The Magic of DC Food Trucks
When I was preparing to spend my summer in DC for an internship, I sought out advice from people I knew who had either lived in or frequented the city. Their list of recommendations obviously included the Washington Monument and the National Museum of African American History and Culture, but I was surprised that their lists also tended to include food trucks. One of my professors was obsessed with the milkshakes from The Orange Cow and my cousin claimed he still dreams about food truck pho from three years ago. 
I'm no stranger to food truck culture. I've been to various festivals that featured a range of options from burgers to calamari. I've had cheesesteak nachos at a music festival in Philly and haggis-spread pulled pork buns in Scotland. But when I stepped from my office at 11:45 in search of a mobile meal, I was overwhelmed by the options lining the block. I could eat around the country or even the world. I could eat meat, fruit, vegetables, and ice cream—all on my lunch break. 
Although I cooked my fair share of meals, I couldn't resist visiting the food trucks. Over the summer, I got to know a few of them really well. The more I visited, the more I was in awe of how much culinary expertise is squeezed into a hunk of metal. Some featured classic street food: hot dogs, burgers, sandwiches, fries. Some featured celebrity chefs and high-end equipment—fine dining minus the fuss. The majority, though, distributed the food of their families and cultures.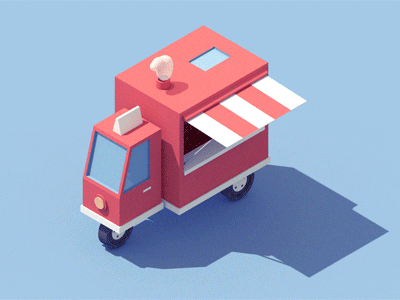 The food truck itself embodies ease of access. It can go relatively anywhere, spreading its particular fare far and wide. Food truck food is portable and sometimes a little messy. It's made for munching as you walk around the National Mall or travel between concert stages. This food is also relatively cheap, as is the option of creating a food truck business. Even the names of food trucks point to the differences between them and traditional dining experiences. Titles like Red Hook Lobster Pound illustrate the sense of humor usually emphasized by food trucks. They also tend to be more down to earth than restaurants. In fact, I distinctly remember at least two food trucks named after "WTF": What the Pho and Where's the Fire? Mobile BBQ. 
A lot of the food trucks strictly adhere to expectations of different culinary traditions. One of my favorite pasta trucks features a vat of boiling water which they use to cook perfectly al dente noodles every time. The French crepe truck uses a special kind of flour less popular in the United States, but more accurate to French tradition. The Iranian kebab truck imports saffron from back home and features a charcoal grill to imbed the meat with a smoky flavor. In each instance, the cooking traditions, the conventions of that genre, are preserved by the vendors. 
Some food trucks take typical food and push it to the next level. Swizzler serves various kinds of hotdogs, but raises the bar with their truffle fries. Their motto, "You can teach an old dog new tricks" seems to speak directly to their ability complicate traditional food truck food with new flavors and ingredients. They please their customers while also providing them with novel dogs of their dreams.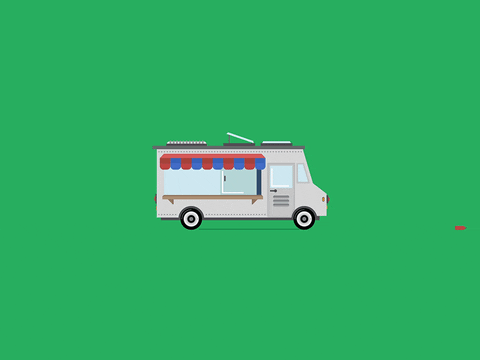 The Big Cheese sells, as you may guess, grilled cheese. Grilled cheese itself evokes memories of home: chilly winter afternoons spent at the family table, nibbling on grilled cheese and sipping tomato soup. Like the LuvPlates truck, The Big Cheese takes that sense of comfort and family and brings it to the street. Honestly, it's one of the best ways to warm up your work day. They also feature artisanal cheeses, meats, and spreads to effectively elevate your mother's grilled cheese to a piece of culinary art. That art is what they wrap up in foil and sling from their windows. They combine the sentiments of home cooking with the art of fine dining and the convenience of the food truck. 
Food trucks recognize the way they're pushing boundaries and changing the food world. PhoWheels describes themselves as bringing "Vietnam to DC in a vibrant new light, with pho as the entry to a whole world of taste, in more forms than colors in the rainbow." Here, they combine the genres of Vietnamese culture with DC city life to ultimately unlock new flavors and create experiences for their customers. Their iced coffees are designed "with exotic tastes that defy the norm and push your bounds." By bridging these cultures food trucks create a go-between, a point of access. The local eater, already familiar with food trucks, experiences aspects of Vietnamese tradition through trucks like PhoWheels. 
The interaction PhoWheels and all the other food trucks provides is an opportunity to step deeper into each culture and cultivate an understanding and relationship. In filling bellies, the colorful food trucks around DC and the world are also connecting cultures and cooking up conversation.