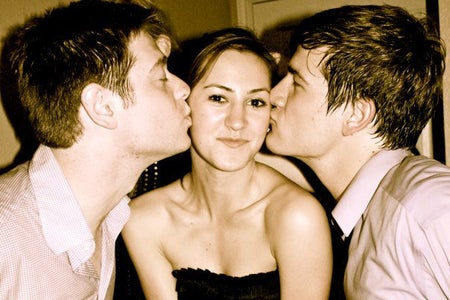 Should We Cancel Cuffing Season?
Winter is coming…. besides from the Game of Thrones reference you know what that means: Cuffing Season. Hot Girl Summer is officially over… but is cuffing season worth all the hype? If it were up to me, it would be Hot Girl Summer year-round! Assigning a season to pursuing relationships seems a little suspicious for me. Once the temperature drops people suddenly feel an urge to find a significant other? I don't think so. Let's break down the pros and cons of cuffing season:
From the month of October to December there are so many opportunities for date ideas. We've come to calling it cuffing season because it's basically the perfect time to start dating someone. You can match on Halloween with your bae, carve pumpkins, get gifts for each other on Christmas, and share that classic New Year's kiss.. #romantic. Who wouldn't want to do all those things?! I know I would. Because this made-up season has a lot of dating opportunities  doesn't necessarily mean you should take advantage of them.
You have to ask yourself.. is it real? Or is it just an excuse to not be alone? Most relationships that link up during cuffing season are built upon fear of being alone during the holidays. Have you ever rushed into a relationship during cuffing season then broken up shortly after? 
Let's normalize the single life. You DO NOT need an significant other during the holidays. Let me repeat that for the people in the back. You do not need a boo, if you are in a relationship it is because you want to have one. The holidays are a great time to surround yourself around family and not worry about unnecessary dating drama. Don't settle for someone because you're bored or want company when it gets chilly- it's a waste of your precious time, queen!
Cuffing season isn't worth all the hype, ladies. When the time is right for you to get cuffed you will- no season can guarantee you that. Let's have a Hot Girl Winter too, am I right?