This weeks Campus Celebrity is the President of the Off Campus and Apartment Student Association, Shamoy Daivd.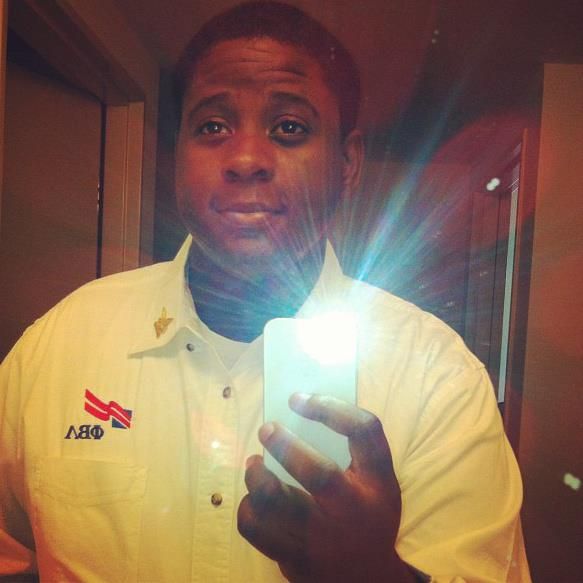 What is your Year and Major?
I am a second year Applied Networking and Administration major.
Where are you from?
I was born in St. Thomas, U.S. Virgin Islands. But, I grew up in Atlanta, GA.
Why did you choose RIT?
I chose to come to RIT specifically for my major; it's the only school that offers it.
What has been your favorite class so far?
Cyber Self Defense…I got to learn about hacking and viruses.
What is favorite thing about RIT?
Campus Organizations…there is a club for everything!
What is your favorite place to eat at on Campus?
Brick City catering…they have nice pasta.
In your own words, what is OCASA?
OCASA is basically the facilitator for your needs. If you live in an off Campus Apartment and you have an issue, but you don't know where to go, your first step would be OCASA. We are your voice. Instead of handling something on your own, we can handle it for you in more formalized manor.
How did you get involved with OCASA?
I hated Global Village swipe system. Why do I have to swipe just to go down in the elevator? So I emailed Mary-Beth Cooper and she directed me to Resident Life and I began talking to them and then I joined OCASA.
What made you want to be president of OCASA?
OCASA needs to be established and I want to be the president that brings OCASA back.
What are some things you'd like to accomplish both as the president of OCASA and at RIT in general?
As President: I want to make OCASA more visible. I want to throw more community events and giving out swag!
And personally: I want to become Student Government President.
What is your favorite food?
Pasta…any type of pasta.
What is your favorite song?
"Mercy" by Kanye West.
What is your favorite movie?
My favorite classic movie is Love in Basketball.
What is your Dream Job?
I want to be an entrepreneur…I want to open a Hotel.
What is something very few people know about you?
I took nine AP classes in High School: AP Spanish, Government and Politics, U.S. History, Music Theory, Biology, Calculus AB and BC, Physics, and both AP English literature and language and composition.