It's 6 am and your alarm rings. You roll over and grin at your walls lined with playbills and Barbra Streisand memorabilia. You glide into your wool tights and slip on your iconic reindeer sweater while warming up with 5-note vocal scales for a long day ahead. You march into the choir room, ready to battle to the death for a solo in this week's Katy Perry chart-topper or beloved Sondheim classic. You are Rachel Berry, at McKinley High, part of the New Directions, and it is another day of preparing for regionals – whatever that means.
Like many, my high school choir director never rapped "Gold Digger." I could not express my Broadway dreams by having a "Defying Gravity" diva-off. There was no loveable jock with a song in his heart for me to fall in love with. It's common for high school to feel like a big popularity contest. Many feel the need to shrink themselves, or minimize certain qualities to fit a certain mould. What's wrong with wishing that high school was a little more like Glee, where you and your classmates accept and appreciate your passions and hobbies by the time you get your diploma? Retroactively longing for this, in combination with the sheer ridiculousness of the series, makes Glee a worthwhile watch, even in 2022.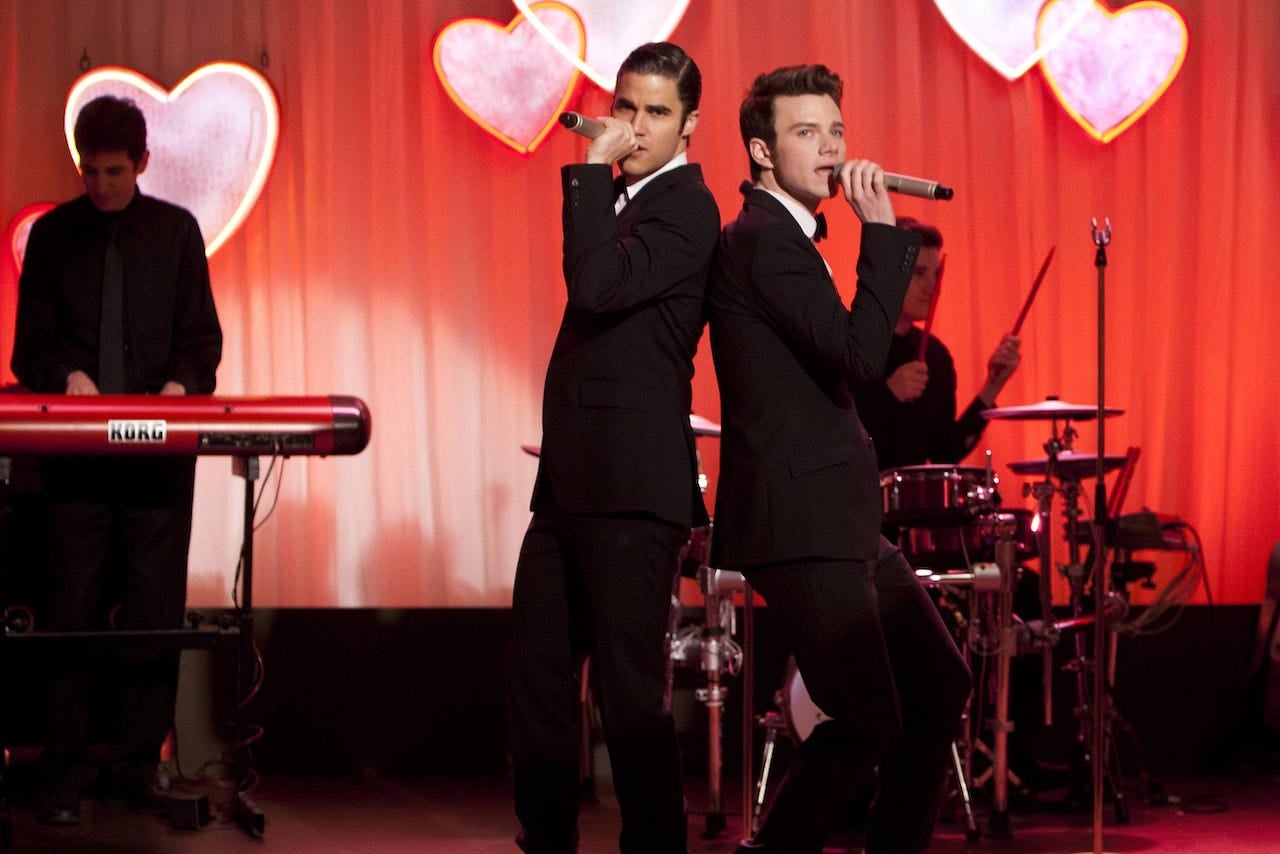 The loveable underdogs who make up the New Directions are the heart of the Glee's nostalgia and comfort, even when their plotlines and actions are purely nonsensical. It is absurd that the star herself, Rachel Berry, forfeited her life-long dream role of Fanny Brice to pursue a sitcom pilot, or that she actually had to say the line, "I didn't send her to an active crack house." The glee club's sworn enemy, Sue Sylvester, married herself, and the entire high school attended a dinosaur-themed prom. And then there's their teacher, Will Schuester- when he insisted that he and the kids perform Britney Spears' "Toxic" at a school assembly, or when he taught a mandatory week-long twerking lesson. Nevertheless, watching these characters use music to overcome adversity and day-to-day adolescent problems is so far-fetched that it is quite comforting.
With its musical backbone, Glee is able to extract true teenage emotion and capture its audience with it. From Quinn and Sam's nervously romantic cover of "Lucky," to Rachel's triumphant "Don't Rain on My Parade," to the heart-break anthem set to Coldplay's "The Scientist," an emotional range is more tangible than ever before on television. Using principles of musical theatre to convey this emotional range is what makes Glee brilliant. In any musical, characters sing when their feelings are too strong to be expressed with words alone; while they are theatrical and flashy by nature, musicals are art forms that bring to life the most earnest and raw of emotions. With this idea at its core, Glee normalizes the broad, all-encompassing feelings that many of us experience as teens. Plus, the covers are unmatched, and make up most of my Spotify playlists.
The message of Glee is to be true to who you are despite social pressures. This message prevails throughout the show and is why it remains a hit over a decade later. Nonetheless, we must acknowledge that many aspects of the show are problematic. Aside from overall inappropriate and unrealistic teenage behaviour, the show approached some important issues insensitively. Marley's eating disorder in season 4 was handled quite poorly, and so was Coach Beiste's transition in season 6. They really did not have to have Artie roll his wheelchair into a pool during an elaborate performance of Rihanna's "We Found Love." Many of Sue Sylvester's insults are grossly inappropriate and would not be tolerated today. While these are valid criticisms of the show, its core message remains important: Glee was a trailblazer in its 2009 prime, especially in terms of representation. It featured more queer characters than most other early-2000's series. Rachel and Puck are some of the strongest Jewish characters on television. Featuring Alex Newell's Unique Adam as the show's first transgender character was groundbreaking for the time. Overall, Glee shows characters from many different backgrounds, all there to express themselves and practice their passions. The efforts that Glee made for positive and diverse representation were among the first of its kind in 2009, and its overall message is still unique in 2022.
As someone who loves musical theatre, my obsession with Glee largely comes from my desire to live in a world where breaking out into song is tolerated, and where I could be a gold star-like Rachel Berry. But I think that Glee is magic for more than the Broadway-dreamer. Pessimism and poor self-acceptance are common in high school and at any age. There is nothing wrong with finding comfort in the ridiculous joy of Glee and wishing that your adolescence could have been "slushied" with positivity and show tunes. Learn Kurt's "Single Ladies" dance, do a dance break with the Warblers, and root for Rachel and Finn's "showmance." There is nothing wrong with wishing that your teenage self was accepted and that you could have overcome any issue by the time regionals rolled around.