Why We Love the Single Father Era of the 'Call Her Daddy' Podcast
There is no other podcast quite like Call Her Daddy, which is produced by Barstool sports. Its comedic and raunchy storytelling by host Alexandra Cooper makes this weekly hour-long podcast a source of entertainment and relatability for young women. While it's controversial for its portrayal of women and enablement of toxicity in relationships (cheat or be cheated on), it has some redeeming factors which make it easy to argue that Call Her Daddy is unique in its ability to be widely accepted and enjoyed. 
The recent falling out of the Call Her Daddy hosts Alexandra Cooper and Sofia Franklin, nicknamed "fathers" by their listeners, has enabled a new era of the podcast. The now single host Alexandra Cooper has shifted the podcast from its former raunchy and comedic storytelling platform to one that highlights young business women and their experiences with relationships in a slightly less manic way, while still creating a sexually charged and funny narrative.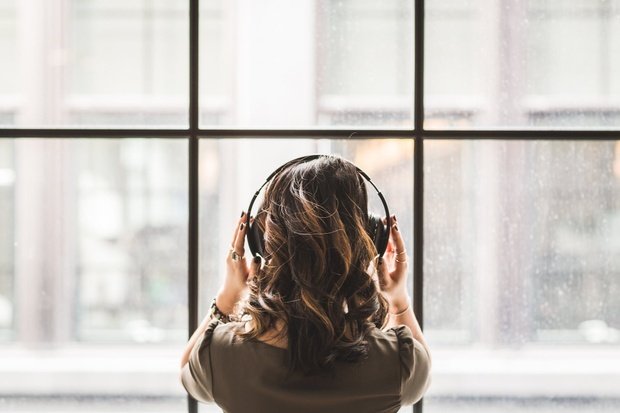 Photo by Burst from Pexels
As listeners, we continue to hear about the content of Cooper's sex life, even if that content is not always relatable. Her interviews give insight as to how to approach relationships and sexuality with confidence. This new dynamic of preaching self-love and self-confidence sexually and emotionally is why over a million subscribers continue to listen weekly. 
The broadened output of content, made possible through her introduction of different perspectives, makes the podcast entertaining and easy to relate to. For example, she talks with Miley Cyrus about doing things that make you feel sexy, and chats about how to navigate a brand-new relationship with Summer House star Hannah Berner. Yes, listeners can still hear Cooper's storytelling skills and be entertained by the extravagance of her private life, but the podcast now creates a stronger community as it develops a unique balance of sexual, emotional, and mental wellbeing advice. 
While Call Her Daddy is polarizing in its frank way of addressing topics listeners continue to be responsive to the content. Its balance of entertainment with aspects that listeners can connect to makes it a must-listen podcast for young women. I hope that in listening to Cooper and her guests share stories or the advice they give, any young woman will be able to enjoy it.