Being born after ABBA's prime has meant that, like most people of today's generation, my introduction to ABBA's music came through watching Mamma Mia! ABBA's discography has made that movie unforgettable and a staple movie night watch for someone like me who watched it on repeat as a child. For years, I never moved past the songs featured in both movies, but if one thing came out of quarantine boredom, it was discovering that ABBA's entire collection is full of amazing songs that I wish I had discovered earlier. With ABBA now being one of my most listened to artists, I've become nostalgic for an era I never lived through, wanting nothing more than to have been able to experience ABBA in concert. Their surprise announcement of a new album and potential tour couldn't have come at a better time; a year after I've become a major fan, it looks like I'll actually get to live through an ABBA era myself.
You may be wondering how a band from Sweden came to find so much international success that they remain a household name almost 40 years after their split. ABBA was composed of two married couples: Benny Andersson and Anni-Frid Lyngstad, and Agnetha Fältskog and Björn Ulvaeus. In 1974, the group became Sweden's first winners of the Eurovision Song Contest when they competed with their song "Waterloo". Their win catapulted them into the European, and subsequently international, spotlight, leading them to become one of the best-selling music artists of all time. The media attention they earned put strains on their marriages, which would lead to their divorces and the group's eventual split. Post-split, their top hits would be assembled and adapted for the highly successful musical Mamma Mia! which would later be made into the movie that we know and love today. The musical and subsequent movie allowed new generations to be introduced to the music of the seventies, creating fans of all ages for a group that stopped making music a long time ago.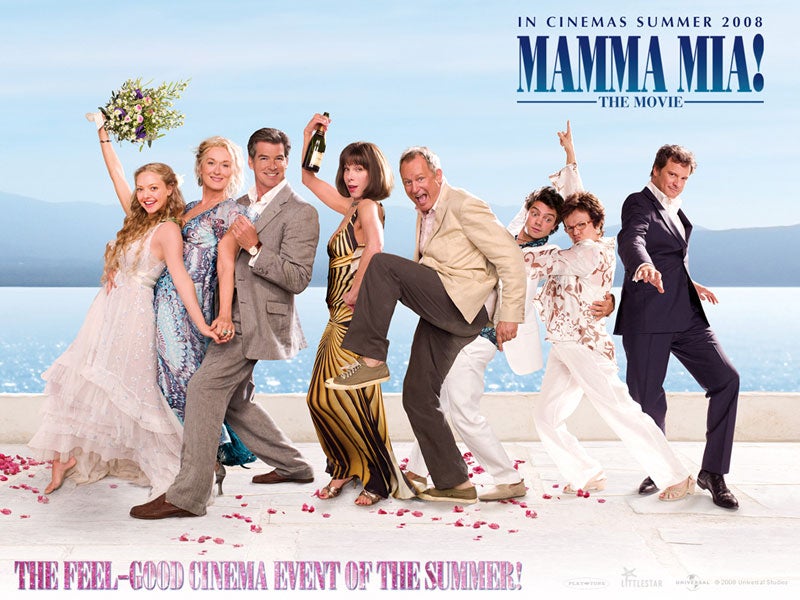 ABBA's discography is extremely diverse. With songs for any occasion or mood, there is no situation in which an ABBA song is inappropriate. The Mamma Mia! movies already display the group's multifaceted nature with a score of upbeat dance numbers and pivotal emotional scenes, but if you move into the music that didn't make the movies, you'll find a treasure chest of songs that put the band's full force on display.
"Summer Night City", one of my personal favourites, is the perfect song for a disco dance break. If you're in need of a breakup anthem, "The King Has Lost His Crown" can lift your spirits with its vengeful lyrics. Feeling nostalgic for those summer days with your friends? "The Way Old Friends Do" will bring you right back to the good old days. And if you need to submit that assignment before 11:59 pm, "Elaine" is the perfect high-energy song that will help you stay awake and complete your work on time. I could go on and on, but in short, ABBA can meet your every music need.
40 years later and the band is back together! This fall, ABBA officially announced their new album "Voyage"; this will feature 10 new songs, including the already released "Don't Shut me Down" and "I Still Have Faith in You", as well as a Christmas song. They have also announced a series of virtual concerts in 2022 that will take place in London and feature the group as avatars of their younger selves — or as they are being coined, "ABBA-tars" — singing the group's greatest hits. Even though they aren't going on an international tour, I will still be taking this as my opportunity to live through a new era of ABBA music and enjoy their highly theatrical performances.
ABBA's new album, "Voyage", comes out on November 5th, so be sure to give it a listen and live your best disco life.