I've been spending my semester at the University of St. Andrew's. The term has passed me by so quickly and I can't believe that what was once a daunting journey is now a few months that passed me far too fast. My exchange in Scotland has truly been such a gift. I was hesitant to go, as I took an exchange opportunity that was better suited for me rather than the one I had my heart set on, but all my hesitations have proven to be for nothing. I've grown to love Scotland and it will definitely always have a piece of my heart.
Taking my film camera with me everywhere is a big part of who I am. I have always loved photography, and a year or so ago, I took a special liking to film. For me, shooting film captures more than a photo, it captures a memory and a feeling. Here are some of my favourite memories from my time away, a look into the life of a study abroad student in St. Andrews.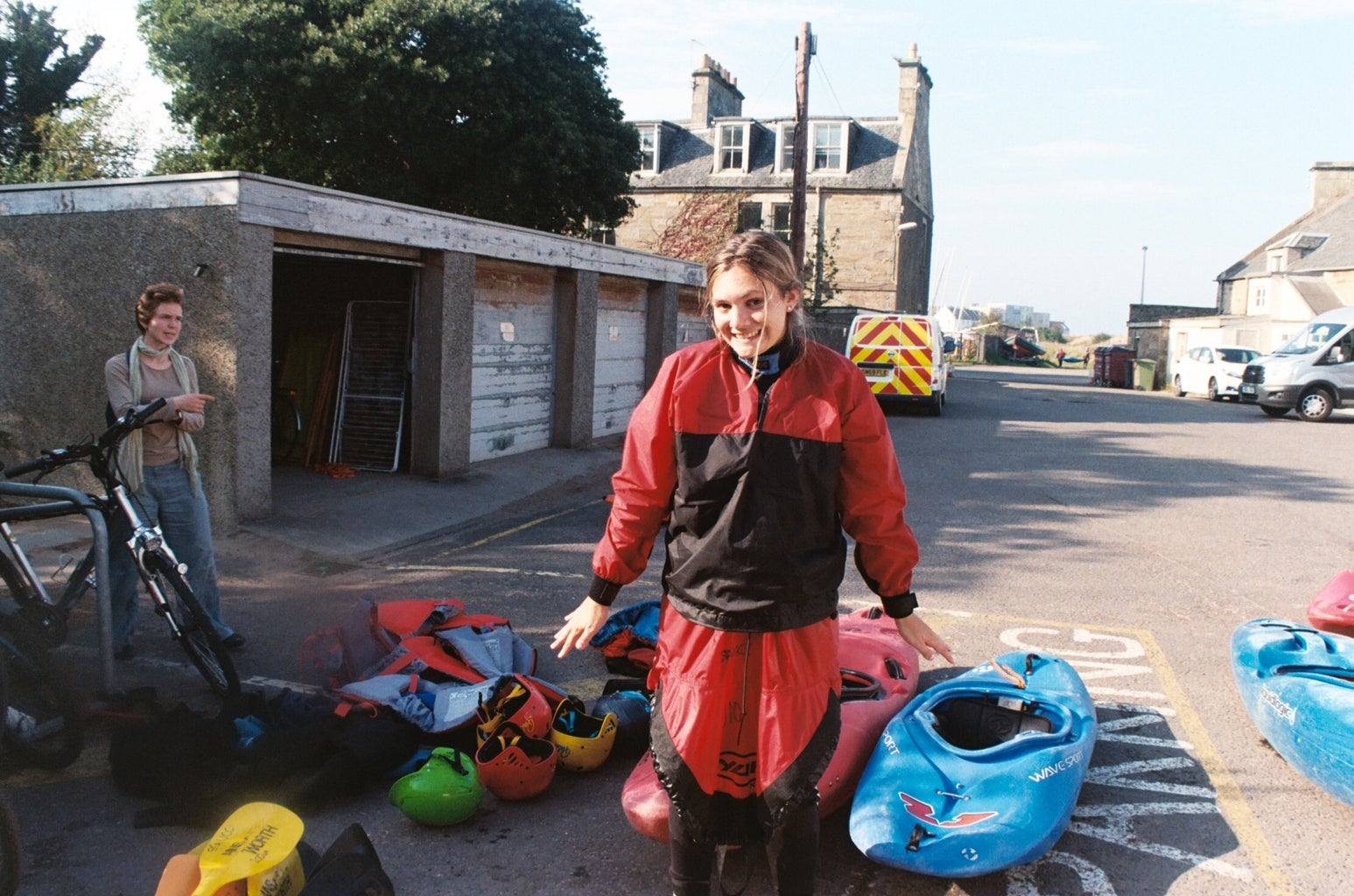 On the first week of school, known affectionately as freshers week, students get to give any club or sport they want a try. I tried sea kayaking – little did I know there would be so much equipment involved!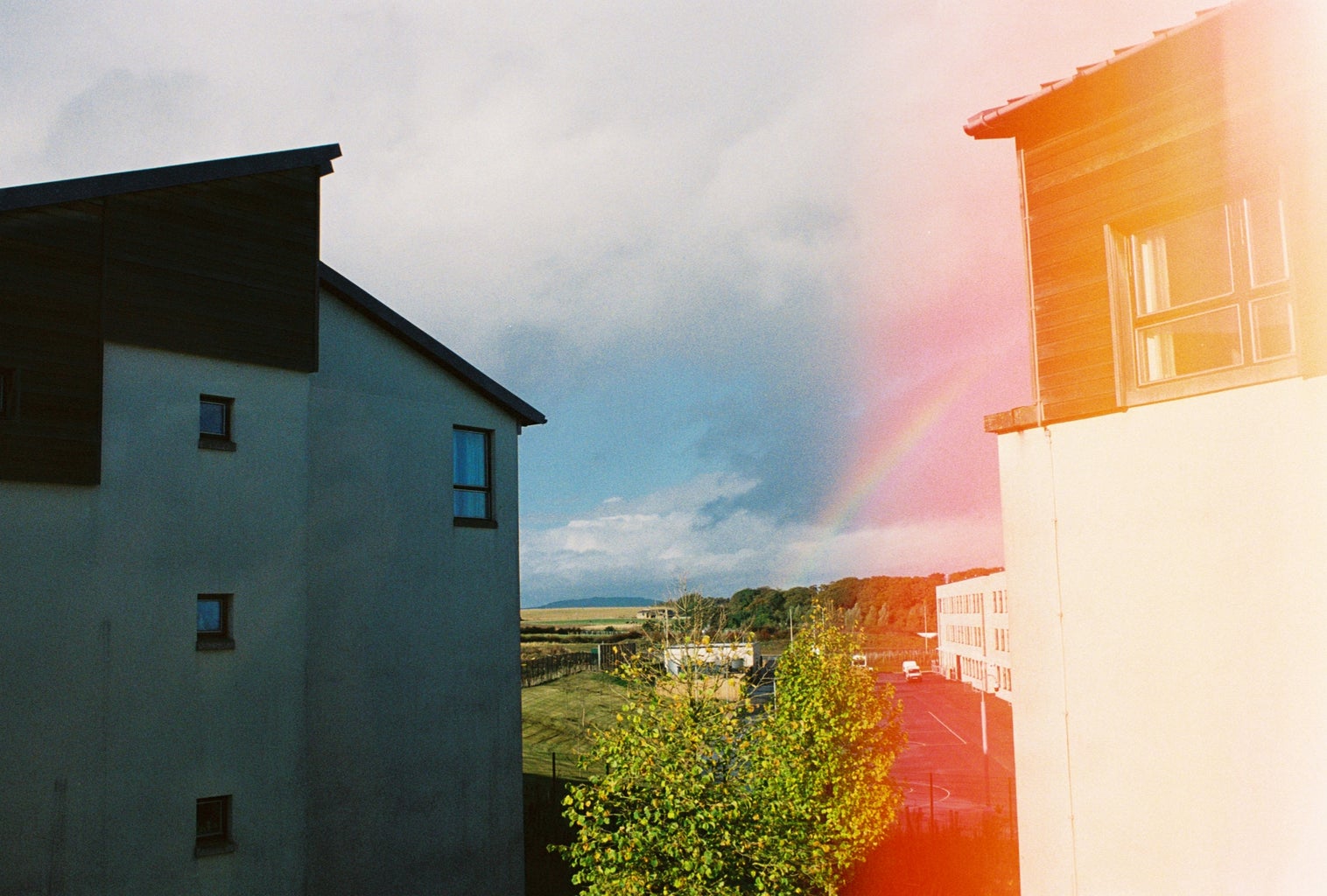 The view from my residence building window has grown so familiar to me. When I arrived in Scotland I had to quarantine and would spend my afternoons sitting in the window, eager to get outside. Now, I'm almost never in my room. But, on special days, when the students at the nearby school are playing the bagpipes or when the sun hits the sky just right and forms a rainbow, I'm extra thankful for this view.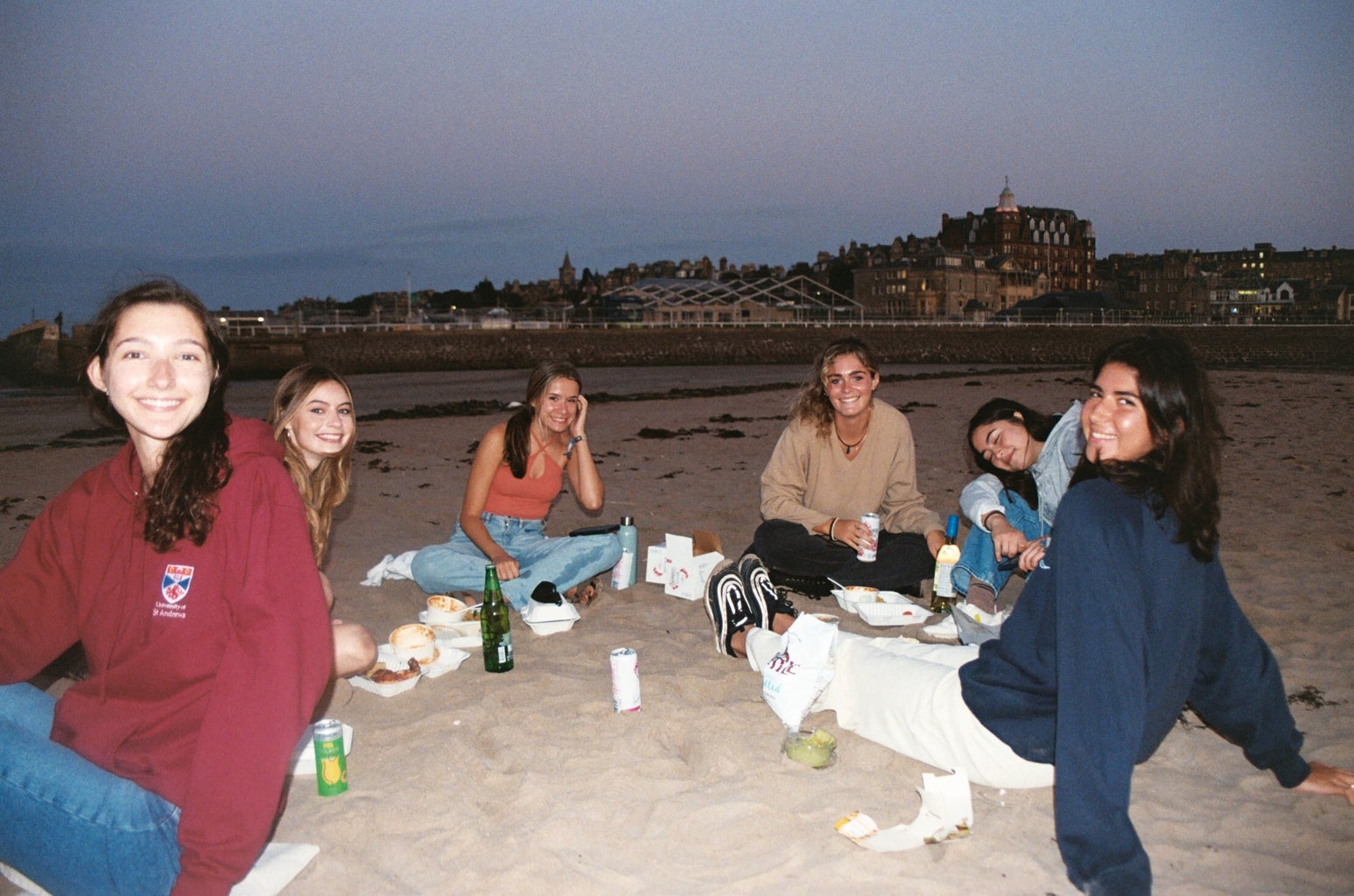 Beach picnics were the sweetest part of the start of my exchange, while summer was still lingering in the air. St. Andrews is home to miles and miles of beach- no matter how far you walk, you'll never reach the end.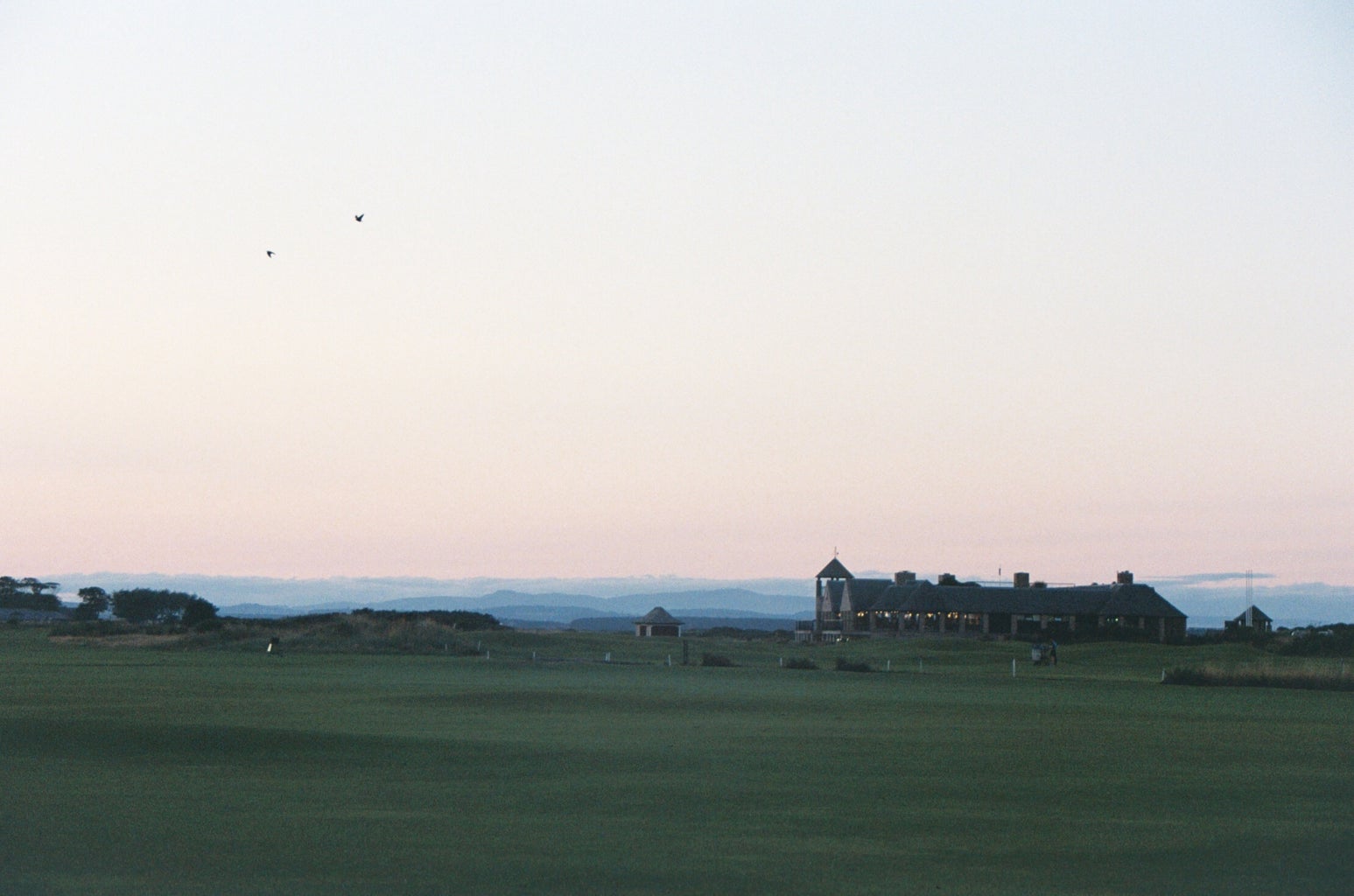 When you ask most people if they've heard of St. Andrews, they'll tell you no. When you ask a golf junkie if they do, you might as well save your breath. St. Andrews is home to the oldest golf course in the world and people come from far and wide to golf here. In fact, many students come here strictly out of their love for golf.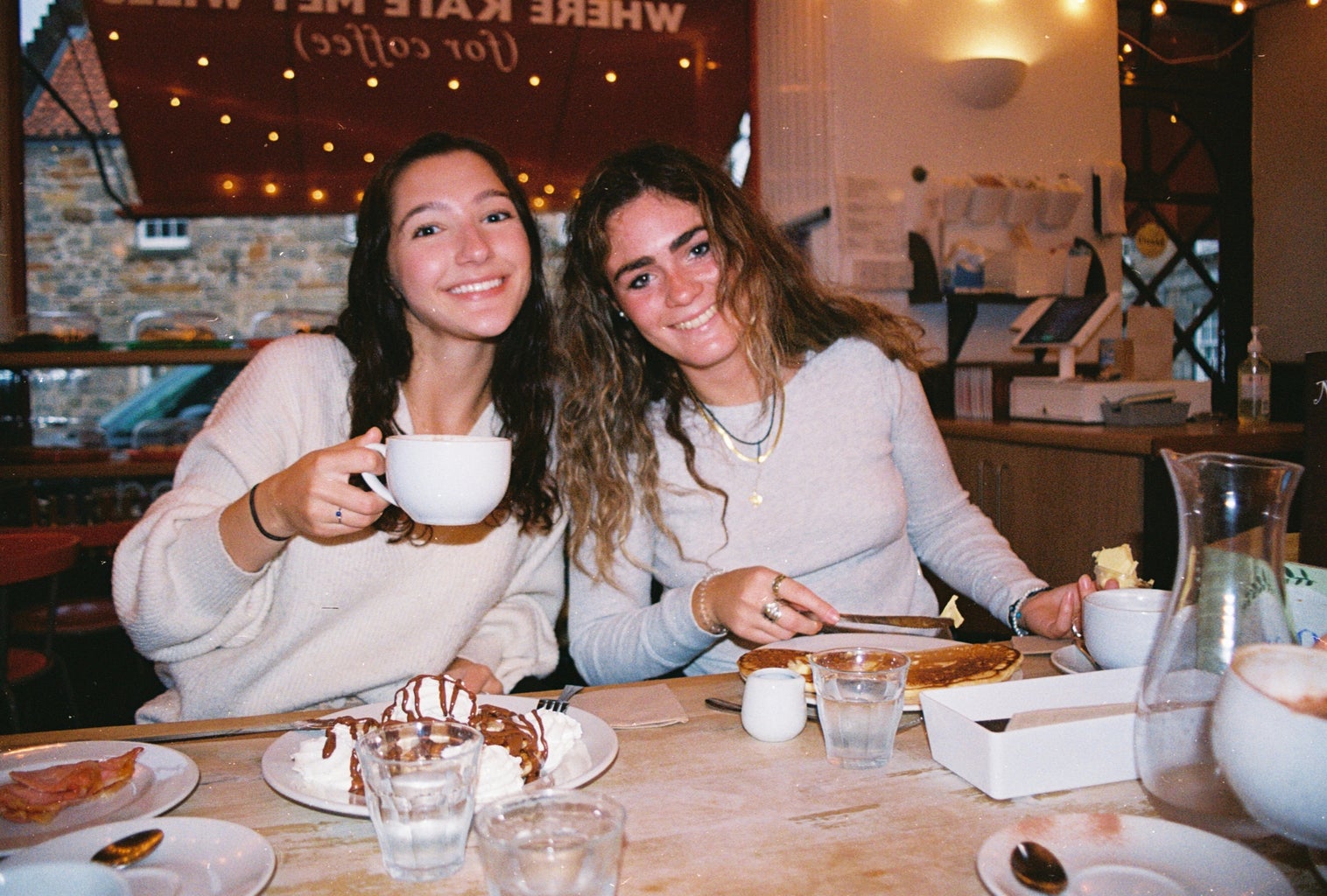 Another draw to St. Andrews is that Prince William and Kate, the Duchess of Cambridge, met there. This brunch hotspot, Northpoint Café claims that it is where Will met Kate (for coffee).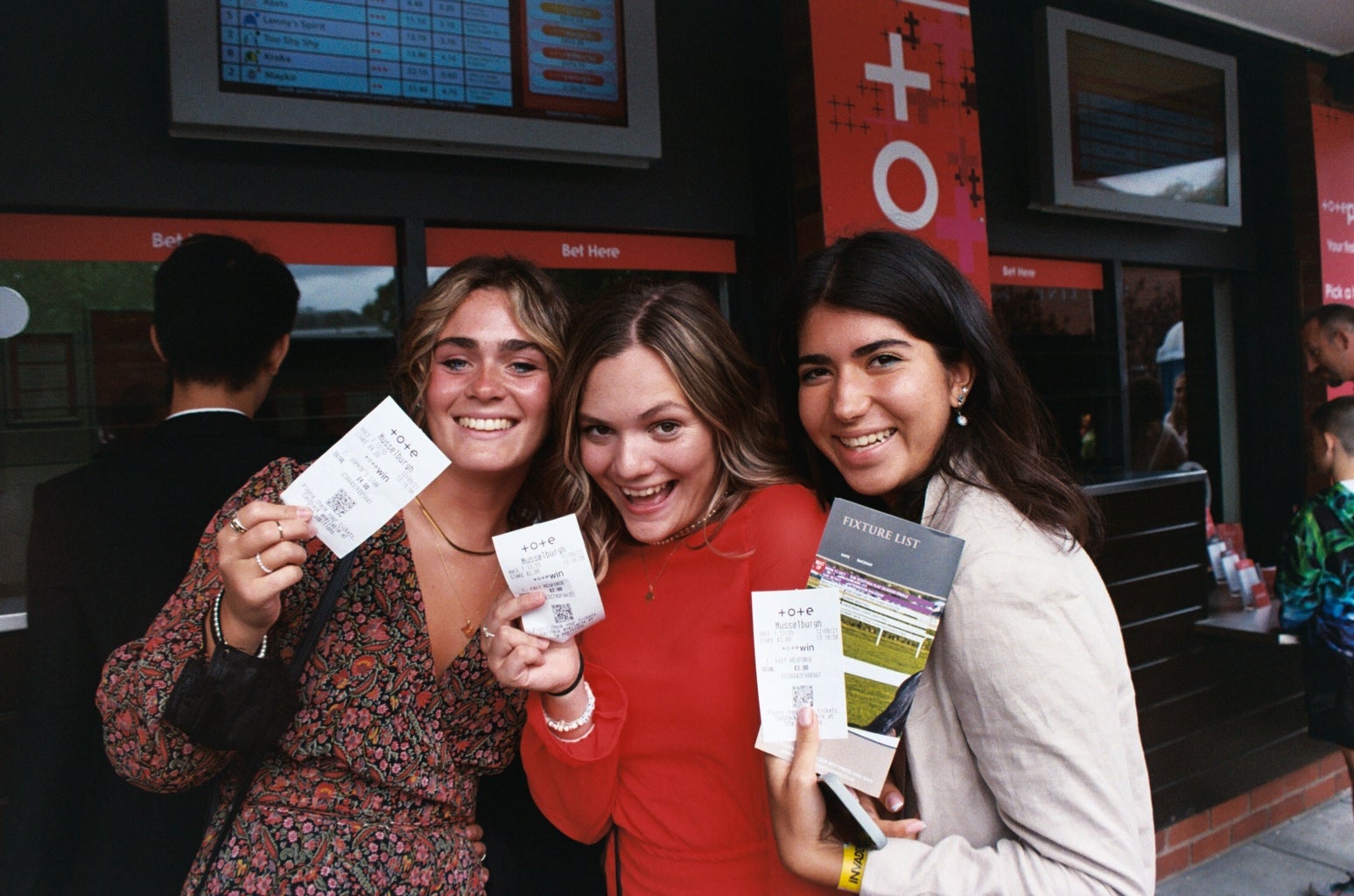 St. Andrews has a very active student union, which means there are always events going on at the school pub and in the community. In the first month, I was at St.Andrews, the student union organized a big trip to the horse races and we all tried our hand at horse betting (with little luck).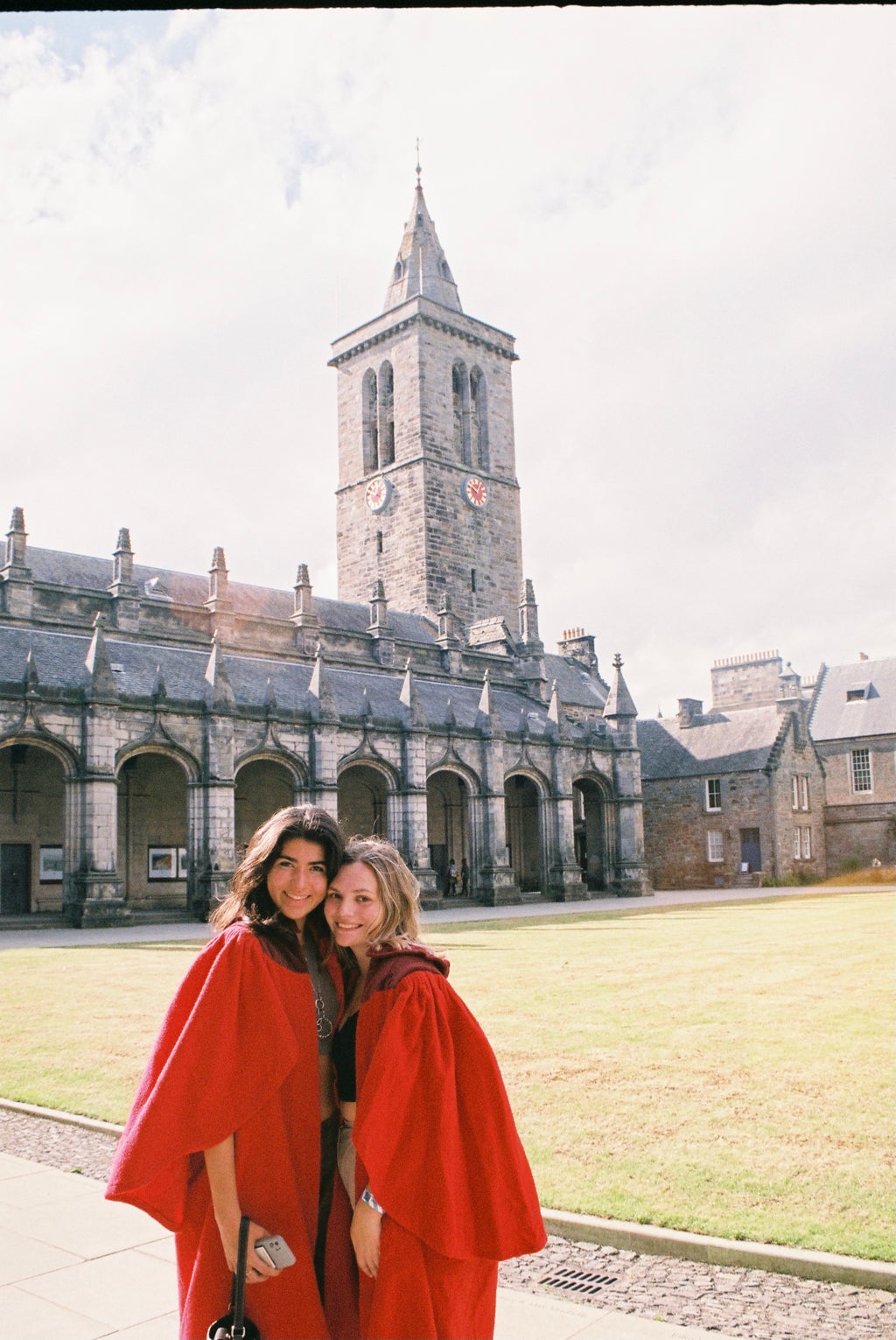 Wearing these red cloaks is a St. Andrews tradition- every student has one! Every Sunday, there is a pier walk following the chapel, where all the students put on their cloaks and walk down the pier. It's a strange tradition, yes, but it's one of the traditions that bring students to St. Andrews. The school prides itself in its history, as it was founded in 1413. This was an extra-special year to study here, as it was ranked the best school in the UK, above its esteemed competitors, Oxford and Cambridge.
Another thing that made this semester in Scotland special is that Scotland hosted the COP26 summit in Glasgow, where all the world leaders joined together to create a global strategy on climate. St. Andrews has so much natural beauty, and the students are active and engaged in protecting it. Here, we participated in a climate strike where we made a human "line in the sand", drawing the line and sending the message to policymakers that enough is enough, change is necessary.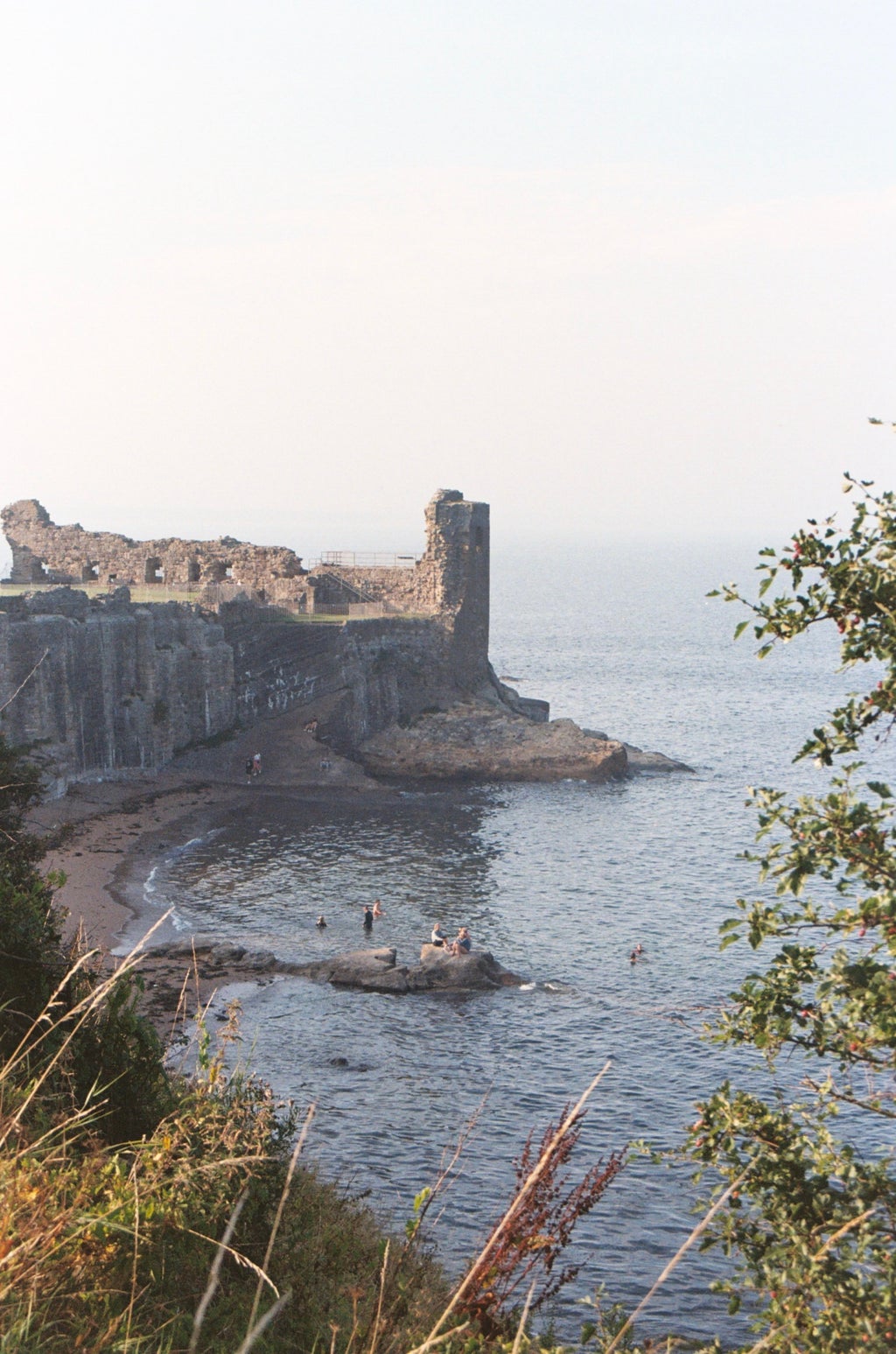 It's not just the golf course that is old at St. Andrews. There are ruins of a castle and cathedral that draw people from far and wide. Pictured here is the castle and Castle Sands, a scenic outlook and a popular picnic and beach bonfire destination for students.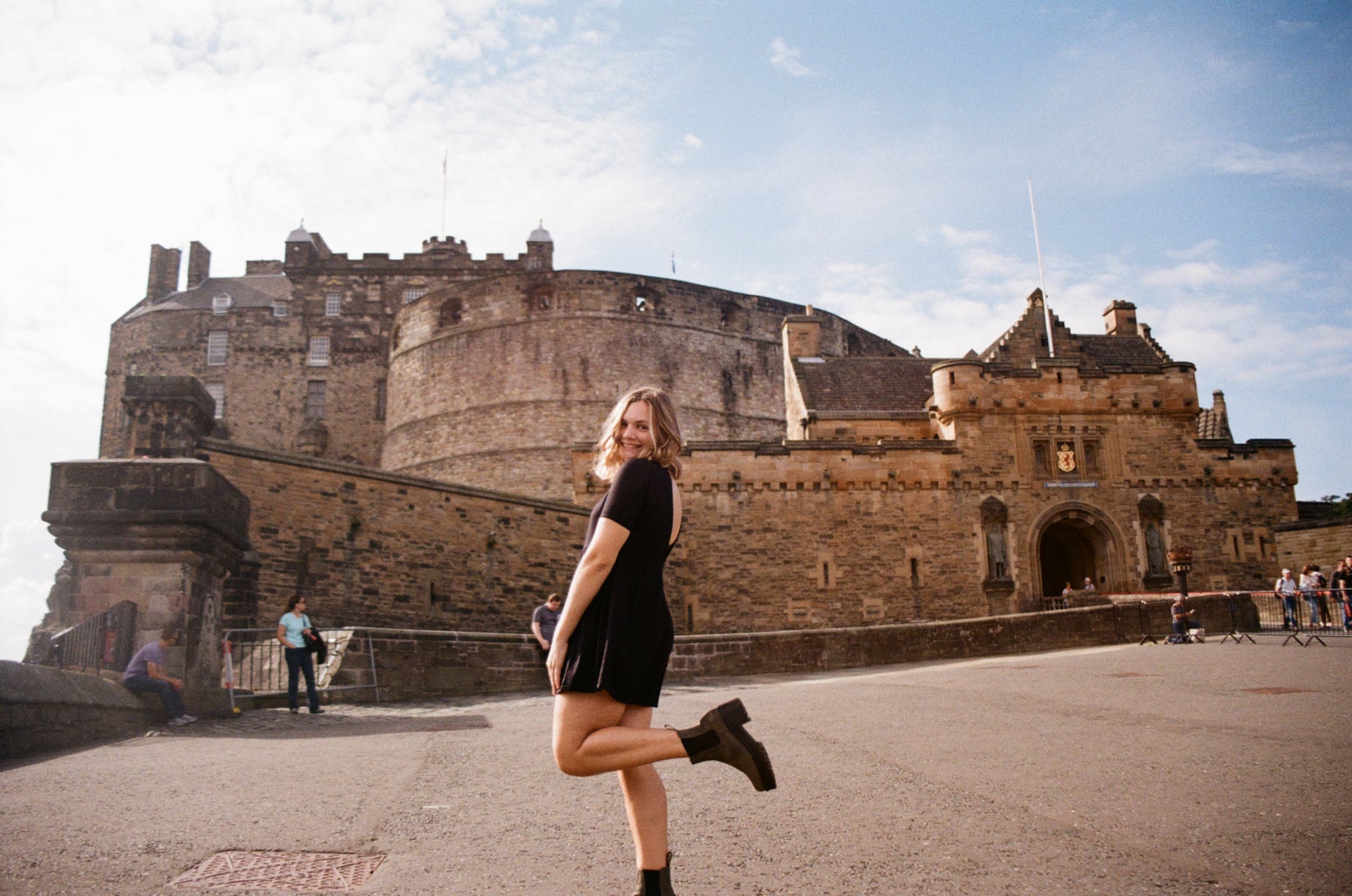 Edinburgh is the nearest city to St. Andrews, just an hour train ride away. The buildings are so old and historic, yet natural beauty shines through the city with views of Arthur's seat, a popular outlook, and the North Sea nearby. Edinburgh is known for its street called the Royal Mile, which leads to this view, outside the castle.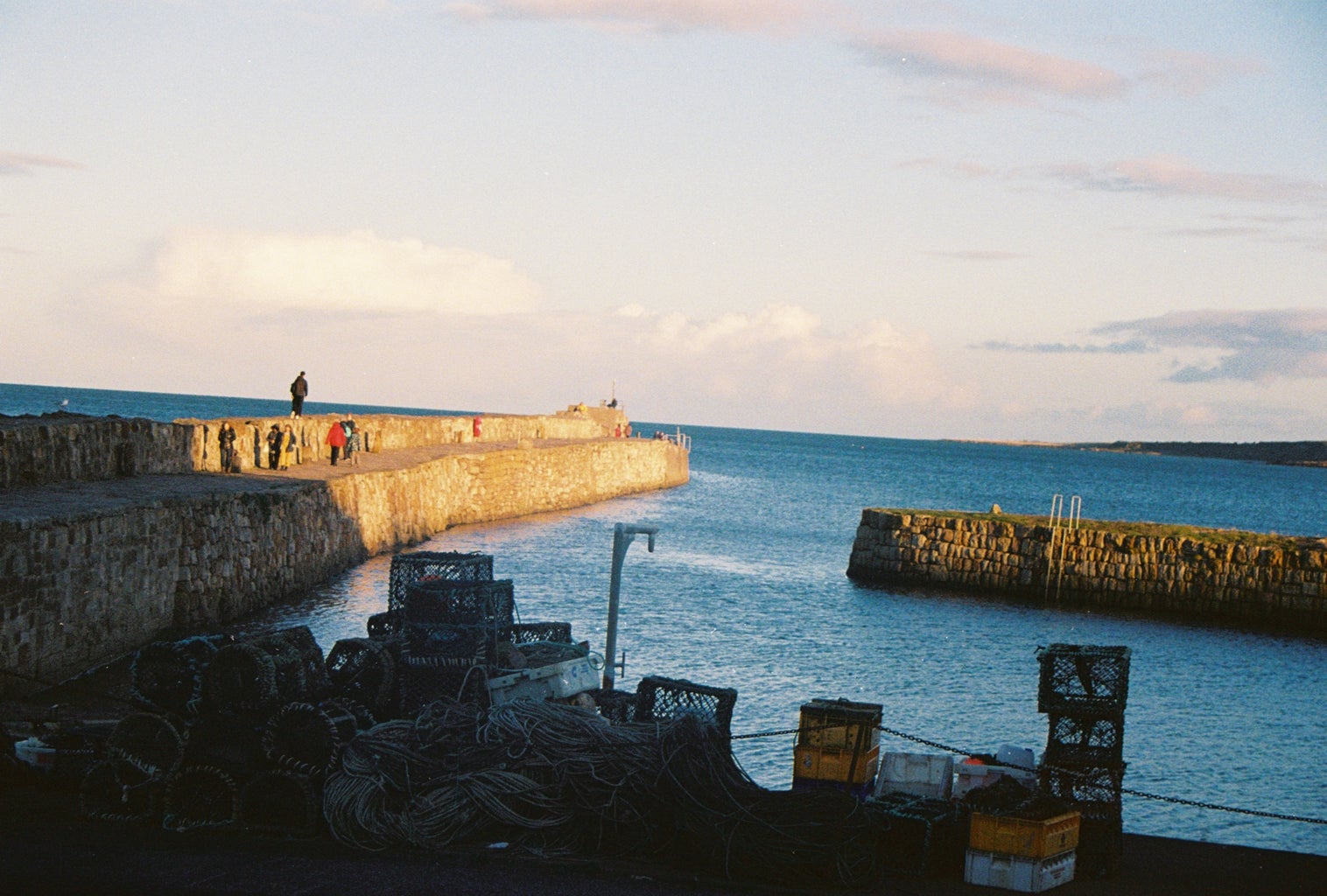 And finally, this is the pier, one of the several views around St. Andrews I grew to love.
Overall, my semester in Scotland gifted me with so many invaluable experiences. While the culture was not so different from home, I loved immersing myself in the unique University of St. Andrews experience. St. Andrews will always hold a special place in my heart, and I can't wait until I get the opportunity to come back and visit.