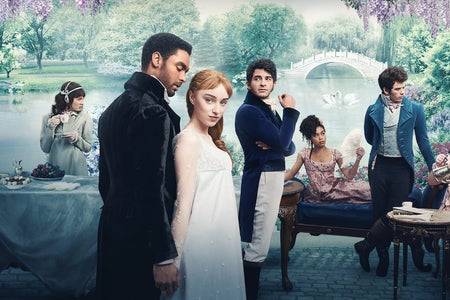 From Netflix to Broadway: Everything You Need To Know About Bridgerton: The Musical
Netflix's Bridgerton is Shondaland's latest binge-worthy series, and we're loving all the hype it's getting!
Rumour has it that this addictive series is going to stick around for 8 seasons, which gives us more than enough time to master our British accents, fall in love with intricate costumes, and daydream about complicated love triangles.  Even though Bridgerton is set in the early 1800s, the modern-day tales of forbidden love teach lessons that are very much relevant today. 
And who would have thought that a month after Bridgerton premiered on Netflix, TikTok creators would be turning the television series into a musical?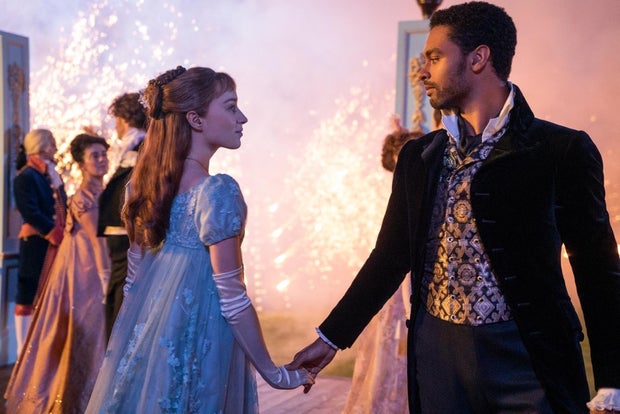 Shondaland / Netflix
After watching the series, singer-songwriter Abigail Barlow and piano prodigy Emily Bear took their talents to TikTok and wrote a few original songs that they believed would be perfect for Bridgerton. Their sixty-second TikToks went viral in a matter of minutes, and to their surprise, Bridgerton fans and theatre lovers wanted more. Luckily for Barlow, she already had a whopping 1.9 million followers on TikTok, so she didn't have to worry about whether or not their original songs would be viewed. Instead, she could focus on writing meaningful lyrics that would be perfect for Bridgerton: The Musical.  
This isn't the first time that Barlow and Bear have collaborated.  Last year, they began to write the soundtrack for the musical based on the film The Bling Ring which, unfortunately, due to Covid-19, didn't end up making it to Broadway.  With Barlow and Bear's  flare for creativity and their passion for songwriting, I wouldn't be surprised if both The Bling Ring and Bridgerton: The Musical make it to Broadway next season.  
Barlow and Bear want Bridgerton: The Musical songwriting process to be a collaborative effort. What's amazing about TikTok is that users can duet videos and put their own creative spin on Barlow and Bear's artistic choices. If Bridgerton: The Musical ends up on Broadway one day, it will be an interesting experience as many audience members will act as spectators while also having watched the show develop.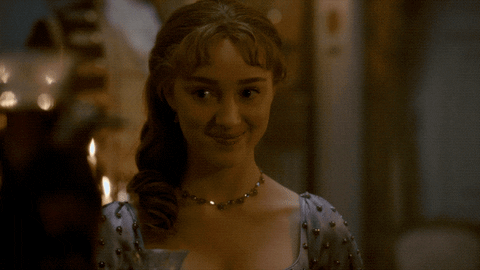 Netflix / Giphy.com Will Barlow and Bear be the next Pasek and Paul? With costume designs, choreography, and playbills being made for Bridgerton: The Musical on TikTok, they're one step closer to making it to the big leagues.