This article is written by a student writer from the Her Campus at Queen's U chapter.
What do Can't Hardly Wait, Dazed and Confused, and Superbad all have in common? They're all coming-of-age comedy movies that take place over the course of approximately one day and feature a quintessential graduation party. Most notably, though, they all have male protagonists: Preston Meyers (Can't Hardly Wait), Randall 'Pink' Floyd (Dazed and Confused), and Seth and Evan (Superbad). Booksmart follows the same general plot as these films but puts its own spin on the classic coming-of-age comedy movie protagonists.
Whip-smart Molly and her equally intelligent best friend, Amy—the female leads in the movie—are fiercely left-wing (Amy even has an Elizabeth Warren 2020 bumper sticker on her car) and are proud to be feminists. They aren't afraid to speak out and fight for what's right, even if it makes them unpopular, which is refreshing to see in a genre that is largely filled with female side characters. This shift in characterization has an inherently positive effect on the movie, modernizing the genre itself without sacrificing any of the comedy of its predecessors. Showcasing strong female protagonists in a largely male-dominated genre is so important. It gives young women representation and demonstrates that women can be leads in a silly, comedic film. Olivia Wilde's directorial debut is a story of friendship, belonging, and what it means to be a teenage girl in the twenty-first century.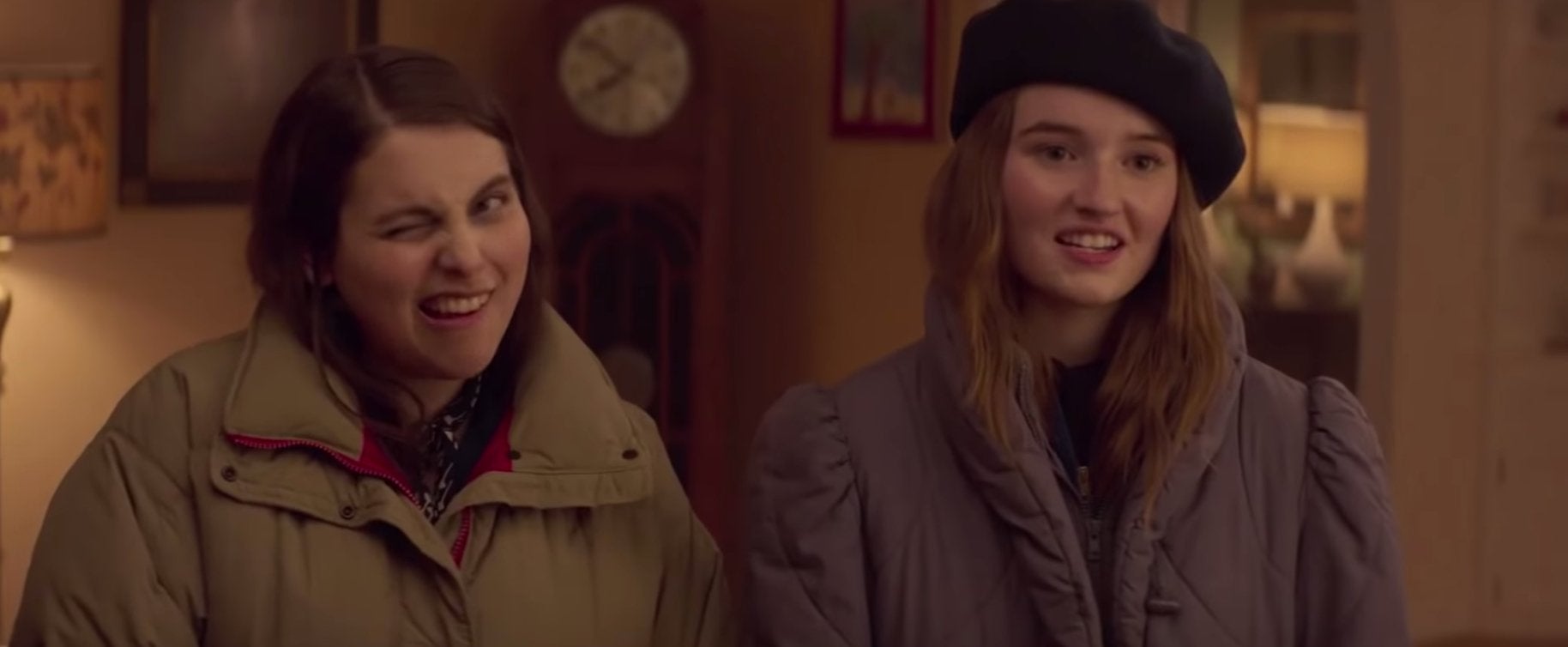 At a glance, Booksmart is a story about two best friends, Molly (Beanie Feldstein) and Amy (Kaitlyn Dever). Ivy League bound, Molly and Amy appear to be the only two high school seniors at their school that care about academics, feeling like they are stuck in classes filled with stoners and slackers. The day before graduation, they find out that the supposed 'dumb' kids are actually going to Ivy League schools too, even though they partied all the way through high school. This plot element breaks the common coming-of-age movie stereotype that paints teenagers as one-dimensional, which accomplishes two things: it satirizes the genre itself, and it also illustrates that people can be multi-dimensional and not bound by hollow labels. The notion that they somehow did high school incorrectly, in comparison to their peers, prompts Molly and Amy to make up for four years of missed social activities in one night. The most popular guy in school, Nick (Mason Gooding), is having a party at his aunt's house, which seems like the perfect opportunity for them to finally let loose. However, they don't have the address to the party, which sets forth a series of hilarious misadventures. 
The film's biggest triumph has to be the portrayal of Molly and Amy's friendship. From the very beginning of the movie, where Molly and Amy have a mini dance party before school, it's evident that the two girls share a special bond. The depiction of their closeness would not be possible, however, if not for the chemistry between Feldstein and Dever. They play off of each other perfectly, with Feldstein utilizing Dever's portrayal of shy Amy to tease her about her crush on skater girl Ryan (Victoria Ruesga), and about her slightly conservative parents who mistakenly believe that Molly and Amy are dating. Wilde isn't afraid to explore the negative side of female friendship either, with a climactic argument between Molly and Amy, where Molly is angry that Amy seems to be holding her back, and Amy is angry that Molly pushes her too much. With this fight, their seemingly ironclad friendship reveals a few flaws, but it only makes their friendship that much more realistic. The portrayal of the female friendship in conflict is important to display in media, to show viewers that it's normal to get into fights with your friends, and to show that it's also important to recognize when to apologize and make things right. Displaying a nuanced, yet love-filled friendship, such as Molly and Amy's, is not only heartwarming to watch, but it also allows the audience to see that female friendship is beautiful yet imperfect.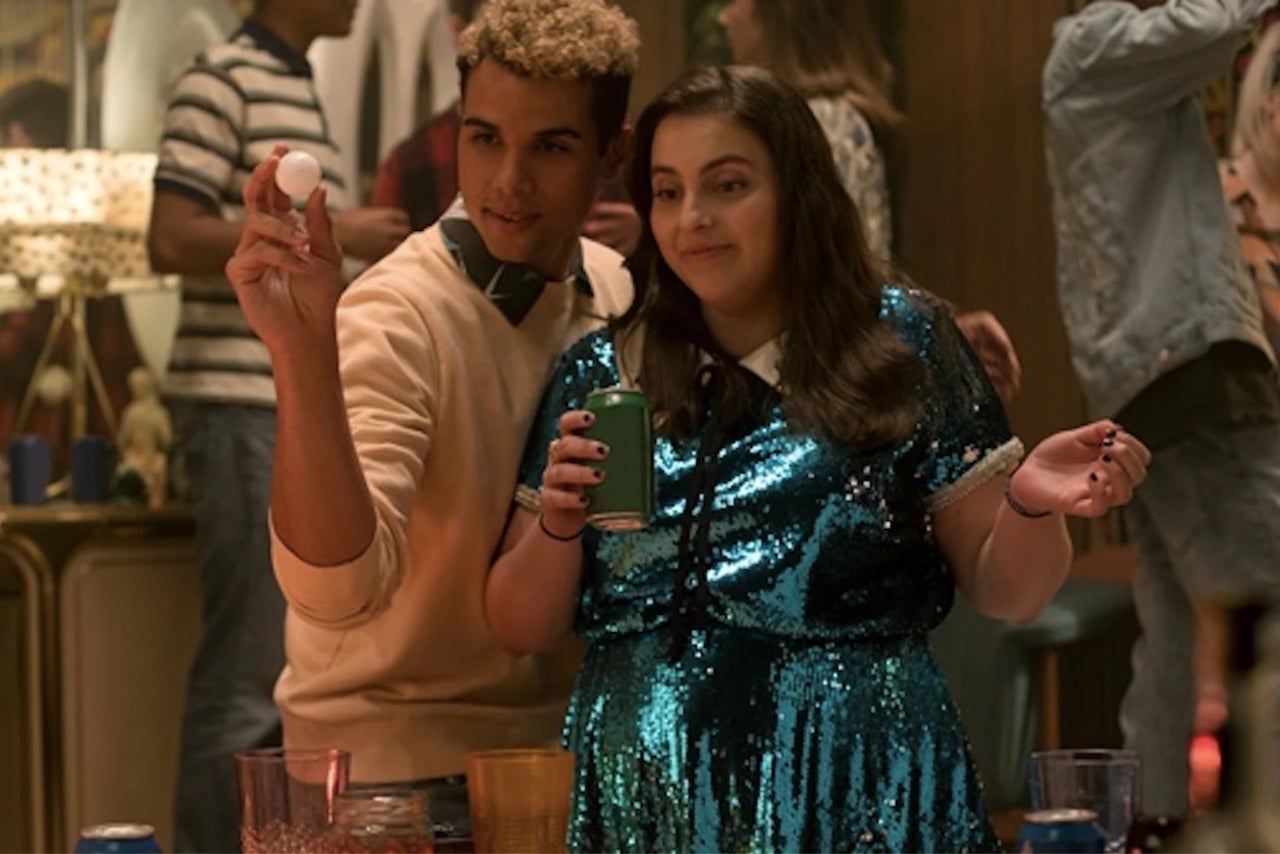 While slightly absurd at times, the plot of the movie flows smoothly, leaving the audience thoroughly entertained the whole way through. At one point, after mistakenly arriving at a murder mystery party under the impression that it was Nick's party, Molly and Amy learn that they've ingested strawberries laced with a mysterious hallucinogenic drug. The drug makes them think that they've turned into dolls, causing an incredibly bizarre stop-motion animation scene with the girls as Barbie-esque dolls. While this scene might've made other films seem sloppy and cheap, it only adds to the wonderful weirdness that is Booksmart, through a celebration of female uniqueness. At another point, upon seeing Nick, Molly imagines dancing with him, which leads to an imaginary yet expertly choreographed dance number in the middle of an empty party.
The absurdity in the movie largely highlights how Molly and Amy are unique, and instead of making fun of them, it helps the audience appreciate their characters even more. Overall, Booksmart does a fantastic job of changing up the coming-of-age genre to include empowering female leads who continuously support and uplift each other. For young women especially, this type of representation, where being yourself is celebrated and female friendship is honored, is crucial to see in mainstream media, where women are too often looked down upon. At its core, Booksmart is simply a beautiful yet realistic celebration of girlhood in its many forms.