Your Guide to Winter Hats
If you're like me, then hats have never really been your thing. As a curly-haired girl, I never felt the need to mask my locks. However, it wasn't until my early adult years where I realized that not all hats are meant to keep your hair a hidden secret, but some help enhance it. I mean let's face it, if someone's wearing a hat- aren't you immediately drawn to it? And if you're drawn to the hat you're subjected to seeing their hair cascade under it. So, put all those heat fears aside and dive right into this season's trendiest hats! 
Beret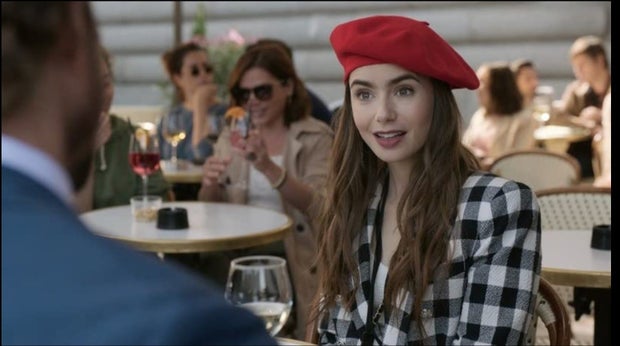 Darren Star Productions
Parlez-vous Francais? Berets have been in style before Emily in Paris came to Netflix, and I'm totally into them. To me, the french woman is the epitome of chic- as her minimalist style is the beacon of fashion, where many seek to emulate. This season in particular, leather is sweeping the stores- and this goes for hats too. Leather berets are the perfect edgy touch to any ensemble. One can pair a leather beret with a matching black leather jacket for a monochromatic matchy moment, or paired with a feminine floral dress for a girly yet sleek contrast. Or if you're like me, then you're definitely sporting both ensembles this season.  
Headscarves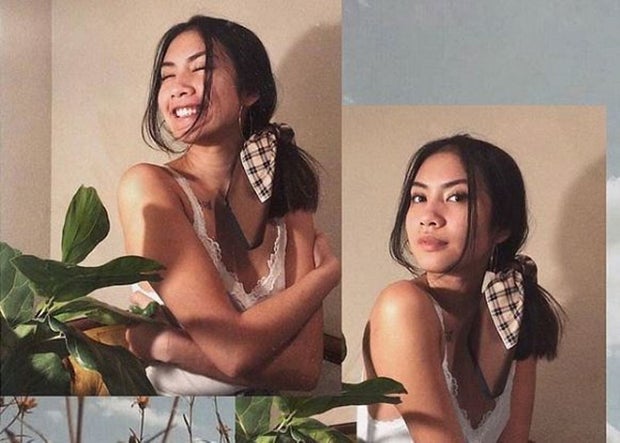 @angggpearl via Instagram
Not a hat, I know, but hair accessories count too! These silky staples are so versatile and can be styled so many different ways. You can tie it in your hair, while letting your bangs hang out for a total 70s vibe, or wrapped securely around the forehead for an edgier look. Headscarves are also a secret for sporting designers without breaking the bank. Opting for a designer scarf with their iconic logo, such as Louis Vuitton or Burberry, will allow you to get in that special touch but in a more affordable way than dawning their signature bags. 
Newsboy Hats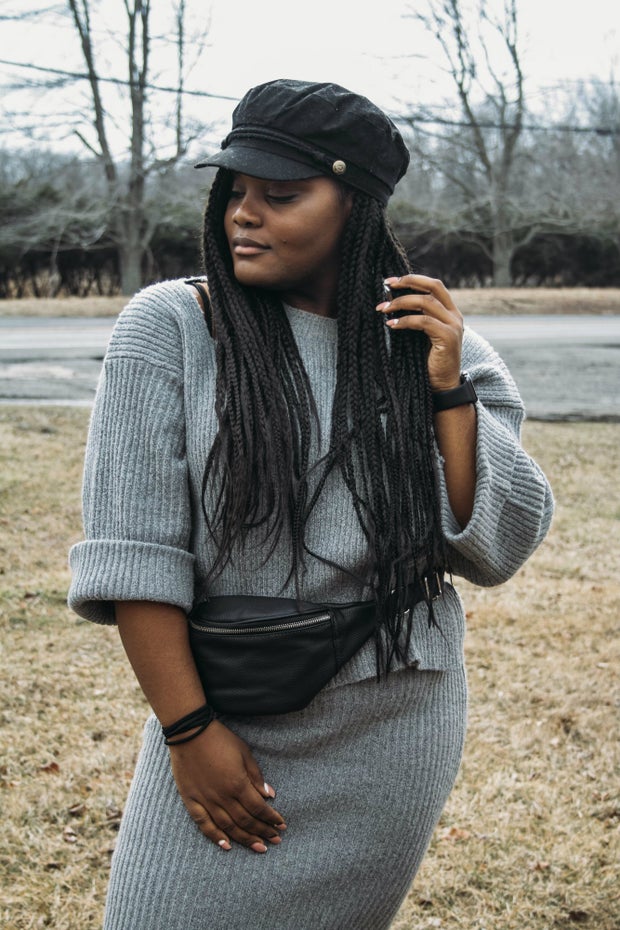 Abigail Munroe
Did anyone else love the original Newsies with Christian Bale way too much? But don't worry, these newsboy hats out now won't make you look like you are going on strike against the newspaper empire. Newsboy hats today are the perfect chic touch- as they come in many different textures and colors. My personal favorites are the leather ones (no shocker here), because they have the ability to give an edgier vibe to the outfit without having to do very much. Little effort, maximum performance- that's what we all want, right? Whether you opt for a leather one or a  tweed newsboy hat, I suggest sticking to ones that have solid colors. Patterned hats can be extremely hard to style and also will not get maximum use. 
Baseball Caps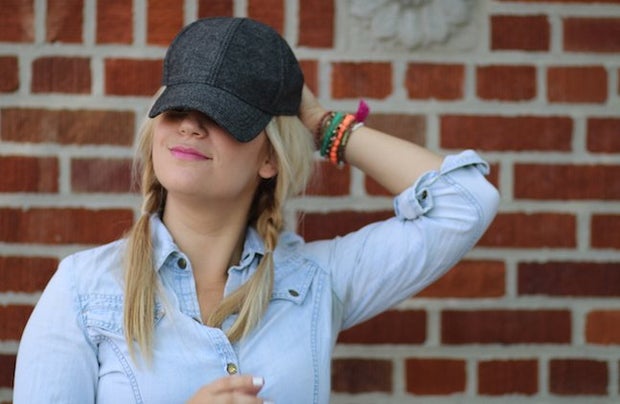 Her Campus Media
It wouldn't be an article about hats without mentioning baseball caps. These timeless treasures will never go out of style- for they have the ability to add a little masculine touch to any outfit. The contrast of masculine and feminine is one of my favorites, and I think the winter months are the perfect times to experiment with them. As athleisure is in full swing, try pairing a baseball cap (a neutral color, perhaps?) to match your favorite workout or lounge set. Paired with a wool trench this is the ultimate comfort yet chic look. And when traveling returns in full force, this ensemble will shine during that airplane aisle strut. 
Fedoras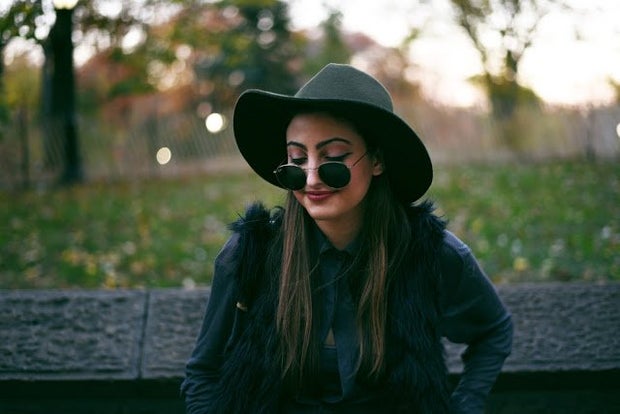 Alanna Martine Kilkeary / Her Campus
When I think of fedoras, I often think of the summer months- paired with cute bikinis or styled by every influencer at Coachella. However, fedoras have proven to the world that they can shine equally as bright in the colder months, as they can be paired with a trench for an ultra-sleek and sexy look. Fedoras can really elevate any coat ensemble, and with some boots?! Now that's a style moment! Or if the chic spy look isn't for you, you can tap into your inner Boho babe and style them with some bell-bottoms or anything airy and floral. Fedoras all year round! 
This is your sign- try a hat! Let go of all those fears and misconceptions you have about sporting hats, and try at least one of these types this season. Taking risks has always been a big appeal of fashion for me, and I think headwear is the perfect starting point for many to dip their toes into some serious style.