For a lot of people, false lashes can feel like a glam-makeup commitment they're not ready to make. False lashes can also be labeled as hard to use when you factor in glue or magnetics, especially around your eyes. 
However, if you're considering getting a pair of false lashes, I say do it. 
I first started wearing false lashes in my freshman year at Penn State. I had a roommate who loved wearing them and recommended a good, beginner pair of lashes for me. Once I put them on, I was hooked. 
The great aspect of false lashes is they can elevate any look. If you're going out for a night on the town (once the risk due to pandemic decreases) and you have a more dramatic eye look, false lashes can take it one step further by making your eyes stand out and look even more gorgeous.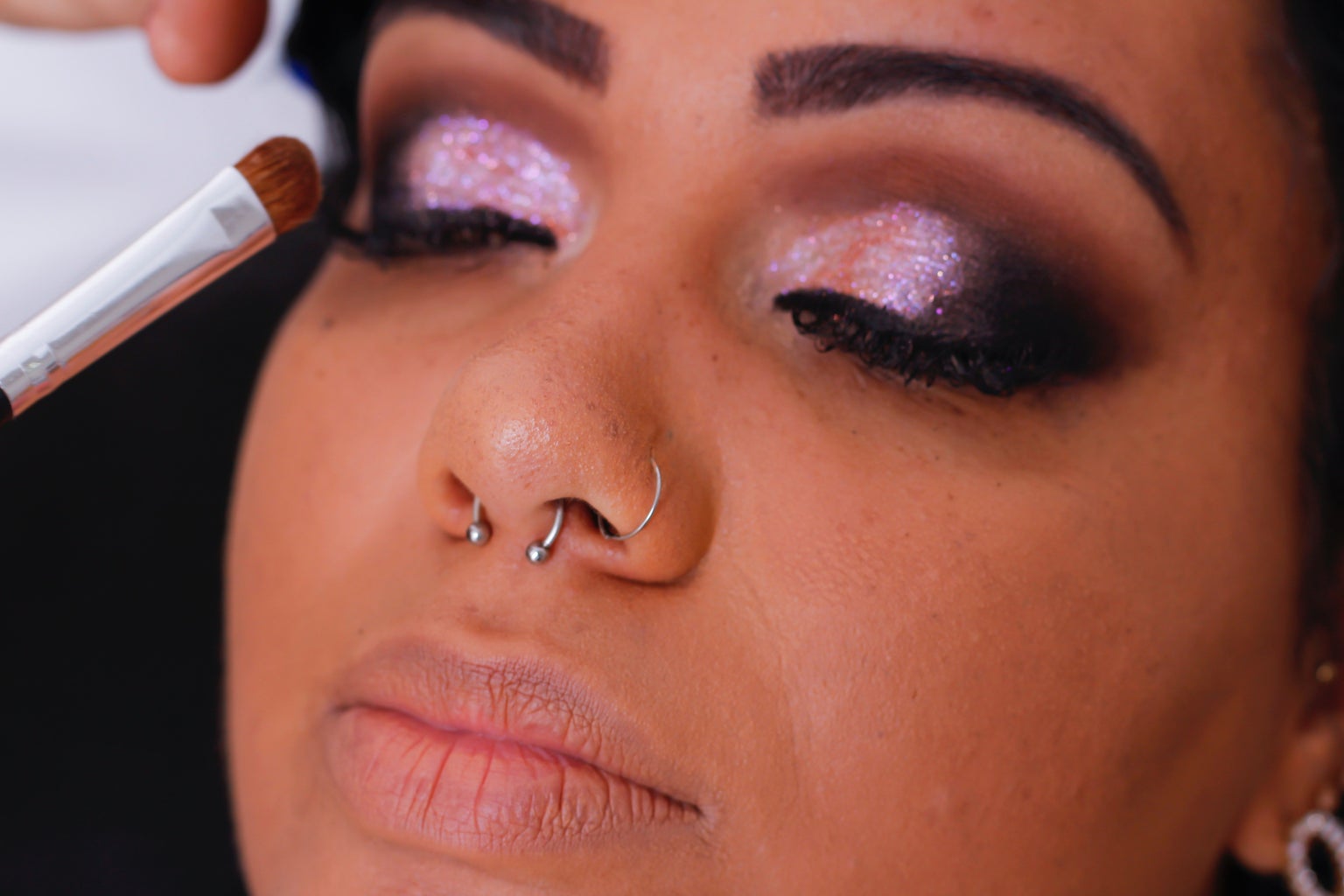 Conversely, if you're just going to class, doing errands, etc. and want a low-key look, lashes are a really easy way to look like you started the day perfectly made-up. The best part is you can just wear a pair of lashes and elevate a look with absolutely no makeup, too. 
Another benefit of lashes is you can customize them to your style. If big, eye-catching, long fake lashes aren't your thing, there are so many wispy or natural styles of lashes to choose from that can slightly elevate your normal mascara and eyelash curler routine. The possibilities are endless. 
Plus, if you think regular strip lashes don't quite fit your eye shape, nowadays there are half strips and small, single sets of lashes that can mimic a lash extension from an expensive salon. 
One of the reasons I prefer lashes over lash extensions, actually, is affordability and ease. I've seen some lash extensions look amazing out of the salon, but if you don't have the money to get them regularly filled, they can quickly turn wonky and look like you're missing half your eyelashes. 
Plus, I really like the fact that I can take my lashes off at the end of the day; I can also choose what lashes I want for my day-to-day activities and decide based on my mood. I like the options that false lashes give me, what can I say. 
Lastly, if you're someone who struggles with eyelash glue (we've all been there) I would recommend trying out some of the new magnetic lashes that are hitting the market recently. They're easy to apply, and they come in a variety of styles to fit your needs. If those don't suit you, there is also new lash glue eyeliner that has been hitting the shelves, which can make sticking on some lashes easier than ever. 
So, if you're thinking about getting some lashes, do it.