A Rundown of the 2021 Grammy Nominations
Throughout the pandemic, I have been even more in tune with pop culture than usual. Perhaps it's a way for me to procrastinate my schoolwork — or maybe it's a slight form of escapism. 
Either way, the Grammy nominations dropped on Nov. 24. My Twitter timeline has been buzzing with opinions about the nominations, and this news has certainly given me a way to distract myself from — and procrastinate — my schoolwork even more. 
In one of the most prestigious categories — "album of the year" — we are seeing some expected contenders, accompanied by quite a few snubs. 
As a huge Taylor Swift fan, I'm super excited about "Folklore's" AOTY nomination. I think this album has been a way for Swift to fully transform her songwriting into something newer and more mature. Personally, I think it may be the best album in her discography.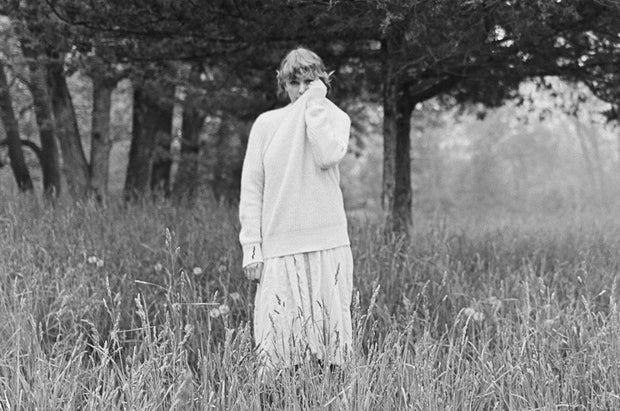 Republic Records
Moreover, I think Dua Lipa also rightfully received an AOTY nomination for "Future Nostalgia." I think "Future Nostalgia" has potential to be one of the best pop albums of the decade. 
However, there are three albums I think were snubbed in their exclusion from the AOTY category: Harry Styles' "Fine Line," Lady Gaga's "Chromatica" and The Weeknd's "After Hours." 
Historically, I think the Grammys have made some questionable decisions. Completely excluding The Weeknd from the 2021 awards is one of the most questionable, in my opinion. 
On Nov. 24, The Weeknd tweeted, "The Grammys remain corrupt. You owe me, my fans and the industry transparency…" in regards to the artist's lack of nominations. 
The "song of the year'' category also continues the Grammy's trend of including some picks I'm excited about, while still excluding some serious contenders. 
"Black Parade" by Beyoncé was released on Juneteenth — June 19 — of 2020. I had this song on repeat all summer, and I'm super excited to see it potentially take home an award. 
Instagram / Beyoncé
I also think Lipa rightfully received a SOTY nomination with "Don't Start Now," as well as Swift with "Cardigan." 
Though I love Lipa and Swift, I think Beyoncé definitely deserves this one. "Black Parade" is an iconic song, and I think it will continue to be celebrated and will remain popular for years.
 In the more specific song genre categories, I think there is one most questionable nominee: "Yummy," by Justin Bieber. 
This song was essentially mocked all year, and now it's up against "Cardigan," "Say So" by Doja Cat, and "Don't Start Now." Dear Grammys — where is the logic and consistency?
"Best new artist" is another category in which I'm stoked about some of the nominees — yet confused about the exclusion of others. 
I feel ecstatic regarding Phoebe Bridgers' and Megan Thee Stallion's nominations. However, where is Rina Sawayama? Her album "Sawayama" is arguably one of the best albums of 2020, and I think she is on track to completely reinvent pop music. 
Overall, award shows can be super fun. Unfortunately, many continue with age-old politics in the exclusion of certain artists — like The Weeknd, for example — and the extensive praise of others.
Nonetheless, I'm still ready to see who wins.