Penn State Students Are Burnin' Up For The Jonas Brothers
When the Jonas Brothers showed up to Champs, our middle school dreams came true.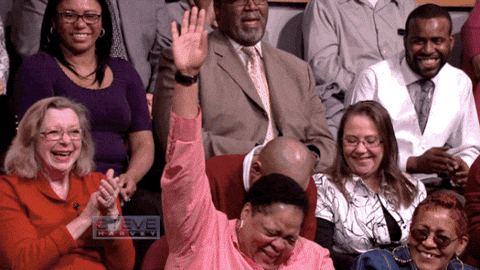 The last Jonas Brothers World Tour was back in 2009, 10 years ago. When the band officially broke up in 2013, our tween hearts broke into pieces. Their split was absolutely tragic considering they were a staple band in everyone's IPod playlists.
It's been quite a while since then, and finally the brother's have made a comeback. March 1st, they officially came out of the shadows and released a single called "Sucker," fans went crazy.
More recently, 5th Year, a partner of Barstool Sports, created a March Madness inspired bracket on their Twitter page in search for America's best college bar. The competition is structured through twitter polls where participants can vote for the bar of their choice. They can also tweet "@HandleofBarThey'reVotingFor and #BarstoolBestBar" for an extra vote.
Obviously, our very own PSU Champs Downtown made it on the bracket's first round of 32.
With the support of its loyal fans, Champs persisted on. When Champs made it to the next round of 16, a causal tweet from Joe Jonas surfaced and had every Penn State fan shook.
The Jonas Brothers' comeback seemed to come just in time to support Penn State's very own, Champs. PSU '18 alumni Katie Miller, or @KatherineRose_M on twitter, reached out to Joe Jonas on March 31st.
Joe's smirk had every PSU student burnin' up. On Thursday, the 4th, Champs won an overtime match against Harper's bar at Michigan State. Friday nights at Champs are always busy, but the 5th of April would be an especially crowded night that Penn State students would never forget.
The Jonas Brothers and their wives showed up to Champs Downtown. Announced by Coach Franklin, the brothers put on a show for Champs, which was filled to the bar's max capacity. Franklin gave the brothers Penn State jerseys, and matching ones for their wives.
Her Campus's own, Senior, Crystal Moyer, was at the show and gave us an inside scoop on their performance.
"When they actually arrived the place erupted," Said Moyer. "Everyone was screaming and cheering, when the concert started they played all the classics, they premiered their new single "Cool" for the first time live ever at our Champs."
Photo by: Crystal Moyer, Her Campus
"It was one of the best nights I've ever had at Penn State, and the brothers were so kind and fun, they tried to interact with us as much as possible. It was worth the wait!" said Moyer.
The line for Champs wrapped all the way around Allen Street, to Beaver Avenue and it's all thanks to Katie Miller. Its crazy what a single tweet can do.
"It was really amazing," said Miller. "I never thought he would actually reply to the tweet. I just wish I hadn't graduated last year and saw the performance, but still so fun!"
Today, Champs Downtown is down to the final four. With the Jonas Brother's on our side, it seems impossible to lose. Regardless, we all need to submit our votes for Champs to seal our victory.
To vote search @5thYear on twitter. The final round will begin Saturday at 2pm Eastern time. There, you can vote with their poll. Don't forget you can tweet @ChampsPennState and #BarstoolBestBar for an extra vote.