Is Netflix Trying To Scare Us?
With Valentine's Day approaching, pink and red can be seen everywhere, hearts decorate every store and flowers are selling out at a fast rate. However, Netflix has other things in mind as they step it up with its murder-drama content recently.
It all started when they released "YOU", a thriller TV show about a psychopath who's obsessed with a girl he meets at a bookstore and immediately starts stalking her and ultimately does horrible things to make her notice him, including killing several people. When I first watched this back in December, I found his behavior extremely disturbing and I couldn't understand why someone would go through such extremes to be in a relationship with someone. I also thought about the fear of having someone stalk you while not even knowing it's happening.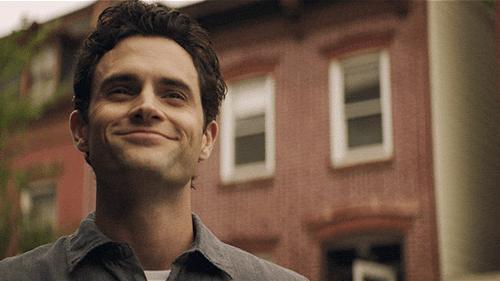 Just when we were recovering from the paranoia of watching "YOU", Netflix decides to add another murder-mystery show, because why not? This is when I knew Netflix was, in fact, up to something. In mid-January, they added the highly acclaimed, "American Crime Story: The Assassination of Gianni Versace". Once again, this show follows the story of a psychopath killer, but what's creepy about this one is the fact that it is actually inspired by real events. As its name indicates, it chronicles the assassination of fashion icon, Gianni Versace, in his Miami Beach mansion. Through the use of Andrew Cunanan's – the killer – point of view, this show manages to keep you thinking and it definitely will creep you out.
Lastly, just last week, Netflix released a four-episode documentary about one of America's most infamous serial killers, Ted Bundy. In "Conversations with a Killer: The Ted Bundy Tapes", we get to hear real tapes that were recorded by a journalist when Bundy was in Death Row, ready to be executed. In case you're not familiar with his case, he murdered over 30 college-aged women, mostly around the Seattle area. He would sexually assault them, and then kill them. What's perplexing about his case is the fact that he was an exemplary student at The University of Washington - and even graduated with a degree in psychology - and was planning on attending law school. On the outside, he seemed like a very educated and exemplary young man, yet he hid his true intentions and was a serial killer in disguise for several years. If you're not a big fan of Valentine's Day and want something not romance-related to watch, I highly suggest you watch these! You will be scared and paranoid, but they're so good, it's worth the fright.