Historic Week for LGBTQ Americans
LGBTQ candidates made history in the Nov. 2020 elections. According to the "LGBTQ Victory Fund," these past elections had the highest number of openly queer candidates in history, and over 200 of these candidates were elected to office.   
Sarah McBride, for example, made history as the first transgender person elected to a State Senate. McBride is the highest-ranking transgender elected official in the United States. 
With so many LGBTQ candidates making history last November, it shouldn't be a surprise that we are now beginning to see some changes when it comes to LGBTQ rights in the USA. In the past few days, a few important advances have been made in relation to queer lives and rights in the USA.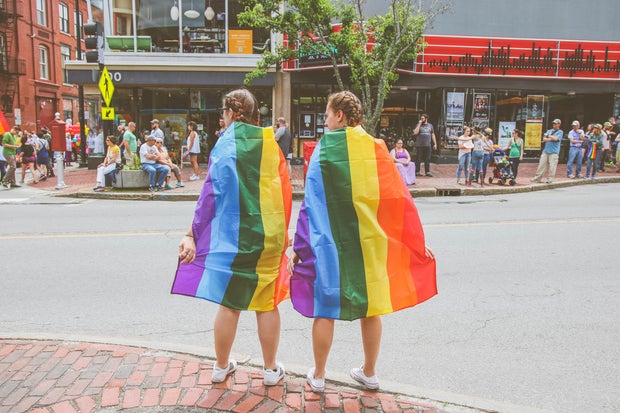 Photo by Mercedes Mehling from Unsplash
On Feb. 24, a Gallup poll reported that nearly six percent of American adults identify as LGBT. This yearly poll seeks to quantify the adults who identify as lesbian, gay, bisexual, or transgender. 
If we consider that there are other identities in the LGBTQ spectrum besides these four (non-binary, asexual, genderqueer, etc.), this number could be even higher. The growing number of adults who identify as LGBT reached its highest peak in 2020.
It was also reported that the percentage of people who identify as LGBT is higher among younger generations and that over half of LGBT adults identify as bisexual . According to the same Gallup report, one of the main reasons why LGBT identification has been growing over the year is because younger generations are most likely to identify as something other than cisgender or straight. 
It is possible that the recent advances in LGBTQ rights and queer-related issues being discussed more openly and more frequently could be inspiring more people to come out.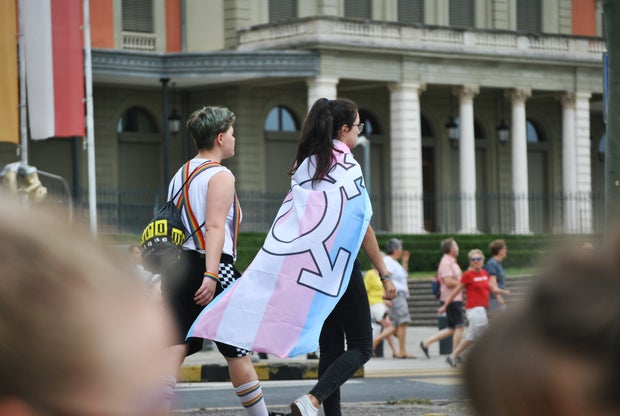 Photo by Delia Giandeini from Unsplash
Another significant piece of news regarding LGBTQ rights also came out on Feb. 24. The Biden administration withdrew government support for a 2020 federal lawsuit that sought to ban transgender athletes from competing in girls' high school sports. The lawsuit was filled by cisgender athletes from Connecticut high schools who claimed they had been deprived of wins and other athletic opportunities by being forced to compete against transgender athletes.   
In 2020, Trump's "Education Department's Office for Civil Rights" claimed that allowing transgender athletes to compete in sports based on their gender identity violates federal law and could cause Connecticut to lose its federal education funding. Around the same time, Idaho became the first state to restrict transgender women from participating in women's sports. 
However, the Department of Justice withdrew previous support of the case on  Feb. 24.  Connecticut is one of 17 states that allow the participation of transgender athletes in sports according to their gender identity. A case like this one could negatively influence the current regulation.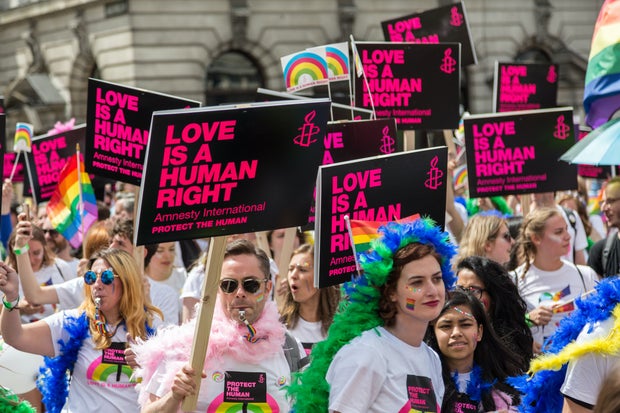 Photo by Ian Taylor from Unsplash
However, perhaps the most important piece of news is the pass of the Equality Act by the U.S. House. The Equality Act bill would amend the 1964 Civil Rights Act and explicitly prevent discrimination based on sexuality and gender identity. The law would help secure equal treatment of LGBTQ people in housing, employment, education, public accommodation and several other public policies. If approved, the Equality Act would prevent flower shops and bakeries from refusing to provide their work for same-sex weddings, for example. The bill would be national, covering the states that don't have anti-LGBTQ discrimination laws Currently 27 states do not have these laws. 
The approval of the Equality Act would be a historic victory for LGBTQ people in America. It is possible that, if approved, the Equality Act would be the most impactful legislation for the American LGBTQ population since the U.S. Supreme Court declared same-sex marriage legal across all 50 U.S. states in 2015.   
At this point, it is unclear if the bill will pass the Senate. However, democrats are a majority in the Senate since Jan. 2021, thus the scenario is more favorable towards the approval of the bill than it was when the House passed it in 2019. Joe Biden, who has been vocal in his support for the LGBTQ community, has said he will sign the bill if the Senate passes it.   
It is important to celebrate the achievements of LGBTQ activists who made these advances possible. Though the fight of the American queer population is far from over, the pieces of news cited above represent a huge step toward equality. 
Sources: New York Times, Victory Fund, Gallup, NPR, The Guardian, NBC News.