One of my favorite TikTok trends this summer was the "That Girl" aesthetic. Being "That Girl" is all about focusing on wellness, productivity and being the best version of yourself. Users would show the highlights of their day that included waking up early, drinking green juices, journaling, all with a neutral-toned aesthetic and natural lighting.
Although some may see this as an unrealistic depiction of a daily routine, the "That Girl" trend pushes us to be the best we can be. Even when our days aren't perfect, productivity and maintaining wellness is something anyone can learn from. With the new semester already beginning, here are a few things that can get you started on the right foot and help keep this inspiring trend going.
1. Planner
Even before this trend, I was always a big planner girl. Having a visual representation of my week and writing everything down helps me feel more prepared for classes. It is important to keep track of all of your dates and assignments to increase your productivity, and there are plenty of cute options to do so. Erin Condren and Plum Paper offer customizable options, but Target is known to carry several great planners during back-to-school season.
2. Reusable Water Bottle
Drinking water is always a necessity, especially while it's still warm outside. Going back to school means more movement and activity, and it can be hard to stay hydrated throughout the day. A reusable water bottle or tumbler is the perfect way to always have water on you and motivate you to drink water. This water bottle on Amazon is cute and minimalistic, and it even has times labeled on the side to track how much water you should be drinking throughout the day.
3. Claw Clips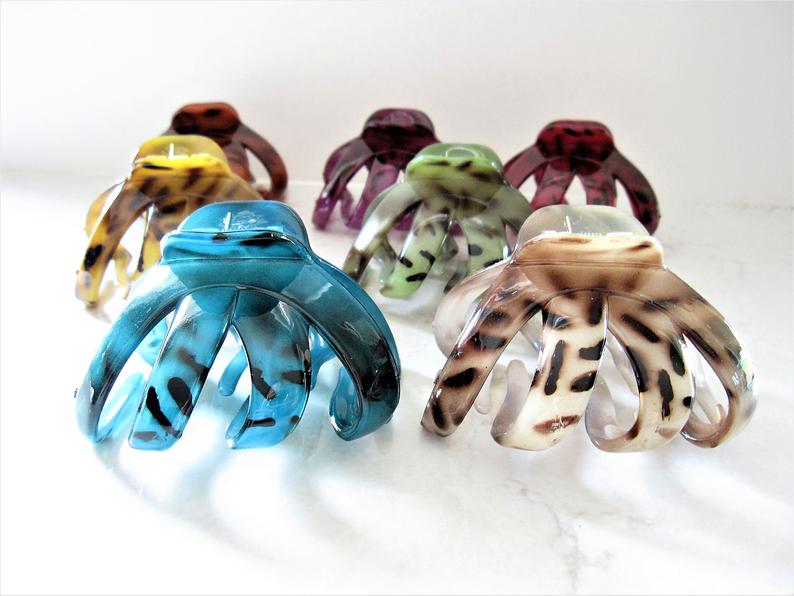 Claw clips have taken the world by storm, and it's easy to see why. They're cute, simple and can easily elevate any outfit. They don't cause the annoying bumps that normal hair ties do and they hold your hair stronger than scrunchies. Claw clips work for all lengths of hair, and there are tons of tutorials on Pinterest and Youtube if you want to know the best technique for your hair length and style. You can find all sorts of cute clips everywhere, but this basic pack of six is perfect for getting started.
4. Tote Bag
Although a tote bag shouldn't replace your regular backpack, it can still be useful while on campus. They are the perfect going-out bag that works for any occasion, whether studying at the Hub or going shopping downtown. They can hold nearly everything you need, and you can find lots of fashionable options at Urban Outfitters or on Amazon.
5. Journal
The Five Minute Journal has been a staple in many "That Girl" TikToks, and it's easy to see why. The journal comes with prompts for both morning and night journaling, allowing you to reflect on your day. The journal goes for $24.95, but it's easy to do your own prompts in any notebook or even online. However you go about it, journaling can be a great way to recenter yourself and keep you on track when life gets busy.
While it's understandable that a TikTok trend can't last forever, this is one that definitely should stick around longer. Starting a new school year is all about productivity and maintaining work ethic, and being "That Girl" can be the first step in making this semester the best it can possibly be!