Christmas is right around the corner! If you love the holiday spirit as much as I do, you need to add this location to your bucket list: Cape May, New Jersey. There is no town quite like Cape May during Christmas time. From horse and carriage rides around town to Christmas lights on every street post, it truly feels like a fantasy.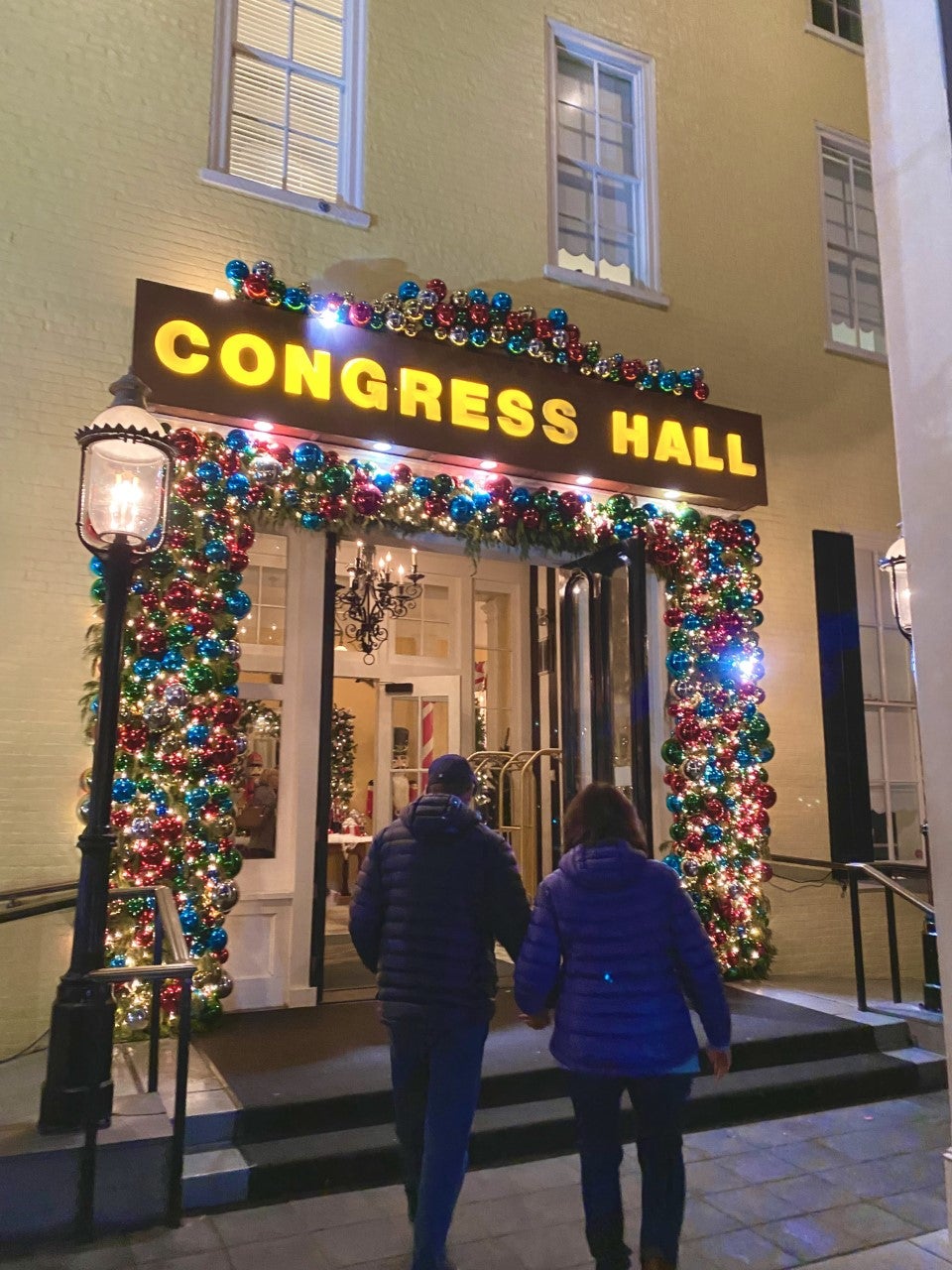 While Cape May in itself will put you in awe, Congress Hall is the place you must stay. This hotel has enough activities and displays to make you never want to leave the grounds.
Arriving at Congress Hall, you will be greeted by ginormous soldiers in front of the gorgeous, historic pillars. With the hotel lit up showcasing its gorgeous yellow color.
There is nothing better than walking into the lobby for the first time. The bright green walls, garlands everywhere, fireplaces blazing and Christmas trees sparkling.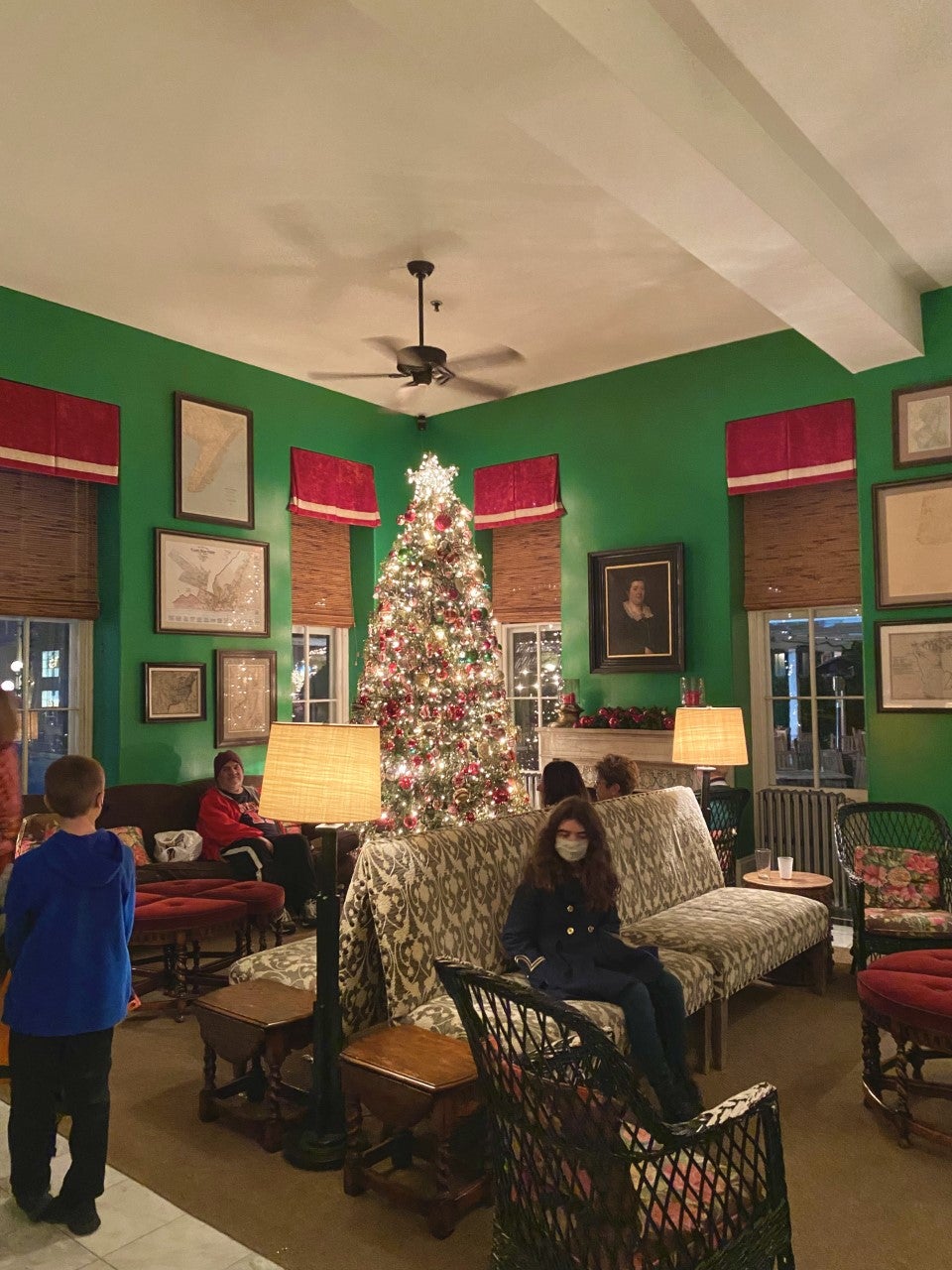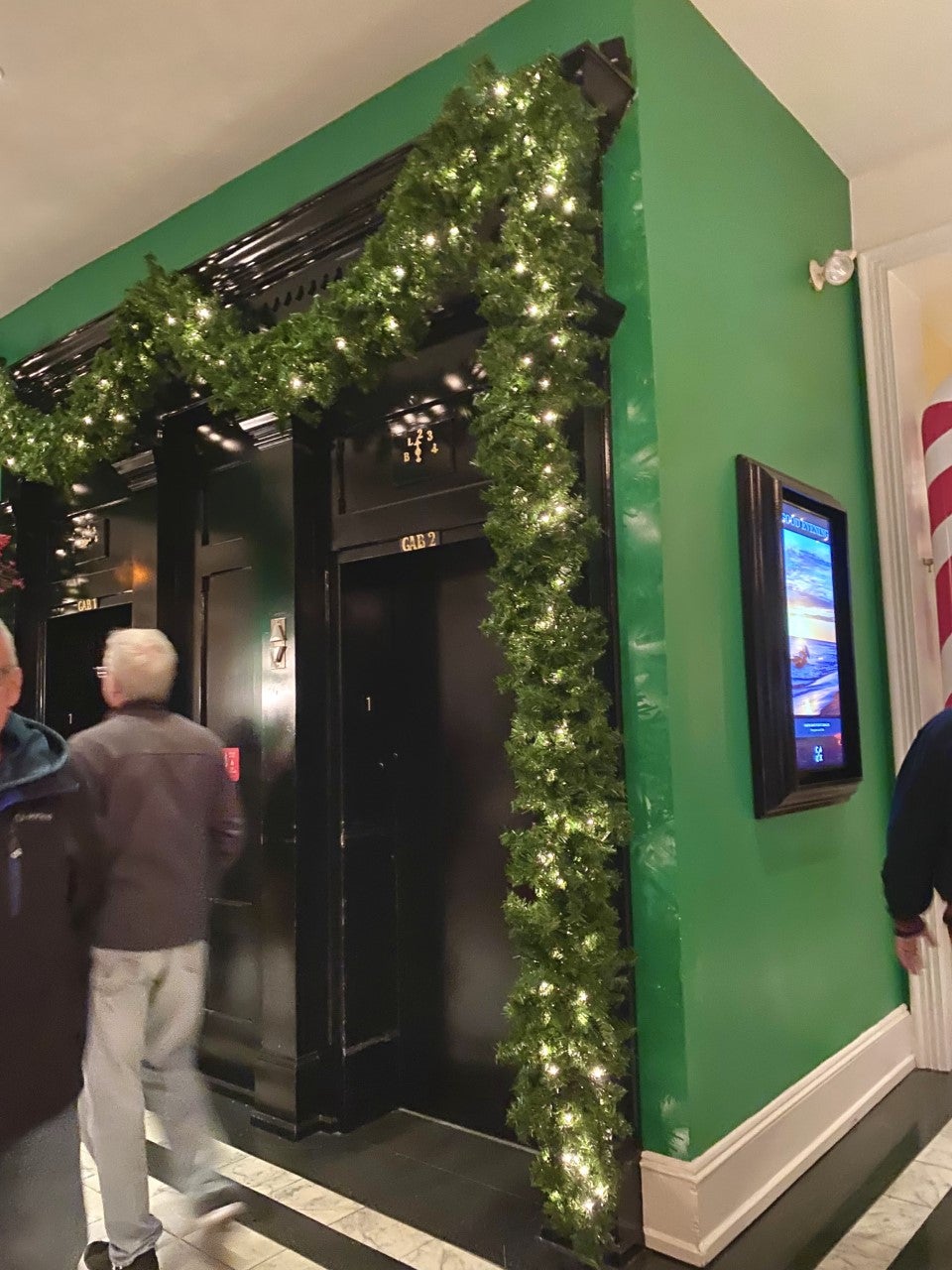 Congress Hall recently said that they are delighted to announce its twelfth annual Winter Wonderland. Congress Hall's Winter Wonderland kicks off on November 25th and ends on January 1st.
Congress Hall will hold its Tree Lighting Ceremony on December 2nd. Where you can enjoy live music from the Festival Choir and watch the illuminating gorgeous 30-foot Tannenbaum tree turn on for the season.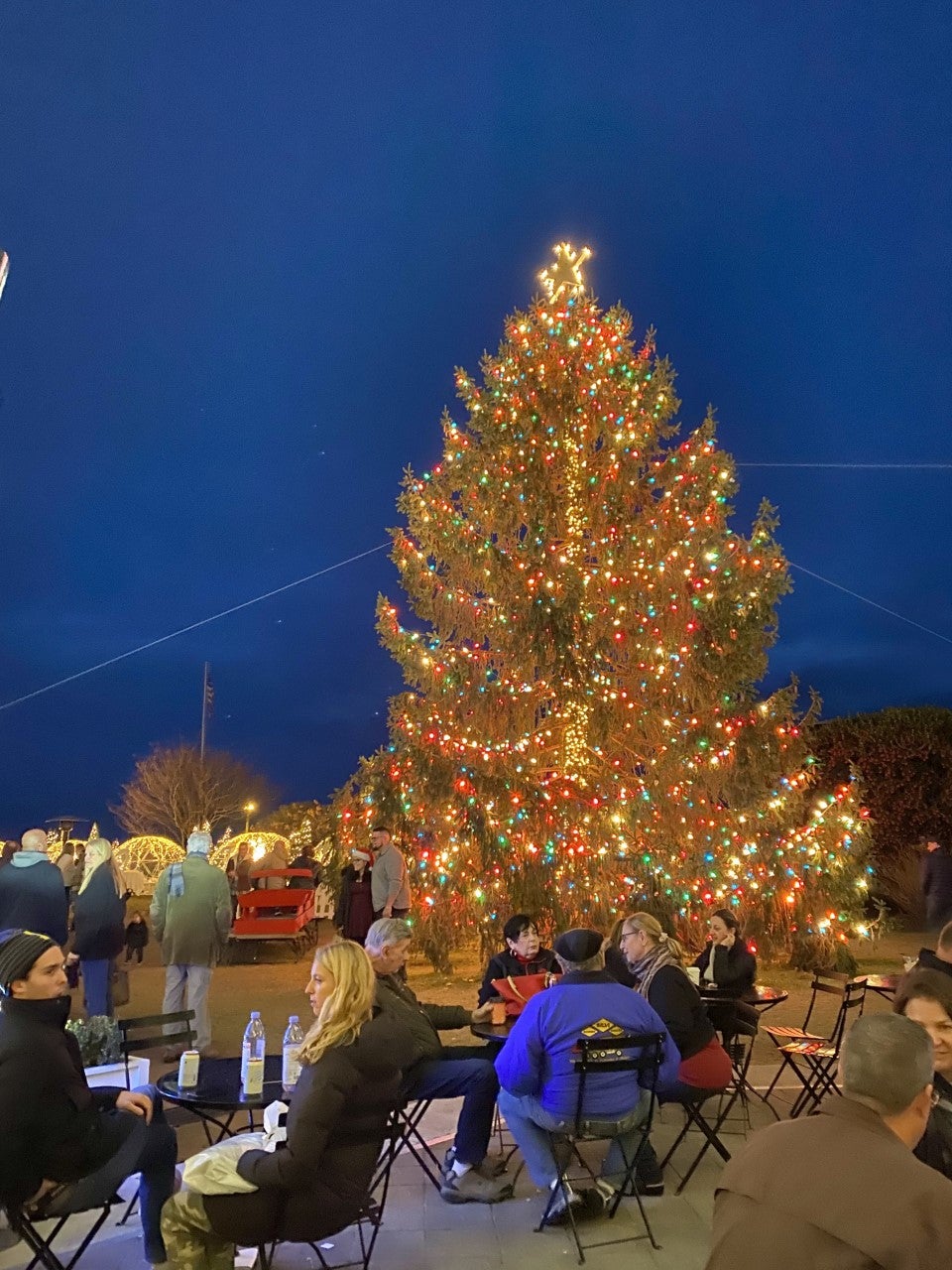 Cape May will have candy cane-striped tents on the lawn, this is Congress Hall's iconic Vendor Village. There will be seven vendors to visit and shop this season.
There are tons of events taking place at Congress Hall during the holidays, such as the Christmas Cabernet! Starring wholesome high-energy sing-alongs with Darin MacDonald. This all-new holiday spectacular will feature family-friendly seating in the early evening, and a cocktail lounge-inspired seating later for adults.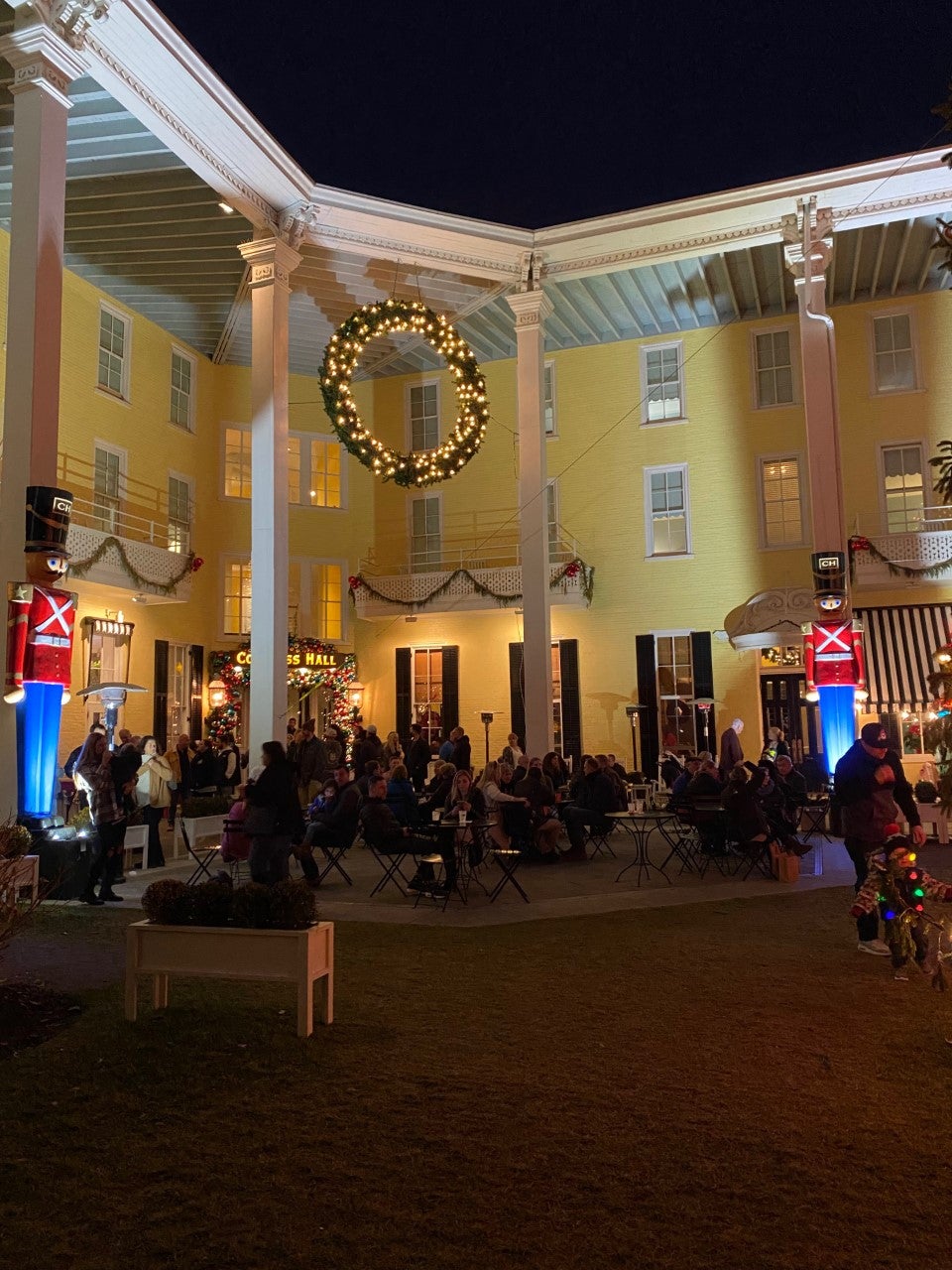 Young or old, Christmas with Santa warms the heart. Every Saturday & Sunday from 8 a.m. to 3 p.m. you can eat with Santa and get your photo taken with him.
Sitting out on the Grand Lawn is the place to be, especially when the Congress Hall Express is running — a train that gives kids a ride around the outskirts of the lawn. It sure will put a smile on your face.
This year Congress Hall is having a carousel on the grand lawn! On Thursday and Friday from 4 p.m. to 9 p.m. and Saturday and Sunday from noon to 7 p.m. Stop by and take a spin!
The Washington Street Mall, which is a strip of shops is steps away from Congress Hall. The mall is lit up with lights and décor. So, if you want to explore, you are within walking distance to everything.
The West End Garage is also within walking distance from Congress Hall, featuring a coffee shop and over 50 stores and 62 vendors, you can shop till you drop.
Beach Plum Farm is a shuttle or ride away from the hotel and is defiantly a bucket list activity. A gorgeous barn with fire pits, fresh food and chickens. This is a wonderful experience you should partake in.
Congress Hall was established in 1816 by founder Thomas H. Hughes. Congress Hall has been named one of America's 10 Best Holiday Hotels by USA TODAY Reader's Choice. Congress Hall's Winter Wonderland draws thousands of holiday visitors annually.
You can stay at Congress Hall for $209 a night. There is also a sight to see at Congress Hall, you can still have a perfect getaway during the week. While the weekends are a tad more expensive in price, the experience, and memories you will make will last a lifetime. (Book Here!)