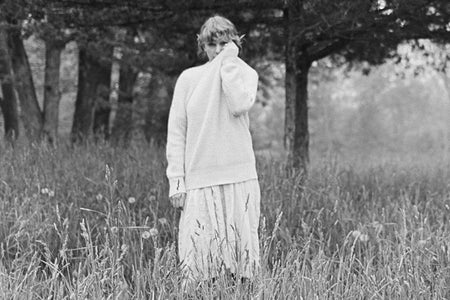 The Best Taylor Swift Songs for Fall
For over half of my life, I have been a Taylor Swift stan. I learned how to play guitar solely to be like Taylor Swift, and I learned how to play primarily from her songs. 
But, I'm 21 now — yet I'm still proud to say I'm a Swiftie. 
On July 24, Taylor released her album "Folklore."  I've always thought a lot of Taylor's songs have great fall vibes, but this album especially does. I love walking around campus on a rainy day listening to "Folklore" and pretending like I'm the main character. 
However, "Folklore" isn't Taylor's only fall album. If you're like me, and have recently become re-obsessed with Taylor after the release of "Folklore," here's the perfect playlist to listen to this fall. 
1) "Red" 
"Red" is Taylor's original "fall" album. I remember when this album came out in October 2012 - it was all I listened to that fall. The whole album — and especially this song — have not aged at all to me. This album is criminally underrated. 
2) "All Too Well" 
Though I just said "Red" is completely underrated, many fans have come to the consensus that "All Too Well" is one of Taylor's best songs. I fully agree, and I have "All Too Well" ranked third in my mental Taylor Swift discography ranking. 
3) "The Lucky One" 
I honestly forgot about this song until recently. However, it sounds so warm, and is perfect for a sunny fall day. 
4) "Crazier"
This was always one of my favorite Taylor Swift songs when I was younger. 
5) "Death By A Thousand Cuts"
Since I said "All Too Well" is number three in my ranking, "Death By A Thousand Cuts" comes in second. I especially like the live from Paris version, but the version on "Lover" is still brilliant. 
6) "betty"
Since I know, at this point, you're in suspense for my favorite Taylor Swift song — well, this is it. I remember sending a text to someone when "Folklore" first came out that said something like "'betty' is the best thing to happen to me in a while." I also love the version from the CMAs. 
7) "the 1" 
This song is one of the best opening tracks in Taylor's discography. It sets the tone of the album perfectly. 
8) "cardigan"
I love this song — and the music video — so much. The vibes are immaculate, and I honestly really am considering spending $49 for my own Taylor cardigan. 
9) "seven"
This song is stunning, yet haunting. Perfect for fall!
10) "the lakes"
I was so excited when the deluxe version of "Folklore" came out. This song is the only difference, but it is fantastic. 
11) "Back To December" 
As another Taylor Swift classic, this is perfect for the end of the playlist and to signal the end of fall and beginning of winter. 
Happy listening, Swifites!