One of the greatest joys of being a Penn Stater has to be the taste of Death by Chocolate on a hot day. Let's face it, we are home to the greatest ice cream in the world. The Berkey Creamery has proved itself to be the sweetest treat in State College with flavors for every celebration. Birthday Bash, Monster Mash, and Eggnog are just a few of Berkey's season-specific flavors. No matter the time or place, a frozen dessert from Berkey is sure to impress.
A Little History…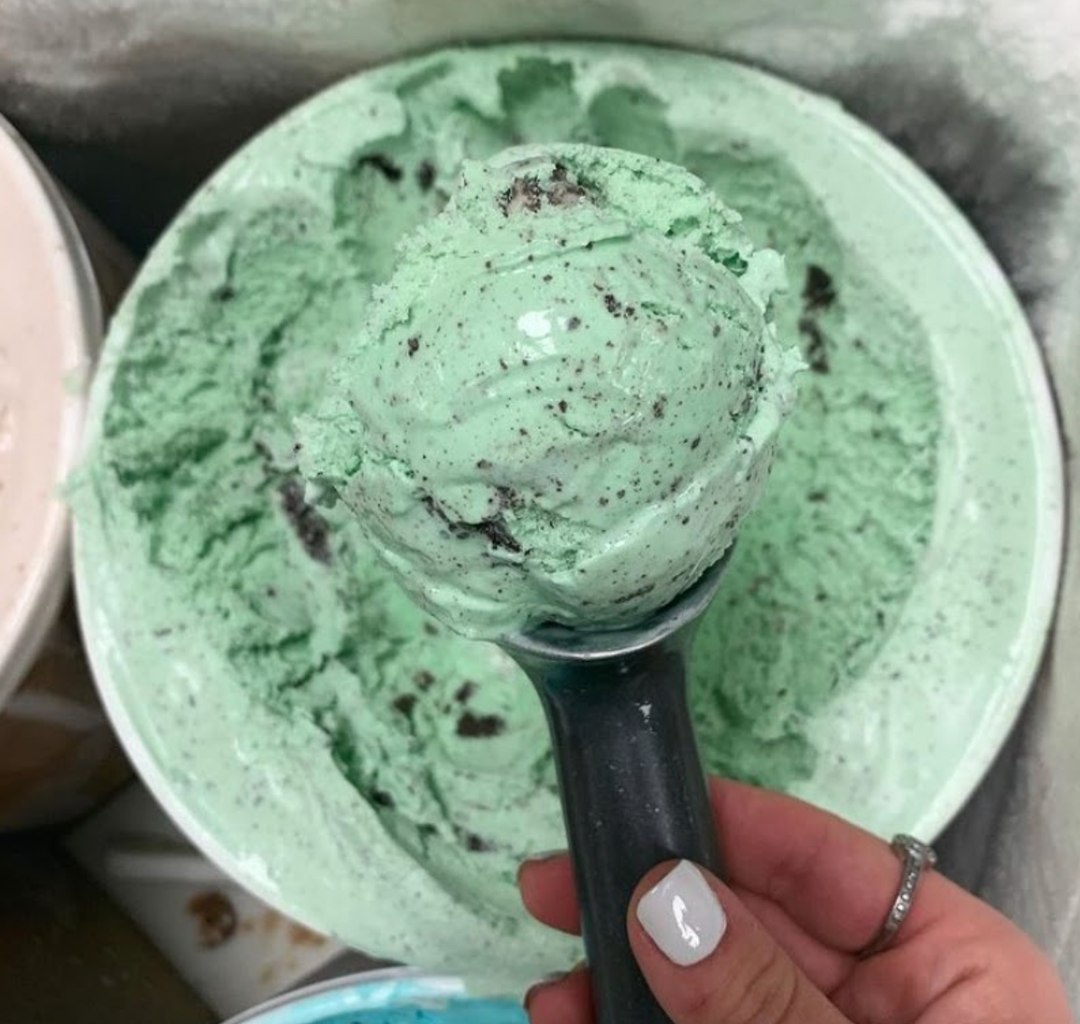 Grabbing a scoop from the Berkey Creamery has been a Penn State tradition since 1865. Surprisingly, the creamery has not always been situated on the classic Curtin and Bigler intersection near East Halls; the original creamery was located inside the College Barns behind what's currently known as Old Main. In 1889 though, Penn State decided to give the creamery its own space in a one-story stand alone building.
Shortly after this move, PSU became the first university to offer ice cream making courses to students, which led to the creation of the Dairy Manufacturing major. The creamery continued to grow exponentially throughout the 1900s. They first purchased a small fleet of delivery vans in the 50s, renovated and moved in the early 60s, then finally earned the name of the Berkey Creamery in the late 60s.
Scoop by Scoop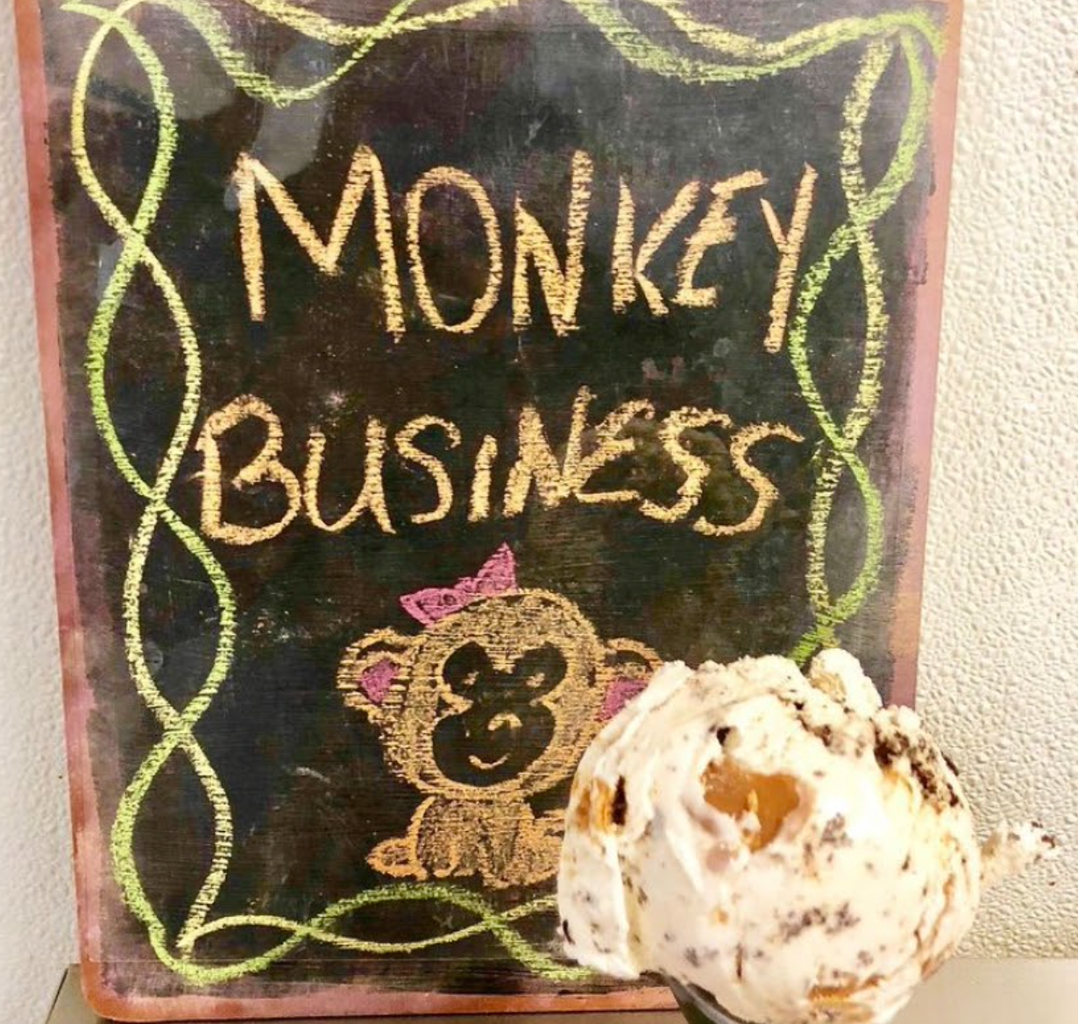 So, what makes the creamery different from any other ice cream shop? For starters, the Berkey Creamery has been blessing Penn Staters' taste buds for over 150 years now. The shop's rich history is truly a quintessential piece of Penn State tradition. Of course, the history of Berkey is important, but let's talk flavors.
Penn State has 73 different flavors in production that are sure to please even the pickiest of eaters. Included on that massive list are ice cream, frozen yogurt, and sherbet flavors. Chocolate lovers tend to enjoy classic flavors like Keeny Beany, Peanut Butter Cup, or Chocolate Marshmallow, whereas those with softer flavor palettes gravitate towards Peachy Paterno, Vanilla Bean, or White House. 
As Penn Staters, we all know about the importance of tradition, so of course the Berkey Creamery has a few of its own. First and foremost, there is no mixing flavors. Ever. Don't even think about it. The beauty of Berkey is its science-based production and, believe it or not, this golden rule stems from science. Penn State values its students and customers, so we are limited to one flavor per order to limit cross-contamination. This allows individuals with allergies and special diets the opportunity to enjoy PSU ice cream with the rest of us.
The second rule limits customers to blue and white sprinkles, but honestly, I'm okay with that. It's super on brand and makes for a totally Instagrammable photo.
Currently at the Creamery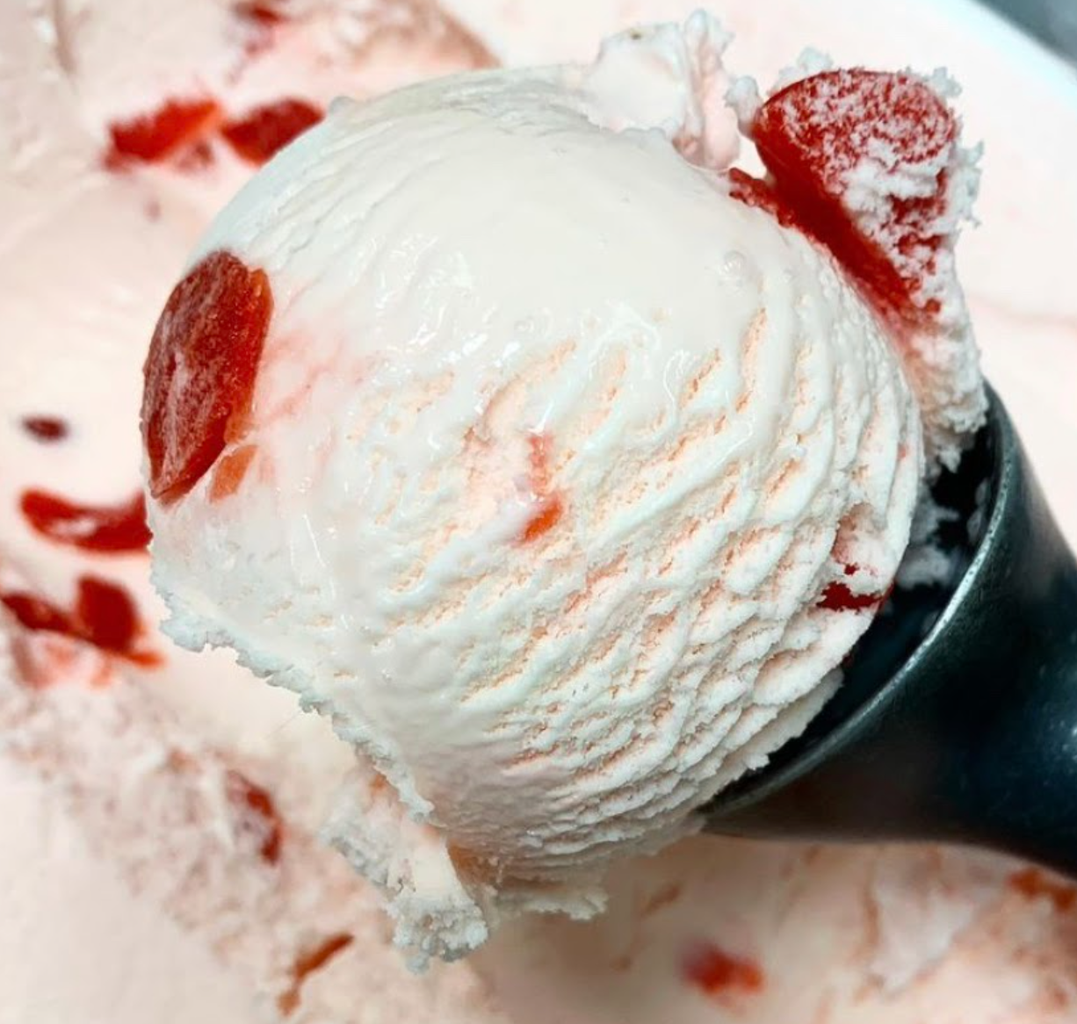 I think one of life's greatest gifts was the fact that Berkey remained open during the pandemic ー even if it was just for pints and quarts. Don't worry, though! As of mid-March this year, Berkey started serving single scoops and cones again! The menu was initially limited to eight classics, but the creamery has expanded flavor availability once again. If your sweet tooth is craving more, you can grab some pints to take home the goodness. The creamery also offers delivery nationwide; regardless of your post-graduation plans, you can always keep a piece of Happy Valley in your freezer. 
We all love Berkey, but did you know that there are over 24 branch creameries across the state? Branch campuses and individually owned ice cream shops scoop up the frozen goodness for Penn State fans to enjoy statewide. Altoona and Erie-Behrend serve classic flavors to their students; local shops like Krum's Creamery in Elizabeth, PA offer a taste of Happy Valley to customers hours away from Dear Old State. With such a solid foundation, the Berkey Creamery is definitely going to bring joy to generations of Penn Staters to come.
What flavor will you grab from Berkey this game-day weekend?