12 Stages Of Taking An Exam As Told By Grey's Anatomy
Everyone knows the anxiety you get when you take an exam. From the moment you find out about the exam until the moment you get your grade back, the process is unbearable. Thankfully, the members of the Grey Sloan Memorial Hospital have been there, done that and know exactly how you feel.
1. When your professor surprises you and tells you that you have an exam tomorrow

2. And then they tell you how many questions it's going to be and they're sitting there smiling

3. The response of the entire class is the same

4. Then, after class, you're sitting there thinking about all the studying you have to do, and it hits you

5. It's about 2 a.m., and you're giving up hope

6. The next day, your alarm goes off, and you get up because you don't want to be late for your exam

7. When you get to class and you're waiting to take the exam, and the person behind you won't stop talking

8. When you're halfway through the exam

9. When you're waiting to get your grade back

10. When you get your grade back, and your friend asks you what you got on the exam

11. And then realizing that this is probably your best option

12. And your best friend sits and agrees with you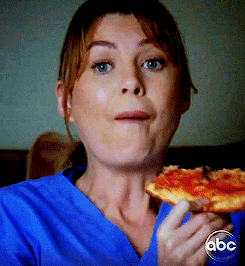 Study hard, collegiettes! Hard work pays off in the end. If Meredith can survive without McDreamy, we can get through exams.  
Photo credit: 1