I Minimised My Skincare And My Skin Thanked Me
We all know winter is rough; strong winds, below zero temperatures, cuffing season, flu season, the list never ends! But this winter has been worse than others because of one thing: my skin.
My skin and I have been through lots of ups and downs. Through hormonal teenage years, adult acne, those beautiful months in 2018 where we got along so well and now this winter. Between classes, exams, deadlines, polar vortexes, anxiety, and—again—so much more, I've completely neglected my skin. It's been dry and oily, red, sensitive and at this point, I think she's angry at me. And so with no sign of spring anytime soon—I know, I cry about it every day too—there's nothing else for me to do other than update my skincare routine.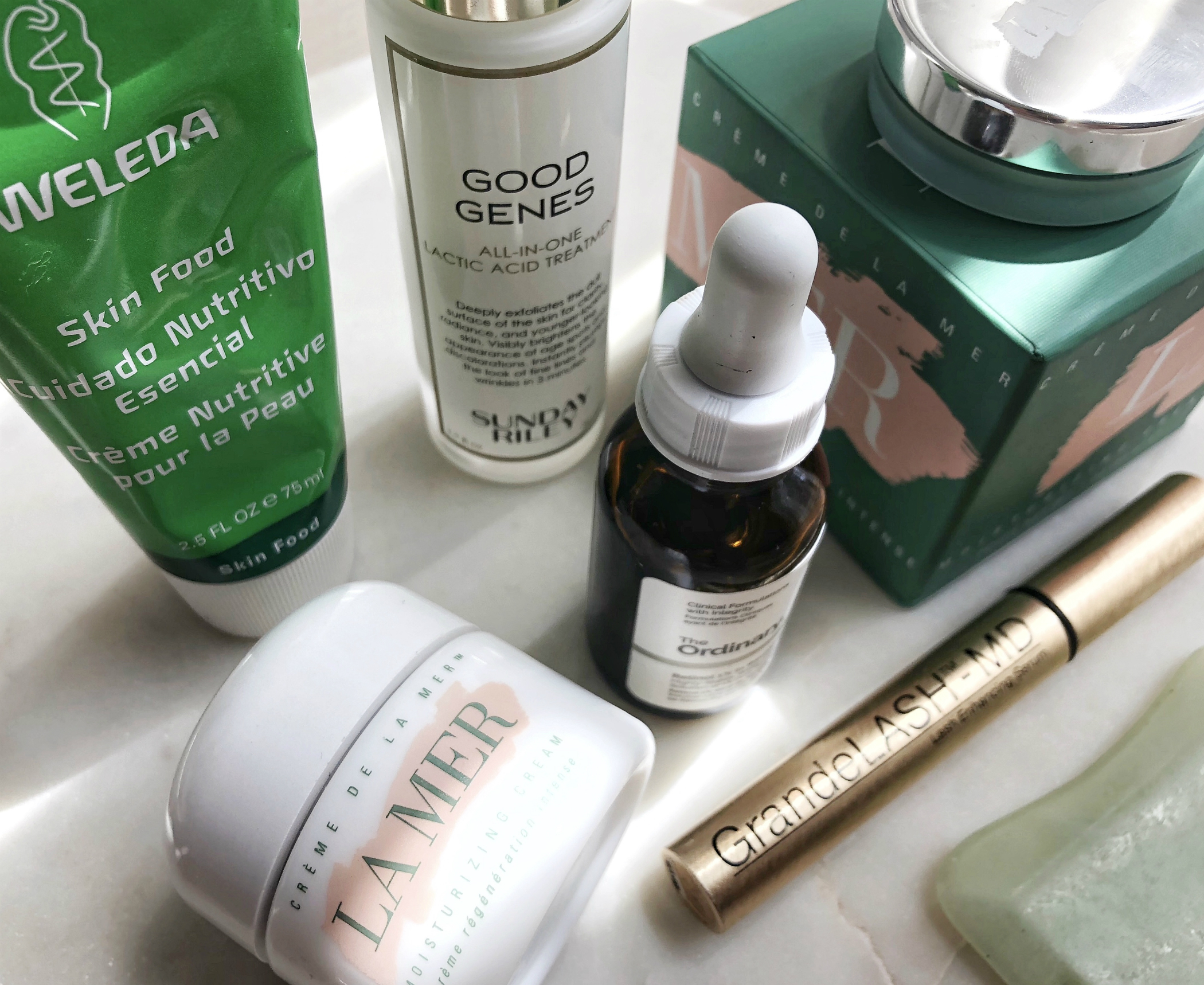 Source
My skin is combination-oily, meaning my t-zone is a mess and every now and then I get a dry spot around my cheek area. Doesn't sound too bad, right? Except I'm also acne prone, have sensitive skin and my hyperpigmentation keeps me up at night sometimes. So I'm no stranger to bad skin, but this has been on a whole new level. My skin has been heavily congested, dry and irritated for almost three weeks until I decided it was time to finally do something. I decided to do some research on where to start when I bumped into a YouTube video by Desi Perkins, where she talks about cutting down her skincare routine to the minimum and how it transformed her skin. Since cutting down on the number of products I use is definitely easier than buying new products and waiting for my skin to adjust, I decided to give this a try. Here's a list of things I kept and took away:
(Please keep in mind that this is what worked for me and it might not work for you—or it might! But don't forget: skincare is something very personal and it's not one-size fits all.)
Source
What I Took Out
This one felt a little weird to cut out because I truly enjoy it so much. There are some days when feeling that instant freshness after spritzing a little rose water on my face in the middle of the day. Regardless, I have to admit, it's something that didn't really have a significant impact on my skin.
Here's the thing, I know hyaluronic acid does wonders for dry skin, but what they don't tell you is that the main reason HA is so good for your skin is that it sucks the moisture out of the air, so what happens when the cold winter air is the only thing surrounding your skin? Well, HA starts extracting the moisture out of your skin, making it dryer. I know! I was pretty sad when I found out too. So until it's warm enough for me to not wear a cardigan outside, my HA is staying in my medicine cabinet.
I decided to stop using vitamin c serums because, one, I'm currently using a face cream with vitamin c in it, and two, I don't think I've found that works for my skin. Maybe one day I'll try to find one that works best for me.
Now, essences are kind of a hit or miss for most people and I decided to give them a try just to see what all the hype is about. At first, they worked really well for me (or it might've been a placebo effect, who knows?), but then once I came back to Erie, it didn't do anything for me and once I stopped using it my skin actually looked better.
Source
What I Kept
I love toners, I really do, and I know this is also one of those products that are hit or miss, but they keep my skin looking good. What I love to do is after I'm done with my entire face, I'll grab a cotton round and put a little bit of the Ole Henriksen Tea Tree Toner on any stubborn cystic breakout I might have and it helps with the swelling and the size. 
Depending on your skin concerns, serums can do wonders for your skin and the type of serums that work best for me are Alpha Hydroxy Acid serums. What are AHAs, you ask? They're acids that gently exfoliate dead skin cells, promote cell renewal, target hyperpigmentation and help reduce the appearance of wrinkles. I know, they're amazing. I'm a fan of the Farmacy's Honey Glow AHA serum, which also contains a blend of other naturally sourced acids. Be careful though, with this type of serums, you should start little by little, applying it a few times a week, until you're comfortable to apply it more frequently or use a higher percentage. 
I have naturally crease-y under eyes, so I've always used eye creams and will always use eye creams. Right now I'm especially liking the Innisfree Intensive Hydrating Eye Cream With Green Tea Seed.
Ok, I know this is extra but, no matter whether you have dry skin or oily or anywhere in between, your skin needs to be hydrated. Always. Especially during the winter. What I like to do is, and I got this tip from my friend, do all of my skincare up until this point, put on a face mask and continue doing homework. It's multitasking at it's best! Every time I try to do a different one but right now I'm loving the Innisfree My Real Squeeze sheet mask in Green Tea because it hydrates and detoxifies my skin.
Over the years I've realised that face creams are more than just one trick ponies. In fact, they're the one thing that I change depending on what my skin is going through. I use the Ole Henriksen C-Rush gel cream every morning and at night I use the Ole Henriksen Retin-Alt cream. Both of them help my skin with hyperpigmentation and every once in a while, I'll go in with the Kiehl's Ultra Facial Cream, but I save that for when my skin is being super sensitive. 
Wearing sunscreen is second nature to me at this point. When I was in elementary and middle school, I was a part of the swim team and our coach would make us wear sunscreen, from head to toe, every day. No exceptions. I gravitate towards Asian or European brands for sunscreen because they have better ingredients in them. 
I love face oils! I feel so luxurious when applying them, but I also understand why most people steer away from them. Like sheet masks, face oils work wonders at hydrating your skin and providing you with something else. I personally am in love with rosehip oil, right now I'm using the Pai Rosehip Oil, because it helps with acne scars.
For a while, I gave up on topical acne treatments. My skin would ultimately build a tolerance to whatever it was I was putting on and I would eventually move on, sad and confused as to why this was happening to me yet again. Enter Kate Sommerville's EradiKate, which has changed my life forever. 
There you have it! I know this article went on a little long, but I felt like I deserved to explain the reasons why some products didn't work for me. As always, take these types of articles with a grain of salt and remember that skincare can be a lot of hits or misses most times. And if you're really concerned about your skin, consult with your dermatologist and come up with a plan.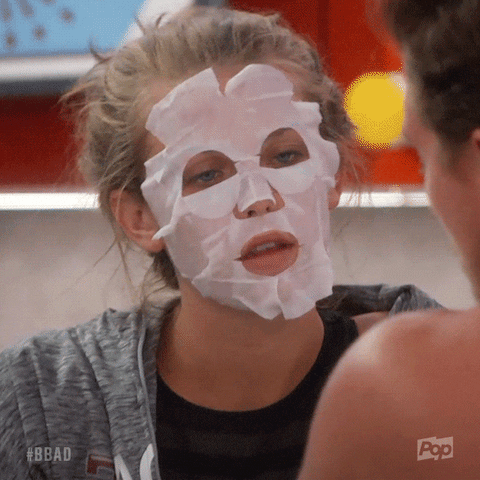 Source
All images courtesy of Google Images and Giphy.