As of Wednesday, September 22nd, Fall has officially begun! We are saying goodbye to hot girl summer and hello to cozy girl fall. It's time to bring out the cardigans, the sweaters, the flannels, and the boots. Soon the leaves will change, and our world will be full of vibrant colors. The season changing will not only bring out our fall wardrobe and colorful trees but also a bucket list of activities that can only be done during the spookiest of seasons. Take a seat on a haystack and look below for a list of the best things you won't want to miss this fall. Challenge yourself and your friends to see how many items you can cross off!
1. Apple picking
Fall is the perfect time to go apple picking! It's a great way to get off campus, take a break, and spend some much-needed time with your friends. There are several great orchards in Rhode Island for you to explore.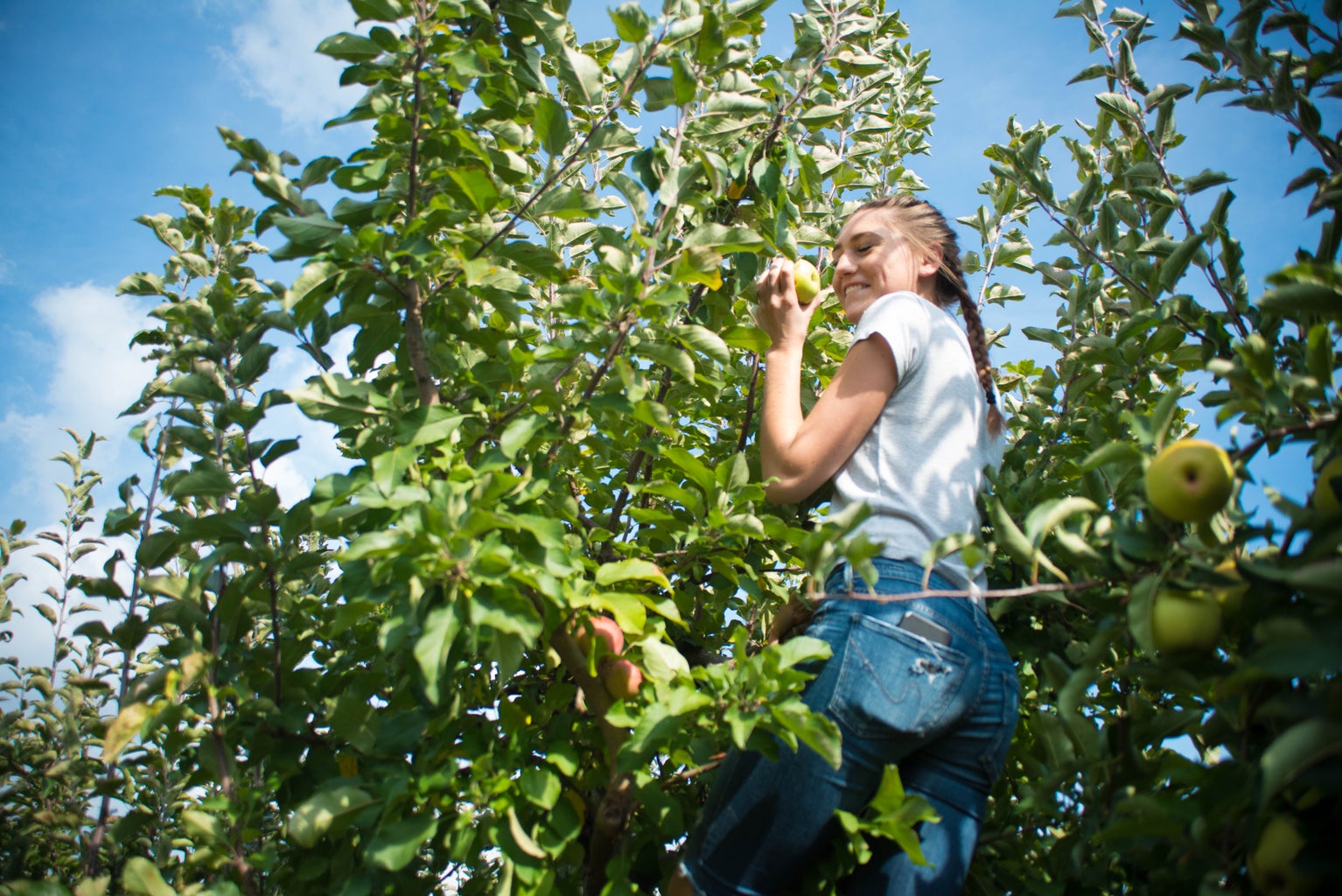 2. Eating candy corn
Oh candy corn. You either love it or hate it. Fall is the season for candy corn and all candy in general. Every time you go to the store, there will be huge bags of candy lining the shelves. It couldn't hurt to give in just a few times… right? Who doesn't love candy? It's time to indulge your sweet tooth.
3. Pumpkin everything
As many of you have probably noticed, pumpkin drinks and treats are back once again. Whether you like a good pumpkin latte, donut, pie, or muffin, the possibilities are endless. These pumpkin specials are only available during the lovely fall season. We miss it dearly for the rest of the year. But hey, absence makes the heart grow fonder. We'll cherish this autumn and the full bellies it gives us while we can.
4. go on a hayride
I don't know what about sitting on a scratchy haystack is fun. All I know is that we still love to do it anyway. It's cute for photos and is a nice leisurely fall activity. If you want to spice it up a little, go to Four Town Farm and take the hayride to a pumpkin patch and pick a pumpkin. If you really want to step it up, go on a haunted hayride and watch as people with chainsaws chase after you.
5. Corn maze
This is one of my favorite fall activities and one that never gets boring. Every year I try to do a corn maze. It's a great way to spend an afternoon with your friends. There are several corn mazes around Rhode Island to find your way through. With all of its twists and turns, these memories will be sure to last you a lifetime.
6. haunted house
One of the best things to do during spooky season is to visit a haunted house. Going to one with your friends will reveal everyone's true character. You'll figure out which one of you is the screamer, the runner, and the one who pushes the best friend at the zombie to spare themself. Haunted houses are not for weak friendships.
7. Carve a pumpkin
Whether you want to paint or carve a pumpkin, the time to do so is finally here! Campus gives us plenty of events with pumpkin decorating. Still, if you want to do things on your own schedule, you can go pick pumpkins from a patch to decorate. When you're done with all your creations, you can clean out the guts and make delicious pumpkin seeds.
8. scary movie marathon
There are countless scary movies and not nearly enough time to watch them all. Pick some of your favorite and have a scary movie marathon with your roommates. If scary isn't your thing, then there's plenty of wholesome fall movies to see too. Whether it's Halloweentown or Hocus Pocus it's sure to be a great night.
9. throw a friendsgiving
The possibilities are endless for Friendsgiving. You can either all cook a meal together, or if you don't have a kitchen, go out to a restaurant together. Either way, it's a great way to show your friends how thankful you are for each other. Thanksgiving is right before winter break, so throw a Friendsgiving as your last hurrah before the semester finishes.
1o. Jump in a leaf Pile
With our campus' impeccable landscaping team, this one might be a little harder to accomplish. Still, I'm sure you'll eventually stumble on a leaf pile somewhere this Fall. When you do, your inner child will want to jump in it. I'm telling you to give in and embrace your childhood before we go off into adulthood.