What Your Starbucks Drink Says About You
Some may say that those who go to Starbucks are basic. And perhaps, for a few that may be true—no basic b*tch shaming though, you do you boo. I would argue though, that you can determine a lot about a person based on what they're drinking. Whether you're downing a light-hearted vanilla bean frap, or a black coffee, your drink says more about you thank you think. The following are just a few examples, but we all know drinks (like people) come in all shapes, flavors and sizes.
1. Black Coffee
You're a no nonsense kind of person. You don't need anything flashy, just some caffeine to get through the day. You're not about the materialistic things, just the basics, and you're pretty down to earth. Maybe you even write poetry and read feminist prose.
2. Americano
A little more sophisticated than your black coffee counterparts, you're straightforward and classy. If you drink an americano, you're grounded, but elegant. A perfect balance.
3. Cold Brew
You're cool, smooth and unique. If a cold brew is your go-to drink, you look for the finer things in life. You probably wear scarves for fashion over warmth, and genuinely enjoy philosophy. The human version of a mason jar aesthetic.
4. Café Latte
A classic. Always reliable, and certainly a people pleaser. Can be dressed up or dressed down, but you never go out of style.
5. Chai Tea
The mom friend of the group. Not too overwhelming, tends to just make everyone feel good about themselves. If you don't already have it, a mini-van is in your future. Have fun picking up the kids from soccer practice.
6. Honey Citrus Mint Tea
Fun and fresh, you're great in any situation, and guaranteed to please no matter the time or place. You've got one of those personalities everyone can relate too, with just the right amount of tang and zest.
7. Black Tea Lemonade
You might not always be the first thing people think of, but once you're around, you quickly become a favorite. Irresistible and refreshing. An instant classic.
8. Matcha Lemonade
No one quite understands you. You're a little eccentric and out there, but your unconventionality is sure to rock anyone's world as soon as they take that first sip.
9. Refreshers
As the name would suggest, you're easy on the palate. Maybe you're not the most original recipe on the menu, but you'll always be popular. It's hard not to like you, and even when people hate, you're just as real as the next drink.
10. Caramel Macchiato
No hate, buuuuuut….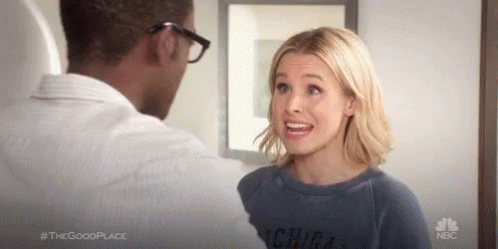 11. Frappucino
You're sweet as can be, but a little high maintenance. Okay sometimes maybe you're a lot high-maintenance, but you like to think you're worth it. Nothing good in life comes easy, right?