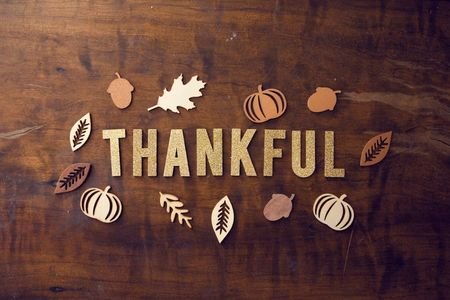 What HC Pitt is Thankful For
As the holiday season is quickly approaching (hello, Thanksgiving!), we are beginning to close out the semester and pack up to return home. In the midst of this crazy and unpredictable year, everybody has experienced frustrating moments and darker days that we are happy to leave behind us. And though the pandemic is not going away in the near future, one thing we can do in the present is reflect on the things, people and memories that make us feel thankful every day. Here are some thoughts that HC Pitt had to share!
"I'm really thankful for my friends and family supporting me as I start applying to grad school programs and trying to figure out the next phase of my life!" -Eva Ashbaugh
"I'm thankful that I can still gather with my family and friends for Thanksgiving and the holidays during the pandemic. I'm also thankful for how the fall semester turned out and still being able to enjoy senior year." -Erin Lalli
"I'm thankful that despite all the craziness in the world I'm still able to talk to family and friends. Despite everything, we're trying to keep some semblance of normalcy and it's helped so much with the isolation of quarantine. Along those lines, I'm SUPER thankful for FaceTime." - Sarah Jacobson 
"Thankful for the support and solidarity I can find among my friends! Every time I'm feeling down, I know I'm not alone and that someone will be there for me and I can be there for them too! As Troy Bolton once said, we're all in this together." -Kate Rempe
"I'm thankful for the health of my family and friends now more than ever!" -Nicole Arnold
"I'm grateful to have been able to live on campus this semester because I know not everybody across the country had that luck. Even though it feels like we're living in a time warp, I have still been able to make memories (safely) this fall that I will always remember!" -Yours truly, Shreya Babu
For me, it is wonderfully comforting to find a silver lining within a year full of stress, anxiety and disappointment. 2020 may not have been the year that anybody was expecting, but we can always look to the little things and cherish them. If you don't feel like you have anything to be thankful for this year, that's okay too. Better times are coming. You got this!