So You Want to Get Out of Oakland for a Few Hours… What Now?
Whether you love everything about your campus, or there's some things that drive you a little crazy, it's always a good idea to go explore the places around you every once in a while. Getting off campus is a great idea just to relax, get your mind off of school and have some fun with your friends! Here at Pitt, we're lucky to have the amazing city of Pittsburgh and its many neighborhoods just a bus ride away, which make exploring new places that much easier!
Explore a new neighborhood
Whether you go check out the food scene in Squirrel Hill, the shopping in South Side or the ever so popular thrifting in Lawrenceville, there are so many different parts of Pittsburgh to explore. One of my personal favorite things to do in the city is go to the Strip District on Saturday mornings. There are tons of small vendors with homemade items, photographs and artwork, as well as different types of shops ranging from candy stores to Pittsburgh memorabilia. Plus, there are tons of great places to eat! For warmer weather, one of my favorite places to explore and relax is Point State Park. There you can find unbeatable views of the skyline and Heinz Field, but I prefer just sitting by the river and people-watching!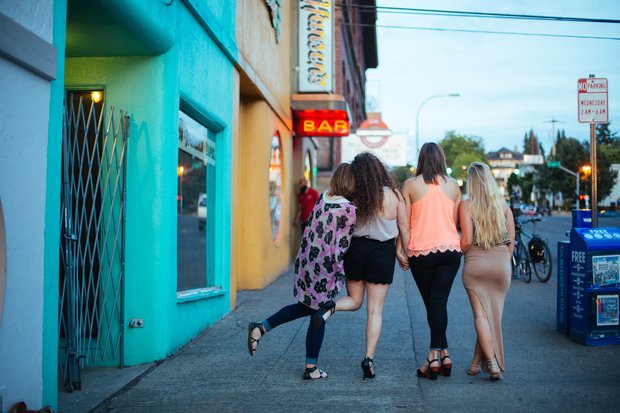 Breanna Coon / Her Campus
Attend a sporting event
When you're done exploring all the unique neighborhoods, there's nothing better than going to a Pittsburgh sporting event. I love Pittsburgh Penguins hockey games because of the crowd's energy and introducing a friend to my favorite sport is the best feeling. I've been a hockey fan my entire life, so Penguins games have always been one of my favorite places. Pitt students qualify for Student Rush tickets, which are a limited number of seats that go on sale through a specific link only made available for students, at a very discounted price! It's a great way to experience the game without making your bank account cry! In warmer weather, I love going to Pittsburgh Pirates games, and I can usually find pretty cheap tickets for a last-minute game on a beautiful night! I definitely think sporting events are a great way to embrace the culture of Pittsburgh, especially because the city really rallies behind its teams.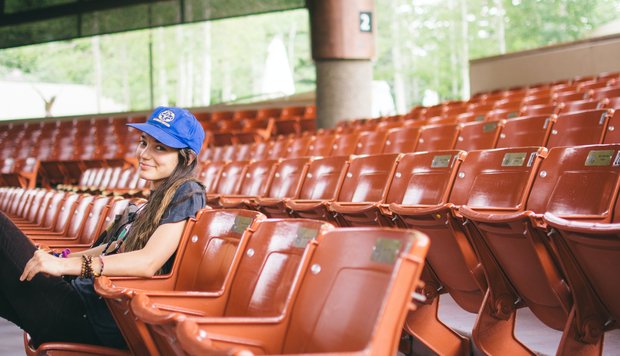 Cameron Smith / Her Campus
Try a new restaurant with friends
When my friends and I want to get off campus, we typically head straight for new food! One of our favorite areas to for restaurants is Market Square, which houses two of our favorites: The Yard and City Works. The Yard has absolutely amazing grilled cheese, ranging from (my favorite) caprese grilled cheese to mac and cheese grilled cheese. Many of my friends also love checking out Squirrel Hill for ramen, bakeries and pizza! My favorite is Gluuteny bakery, which is a dedicated gluten-free and dairy-free bakery, serving up amazing options from cupcakes to bagels to wedding cakes!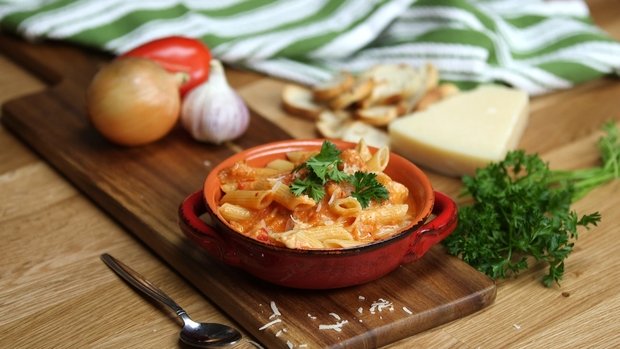 Burst
Sign up for a volunteer experience with PittServes
Many people participate in Pitt Make a Difference Day or MLK Day of Service, but did you know that you can sign up for PittServes events at any time of the year? While you can find some opportunities on campus, many of their volunteer events are located off campus, in various neighborhoods in Pittsburgh. These service events are a great opportunity to learn about different neighborhoods in the city that people might not think to go to, sometimes ones that are not as popular. Volunteering in a different area of the city exposes you to new people, who are typically very appreciative of the work that you're doing. Whether you volunteer with friends or you meet new friends while you're working, PittServes is a great place to get involved at Pitt and see beyond our campus.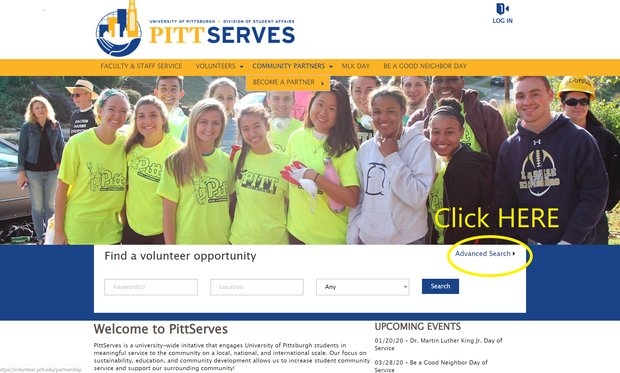 PittServes