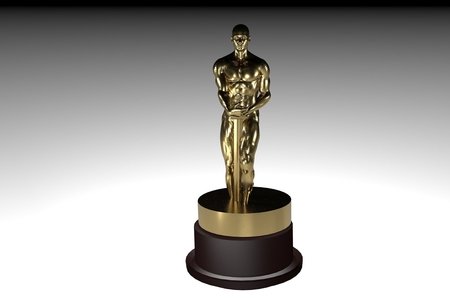 Memorable Moments of the 2020 Academy Awards
Every single year, without fail, I watch the Academy Awards, AKA the Oscars. It's my favorite event to watch on TV, easily. Even though this is the case, I realize how much of a dreadful, lifeless event it can sometimes be. Mediocre movies often win, women and people of color are frequently underrepresented and the staggering look at the wealthy celebrating their achievements can be…a bit much. 
For the past few years in particular, I've been pretty unhappy with the nominations and winners of the Oscars, and this year, regarding the nominations, was no exception. No women were nominated for best director. Only one person of color, Cynthia Erivo, was nominated in the acting categories. This might be true, but this year's Oscars pleasantly surprised me; it was one of the most enjoyable shows I've seen in a while. Let's look at some of the moments that stood out to me. 
1.

Parasite had a parasweep

The first thing that made this award show sparkle was the domination of Parasite, one of my favorite movies of the year. Parasite came to the Academy Awards and took no prisoners. It won the award for best original screenplay, best international feature, best director and the biggest award of the night, best feature overall. This is the first time a foreign language film has won best picture, making this an extremely significant and poignant moment. Bong Joon-Ho, the director, expected his night to end after he won the original screenplay and foreign language film awards, but he was pleasantly surprised as he took the stage two more times. Parasite was a work of art, one that was immensely creative and original, and it was so, so deserving of all the praise it got. The film's continuous wins throughout the evening made the night exceptionally enjoyable. It also showed that the American audience craves something different, something more unique than what we so often see. 

The show started out with a bang with an opener from Janelle Monáe. She reworked the lyrics from her 2009 hit "Come Alive" to fit with the movies of the past year. She directly called out the problems with this year's nominations, too, as she sang, "it's time to come alive because the Oscars is so white," and she led a number that was full of dancers who wore costumes of various nominated movies (and, more notably, movies that were famously snubbed and not nominated). The number was full of energy and power, and it immediately gave a jolt to the room—and to my TV screen. I can say with no hyperbole that my jaw actually hung open at the majority of the performance; I was in awe at the cleverness and talent that was on stage. 

So, I know you're wondering if you read that correctly. Yes, Eminem was on the Oscars stage last night. Why? I'm not entirely sure. Did he have a part or a song in one of the nominated movies? No, not that I know of. He performed "Lose Yourself," his hit from 8 Mile (that came out in 2002). The confused looks of the audience during his performance entertained me to no end; I, too, had a very confused look on my face that I'm sure mirrored theirs to the T. It was simply…so random. This wasn't one of my favorite moments of the night, it was just a moment that made me wonder…was that even real, or did I imagine it? 

4.

Hildur Guðnadóttir, composer extraordinaire

Hildur won the award for best original film score for Joker.It's a little hard to sum up how this moment during the show was so significant—you do truly have to watch it yourself. The film score category in award shows, and also the field in general, is almost completely dominated by men. A woman hasn't won the award in 23 years; one hasn't even been nominated in 19years. To have a woman win the award was an extremely empowering moment that brought the crowd to their feet. Seeing her win over the likes of John Williams and Alexandre Desplat, experts in their craft, was truly magical. In her speech, Hildur let all the girls and women out there know that they should never, ever be afraid to speak up and that their voices are needed. This moment during the show was a simple one of women empowerment, and it touched my heart in ways that an award show hasn't been able to before.  
You surprised me in the best way, 92nd Academy Awards.