How to Stay Organized When You Exist in a Constant State of Chaos
Call me quirky, but I love stationary, planners and anything that I can use to keep myself organized and on-schedule. Especially with 18 credit hours this semester these things are essential! Gone are the days that school provides a holographic planner that your parents have to sign to prove that you practiced your spelling and vocab words. So, what are you supposed to do now that you are a half-adult and need to be responsible for yourself?
Tul brand planners
Custom planners are the holy grail for people who are picky about their organization, but also need a little something extra. Tul is a brand specific to Office Depot that allows you to pick your inserts that range from daily sheets to weekly and monthly. They stock traditional tabbed separators as well as folder pockets so you can always keep your most important documents with you. I also have sheets of both graph and lined paper in the back of my planner just in case I need a sheet of loose leaf. In my planner, I keep a to-do pad and a tab of vinyl flags in different parts of my planner for easy access. Another huge key to these planners is that you can choose the size and change it whenever you need, Tul offers a range of "ring" sizes that bind your pages together but offer the ability to quickly remove anything you store without damage.
Do you need even more power to customize your experience? Tul has you covered; they offer a "hole punch" type device that is specifically designed for their ring-bound planners. You can make your own templates, print them out and punch them so that your ideal planner pages are wherever you are.
Cloud based calendars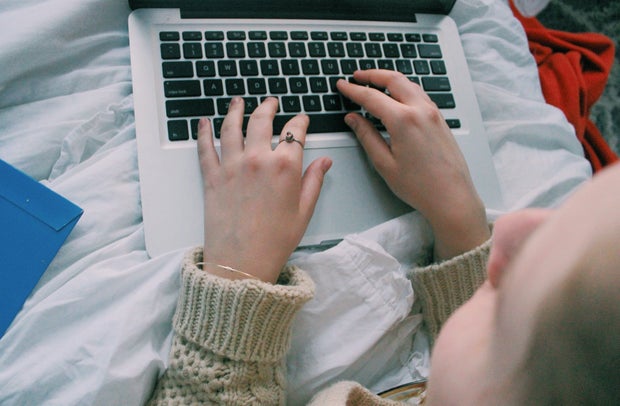 Anna Schultz / Her Campus
Even if you don't have any extra room in your 40-pound backpack, you can still have a little bit of organization, as a treat. I personally use Google Calendar because it is compatible with all of my devices. I have a cute widget on my phone's home screen that allows me to see all of my entered events and reminders for the day, I can also scroll down and see what I have going on for the next several weeks. Cloud based calendars offer immediate access to your events and reminders no matter where you are.
Another pro of cloud-based calendars is that they are so easy to update when something changes suddenly. In a paper planner, things may start to look messy as you scratch out and rewrite information.
I find that using both Google Calendar and my paper planner allows me to stay on top of all my work. My phone and laptop send me live reminders thirty minutes before any entered event, which is nice because I don't always remember to look at my physical planner. On the flip side, writing down my to-do list and filling out everything I have going on helps me remember details that I may forget if I just type them into my computer or phone.
Other options
For everyone out there who can't keep a planner or calendar up to date, leave sticky notes for yourself, everywhere. I used to keep a collage of neon Post-Its on the side of my desk freshman year, so I could see exactly what I have left to do. This isn't a low-waste option, but it is effective. Plus, it's so satisfying to rip down sticky notes with completed activities and throw them away.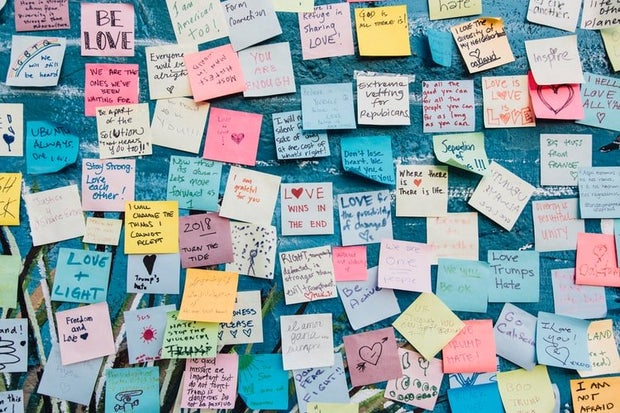 Kyle Glenn
If you think planners are boring, try bullet journaling. There are a ton of examples online, but basically it gives you 100 percent creative freedom. You do have to set up every page yourself, but you can use stickers, paint pens or anything else to decorate them. Bullet journaling also allows you to switch up your planner layout more often. With most other methods, you can only have one format at a time. Also, bullet journals tend to be on the smaller side (though they don't have to be!). This means that you can save some space, have a creative outlet and stay organized all at the same time.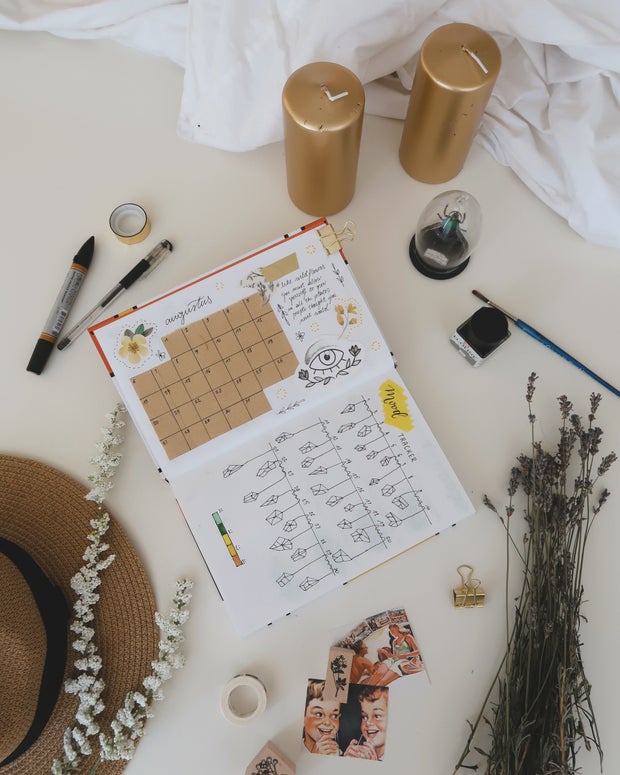 Estée Janssens
In general, finding a method that you can stick to is the most important thing when it comes to staying organized. Consistency is key here. Try using a combination of methods until you notice that you gravitate towards one or two all the time, those will be the methods that you want to continue to use.