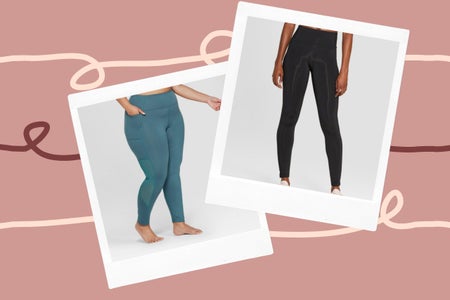 5 Pieces of Workout Attire That Are Just as Good as Lululemon (But Cheaper!)
A good gym fit can make or break a workout. Not only does looking cute make you feel confident, but you also want your clothing to work with you, not against you. Nobody wants to have to constantly pull up their leggings while running or readjust their sports bra while lifting. Sadly, the best workout clothing brands are often way out of the price range of the average college student. But look no further because I'm here to share some cheap pieces I've loved that are dupes of some your favorite brands, from Nike to Lululemon.
This strappy sports bra is soft, comfortable and supportive – perfect for your next yoga class or a trip to the gym! I bought this after I saw someone raving about it on TikTok and let me tell you: it's lived up to the hype. For only $17, I was impressed with how durable and cute this bra turned out to be.

No joke, I wear these almost everyday. They are nice to wear with a casual outfit, since they are so comfortable. However, they are also the perfect workout legging because they hug you in all the right places, don't fall down and aren't see-through at all (they definitely pass the squat test!) Not to mention they have pockets! These leggings come much cheaper than other name brands, at around $30-50.

In my opinion, the top you wear to the gym is the least important part of your outfit. That's why I like to shop at stores like Old Navy for the cheapest basic tank tops. They usually have great sales and I've found some really cute options online and in stores!

This is probably my favorite item on the entire list and an item I tell everyone about: Target's running shorts! The brand they sell is called "All in Motion" and is an almost identical dupe to Lululemon's running shorts. The best part? They're only $18.

If you're looking to hop on the latest workout fashion trend, biker shorts, but don't want to break the bank, check out Senita Athletics. Their biker shorts are highly reviewed, come in the cutest colors and patterns and will cost you only $23!