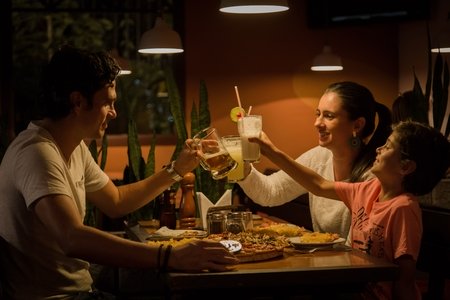 10 Theme Days to Have with Your Quarantine Family
Feel like you're living the same day over and over? Spice up each day by throwing these awesome theme days - get creative with outfits, activities and food!
Grab your favorite board games, bring out the snacks and let the games begin!

Everyone's favorite wizard deserves a day dedicated to himself! Binge the Harry Potter movies with your family.

In need of laughs? Watch the comedy specials available on Netflix, Hulu and Prime Video.

Take turns picking out a movie to watch each Monday. Switch up the genres and time of release!

Having a little guac and queso can go a long way.

Give life to your plain old white t-shirts, hoodies and socks! You can order a tie-dye kit on Amazon.

There's something about pizza on a Friday night that makes everything feel right in the world. Keep it interesting by ordering different kinds of pizza or making them yourselves! Bbq, buffalo chicken, veggie, meat lovers, magherita,... hungry yet?

Help out your local restaurants by ordering take-out for dinner. Every order makes a huge difference for them right now. Be sure to give a tip too!

Even though you can't watch new sports game, you can still show your favorite Pittsburgh teams some love!

A family that matches together, stays together.