Due to the initial lockdowns and the continuing guidance to social distance when possible, COVID has led to a lot more TV time for most of us. Here, I go into some of the top Netflix shows I enjoyed during quarantine—from the lighthearted and fun to the impactful, dramatic, and even bizarre.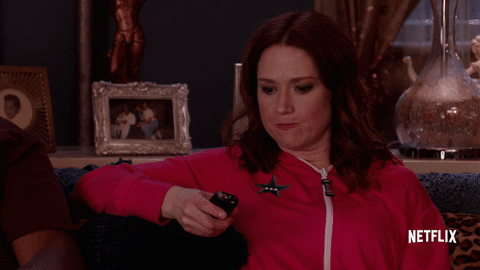 1. Tiger King:
 Early into quarantine, the life of private zoo owner Joe Exotic took the world by storm. Joe Exotic, his unusual entourage of lovers, employees, and loyal fans, and his adversarial relationship with wildlife advocate (and potential husband-murderer) Carol Baskin captivated viewers.
 I expected trashy reality TV, but the story of Joe Exotic and his crew pulled me (and my initially skeptical family) in. The docuseries has it all: true crime, sobering depictions of animal treatment in private zoos, and reality TV-like relationship drama. I don't condone most of the behavior seen on the show and I don't know that I would ever watch it again, but it was surprisingly entertaining and provided an escape from the stresses of quarantine.
2. Outer Banks
Outer Banks is one of those light, fluffy, and cliché teen-centered guilty pleasures. Centering on a group of teens in the Outer Banks of North Carolina, this show is rife with the romance, intrigue, and implausibility that characterizes the teen drama genre. Dreamy John B embarks on a dangerous search for long-buried treasure tied to his father's recent disappearance with his three close friends. The show proceeds mainly as one would expect, but that doesn't make it any less fun to watch.
3. Unorthodox
 Packed with emotion, drama, and excellent acting, Unorthodox is undoubtedly one of the best shows streaming during the quarantine. Based on a true story, the show follows Esty Shapiro, a pregnant Jewish woman stifled by her ultra-orthodox community in New York who escapes to Berlin. As Esty discovers a modern living, settles into new friendships, and reconnects with her estranged mother, the husband she left behind follows her to Berlin to bring her and their baby back to the community she ran from.
 This emotionally impactful show provides a compelling depiction of Esty's struggles and a fascinating exploration of the realities of living in an isolated, super-religious community and then discovering what the outside world is like.
4. Money Heist
 This Spanish show follows a group of robbers led by a brilliant man known as "The Professor" as they attempt to pull one of the biggest heists in recorded history—robbing the Royal Mint of Spain. Money Heist offers a romanticized depiction of the robbers as they take hostages, struggle with group tensions, and inevitably become romantically attached to each other. The show is entertaining and, especially in the first two seasons, very tightly written and well-acted.
5. Avatar: The Last Airbender
 This Nickelodeon hit from 2005 was released on Netflix in early May, providing a chance for fans to re-watch a childhood favorite and new fans to discover the show. I somehow missed Avatar as a child and initially dismissed it as a cartoon when my cousin (that I lived with during quarantine) started watching it this summer. However, I was soon pulled in by the surprisingly nuanced portrayal of themes ranging from the dangers of imperialism and the realities of war to love and friendship. The characters changed and evolved over the course of the show in ways I wouldn't expect from a cartoon directed towards children.