Book Recommendations for Your Reading 'Mood" Pt. 2
Another week at home and another week of book recommendations! Last week I highlighted some books that feel like eating a big piece of pie in your pjs or that are fast-paced page-turners, but this week I wanted to give you a couple of recommendations for two different reading moods (and a bonus category!). Maybe you're like me and are starting to feel a little claustrophobic on good ol' Earth in the year 2020 and you need to mentally escape to a different world for a little bit. Or maybe you can slowly feel your brain turning to mush as you push "Next Episode" and want to learn something new, about humanity or about the world, or want to challenge yourself to read one of those books you SparkNoted in sophomore English.
Without further ado, here are this week's book recs!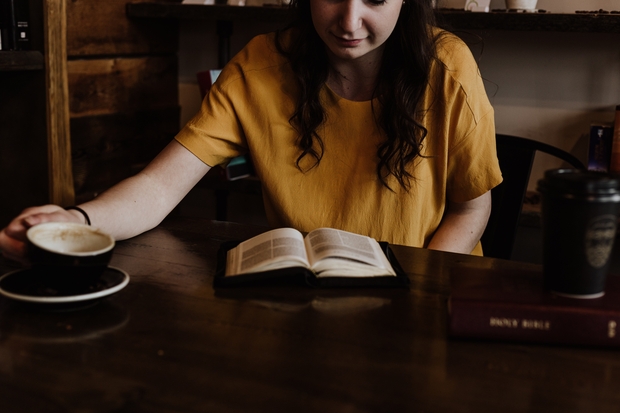 Books for when you wish you could just walk through a door to a different world for awhile 
The Ten Thousand Doors of January(Alix Harrow) – Okay, this one is actually about walking through doors into different worlds. I don't do fantasy, and I adored this. Push through the first 60 pages or so, and I promise it's an adventure worth the wait.
Circe (Madeline Miller) – Oh, this one is sultry and empowering and glorious. If you've ever had an interest in Greek mythology or just were forced to read The Odyssey for class one time, you'll want to read this one that shares Circe's (the woman who turns men into pigs if you aren't familiar) story from her perspective.
Still Life – Chief Inspector Armand Gamache #1 (Louise Penny) – This one takes place in our world but up in a tiny Canadian village that feels like a place all its own. It's the perfect amount of murder mystery and cozy friends having potlucks that will make you want to settle in with a cup of tea and a warm scone and read until the end. Also, there are at least 15 in the series, and, trust me, after reading the first one you'll have your next 14 books lined up.
Non-fiction books: Learn something new
Maybe You Should Talk to Someone (Lori Gottlieb) – Written by a therapist, this book reads as more of a narrative as she delves into the lives of her patients but also her as a patient seeing her own therapist. An excellent book exploring humanity. I'm reading it right now, and I frequently stop to highlight, to ponder how it applies to my own life, or to text someone a piece of wisdom from it.
Nothing to Envy: Ordinary Lives in North Korea (Barbara Demick) – A collection of stories of people who grew up or lived in North Korea. Insightful, informative, moving. These are stories you've probably never heard before. Will make you think twice the next time you hear mention of North Korea in the news.
Books that I promise are on required reading lists for a reason
Fahrenheit 451 (Ray Bradbury)
Pride and Prejudice (Jane Austen)
Lord of the Flies (William Golding)
Now grab your beverage of choice, a snack, and a blanket or a warm patch of sunshine and book-binge the heck out of one (or all) of these!