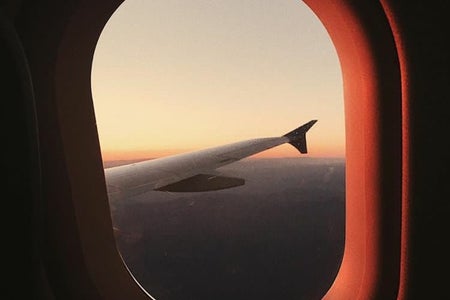 Tessa Pesicka / Her Campus
Travel Tips For Spring Break 2020
If you are traveling for this spring break, it will probably be quite different than what you might be used to. With the world on lock-down, that doesn't mean we should stop everything that we're doing but it's probably best to stay home if possible. If you do plan on traveling, I think we just need to be a bit more precautions than what we are used to. Here are a few traveling tips coming from someone currently sitting in an airport. 
Especially with the current situation, packing light will save you a lot of money especially if you have to end up booking an unexpected flight home if plans get cut short. Plus, airports are backed up and you can end up waiting way longer than normal if you check a bag.

A lot of towns/areas are putting curfews and capacity limits so you will have to be more flexible with your plans than usual. These precautions that governments are taking are necessary but you can probably expect your vacation to actually be relaxing. 

Not only are flights cheap but a lot of local businesses are offering deals on excursions or meals out. Do a little bit of research to save as much money as possible. This pandemic will bring some financial stress to a lot of families/individuals so it's best to save while you can. 

Be sure to not only wash your hands but also wash your clothes and bags often. Coronavirus can spread on other items/materials especially leather and metal.

5.

Wear Protective Materials

While at the airport or other busy locations, it would be smart to wear gloves if you ever come in contact with others or material objects. Masks are actually not that effective when it comes to this virus unless you are already sick. 
If you plan on traveling during the next few weeks, please be safe and stay updated with reliable sources as much as possible.