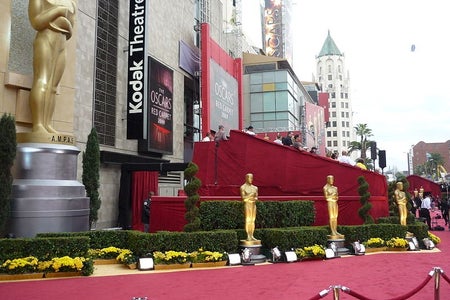 How To Attend Events You See On TV
One of the best perks of living in New York City is the endless opportunities to go to some really amazing events. Since living here, I have been to private screenings of movies, award shows, album release parties, free concerts, television tapings, and so much more. Plenty of tapings and events happen in numerous major cities, so here a list of resources to stay updated on what's coming and how to attend. 
1iota has become my best friend since moving to the city. I can thank them for getting the chance to go to the VMAs, see IT Chapter Two before it came out, and attend so many tapings for shows such as The Late Show with Jimmy Kimmel, The Tonight Show with Jimmy Fallon and Good Morning America. With my school schedule, I've missed crazy opportunities but I always check the website to see what's new and apply for anything that I can.

Sign up for your favorite magazine's newsletters because you never know what they might send! Sure, it may get a bit annoying sometimes but I have found RSVP links to attend some pretty fun events. Be sure to do some research to find outlets that are based near you. 

This one will take some research but look up your favorite artist's public relations label. You might be able to be added to any PR lists and will get updates on any new drops or possible events. A good tip would to search "____ press release" and the name of the agency should be listed at the bottom. 

This tip takes a lot more effort but would be well worth it if you meet the right people. Depending on what you're looking for, many large companies like Sony and Universal are implementing campus reps at many schools across the country. Their job is to promote the company and reach students inviting them to fun events and hand out merch. A good way to reach them is by joining school clubs that are related to the industry or searching X representative and your school. 
Hopefully, some of these tips help and you'll be going to some really fun events next semester!