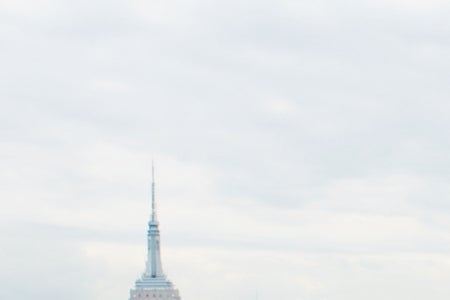 Anna Thetard / Her Campus
Gifts That You Can Get Yourself For Valentines Day
Valentine's Day has never been a significant day in my life. When I think of it, I remember writing out cards for my classmates or hand making a box to leave in my sixth-grade classroom (it was gumball machine themed and epic af). With nobody special in my life, I will be able to focus on myself and do a little self gift-giving.
A week ahead of time, I decided to do some research to prepare and compile a list of some of the best gifts to get myself for the most romantic holiday of the year. 
1.

New Makeup or Skin Care... My Suggestion: Blush

Since Kylie Jenner started her cosmetics line, I feel like I have grown to love a really flush and fresh makeup look centered around blush swiped across your cheeks. My go-to has been the same Nars blush that I have had for years in their signature Orgasm. This year I might branch out and treat myself to something new such as Patrick Ta's new blush that you can find at Sephora. In case you don't know, Patrick is the makeup artist behind the star such as Gigi Hadid who semi-recently started his own makeup line. 

 

Journaling has been one of my favorite activities to do in my free time. Being able to look back on my accomplishments and fun memories in a physical sense is something that I can cherish. Since 2020, I feel like quite a few of my favorite YouTubers such as Claudia Sulewski and Margot Lee have been making more videos about their journaling habits (if only I had enough patience to start a buju) that I am FORCED to buy a new journal to treat myself. 

Here is a link to a journal by Papier which I found because this is the brand that Claudia uses.  

Typically, I shop only second hand. Being able to wear unique pieces that I know nobody at my school has is something that I value. Plus, it is a sustainable way to shop for the environment. That being said, it is nice to find something that is new at a reasonable price. Some of my favorite shops include Whitefox Boutique, Princess Polly and Aritzia.

4.

Go Out To Eat... Brunch Maybe?

Living in New York City is expensive as hell so usually, I try to make meals at home or use my meal plan at school. I try to limit myself to one meal out a week but this definitely calls for a nice meal out. I can guarantee brunch prices are going to skyrocket over this upcoming weekend; however, brunch is just really fun. My weekly budget can suffer a bit by going out to celebrate with my friends.   

Like most Gen Zs and millennials, I value experiences over most material things. Booking a weekend trip will make me more excited about what's to come so I am more motivated in my day-to-day life. I love traveling and adventure so this will be something to look forward to. Realistically, I will be traveling somewhere not too far away but you can always find a hidden gem in any city. Be sure to do your research and track flights so you are notified when prices drop!
While I only provided five ideas for you, I think that most of these are quite reasonable and attainable. Throw in a face mask and you'll truly have it all. With all of these ideas, you can make it as cheap or expensive as you want to allow you to finish this Valentine's Day feeling pampered and loved.