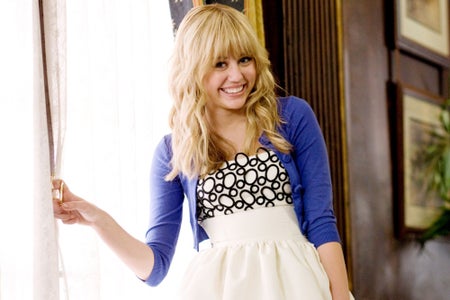 The Disney Channel It-Girls of the 2000s
Out of all the lovely ladies discussed in this article Hilary Duff was the first to enter the Disney Channel television universe. Lizzie McGuire aired on January 12th, 2001, and for two seasons, Hilary Duff played the titular character. She went on to play lead roles in The Lizzie McGuire Movie, Cadet Kelly, and A Cinderella Story. Now, she is a mother of 2 while making television appearances and still acting. There are also rumors about a reboot of Lizzie McGuire. 

Raven-Symone is the other major actress on Disney Channel in the early 2000s. Her first appearance on Disney Channel was in 1999 as Nebula Wade in Zenon: Girl of the 21st Century. Although that was before Lizzie McGuire, I don't consider it one of Raven's defining roles in her career at Disney. Raven had her big break in 2003 with the premiere of That's So Raven and later on with the Cheetah Girls. She is now on the reboot Raven's Home as well as an executive producer. She is also a co-host on the View where she expresses her beliefs and political opinions as a black, gay woman.

2.

The Alternative It-Girls

Selena Gomez was edgier with her blue hair at the 2007 Teen Vogue Party. She played Alex Russo on Wizards of Waverly Place. Alex Russo's style had more layers and funky patterns. She was also more sarcastic and arguably one of the funniest characters in a Disney Channel Original Series. During Wizards of Waverly Place's four seasons and two television movies, Selena kept herself busy recording with Selena Gomez and The Scene, booking more movies, and appearing in other Disney Channel series. She is still acting and making music while also launching a beauty brand called Rare, named after her latest album. 

During her time at Disney, Demi Lovato played characters that weren't like the ideal "it girl". Her characters were cringy and awkward or were an outcast in some way. She had a quirky personality and sense of style compared to Selena and Miley. Demi was also in Princess  Protection Program together with Selena Gomez. She went on to have one of the most successful singing careers of all the women on this list. After she struggled with bullying, mental illness, and drug addiction, she has become an activist and philanthropist for many different organizations.  

Miley Cyrus as glam pop star Hannah Montana is the epitome of "it girl." She was the whole package: great vocals, catchy songs, and. She was everywhere on Disney Channel and beyond. She had a movie on the big screen, tours, and chart-topping songs. Hannah Montana was who every little girl wanted to be, a small-town girl making it big in Hollywood. At one point in our lives, we all wish to become rich and famous, and Hannah Montana did that while also being a normal girl and escaping the elite lifestyle of her career. Miley may not associate with  Disney anymore, but she will be remembered as Disney's it-girl of our childhood.  

Vanessa Hudgens could have been it girl, but High School Musical was bigger than her role. It was not just the Gabriella Montez movie. All of the characters had an impact on the show. After the triology, Vanessa Hudgens did not have a rememberable acting resume.

Ashley Tisdale got her start as Maddie on Suite Life of Zack and Cody. She then went on to play the iconic villian in the High School Musical trilogy. Although her portrayal as Sharpay was iconic, she was never given a feature character role until Sharpay's Fabulous Adventure. She also voiced Candace on Phineas and Ferb and the corresponding movies.

Before her main as Teddy in Good Luck Charlie, Bridgit Mendler played Juliet, a recurring character, on Wizards of Waverly Place. Although Good Luck Charlie and Lemonade Mouth were very successful, Bridgit and the roles she played did not have the same impact as Miley or  Demi. Good Luck Charlie focused on the entire Duncan family, and Lemonade Mouth was about the entire band.  

If Tia and Tamera or Aly and AJ were combined into one person, maybe their success would make them eligible to be the ultimate Disney Channel it girl. However, their fame as sisters is what made them the stars they were. Who knows what they would have been without the other  by their side.