Review: Post Malone's Hollywood's Bleeding
As you may know, Post Malone just dropped his third album, Hollywood's Bleeding, and i'm here for it. 
When comparing this new album with Post's past works, we can definitely tell that he is taking on a more "pop-like" sound that can most frequently be heard on your top 40 radio station. However, there are still some good sounds that I think are worth talking about. 
Circles, the 6th track on the album, gives me an upbeat, Rex Orange County feel, and I absolutely love it. It's catchy and an awesome song to listen to in the car with the windows down. 
Of course we all know Sunflower feat. Swae Lee which was featured in the new animated Spider-man: Into the Spiderverse movie (awesome movie btw). I have to admit that it has been overplayed.. But you best believe that I still sing along to it every time it comes on. 
Hollywood's Bleeding is another awesome track that features Post's classic vocals along with a darker vibe than some of his songs. It was written about the toxicities of Hollywood living which are both chilling and accurate. 
Take What You Want is definitely a wild card song that I did not expect from Post. It has an old rock sound… and Ozzy freakin' Osbourne? I definitely did not expect that.. But the sound is good and I am kinda here for it?! At first glance, it's a weird combo between Post, Travis Scott, and Osbourne, but worth a listen. 
On the Road feat Meek Mill and Lil Baby reminds me of classic, Stoney Post Malone and I love it. It is perfect for a pregame playlist when hanging out with friends. It's catchy and similar to his past hit, Rockstar.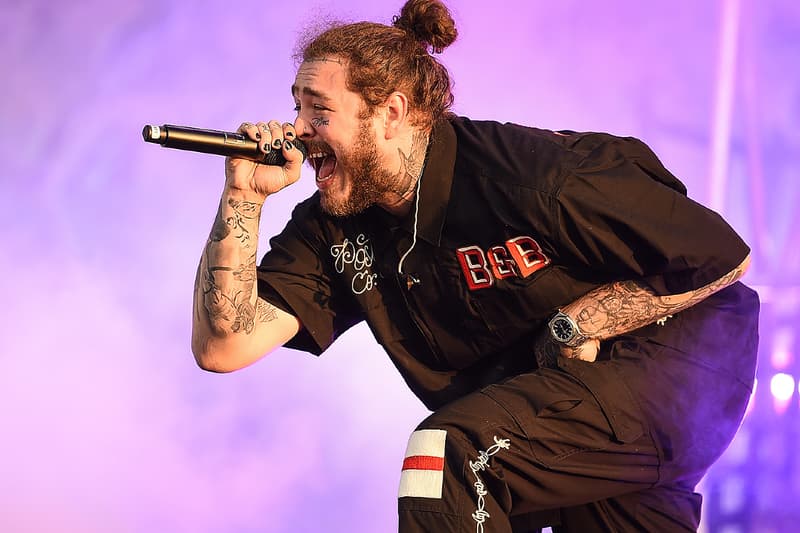 Overall, I liked Post's new album. It is similar to is usual sound with a few surprises here and there, but it's mostly on-brand to Post Malone. There are songs on thus album that I will be adding to my Fall 2019 playlist and I would definitely recommend this to my music lovers !