What an Almost Hookup Taught Me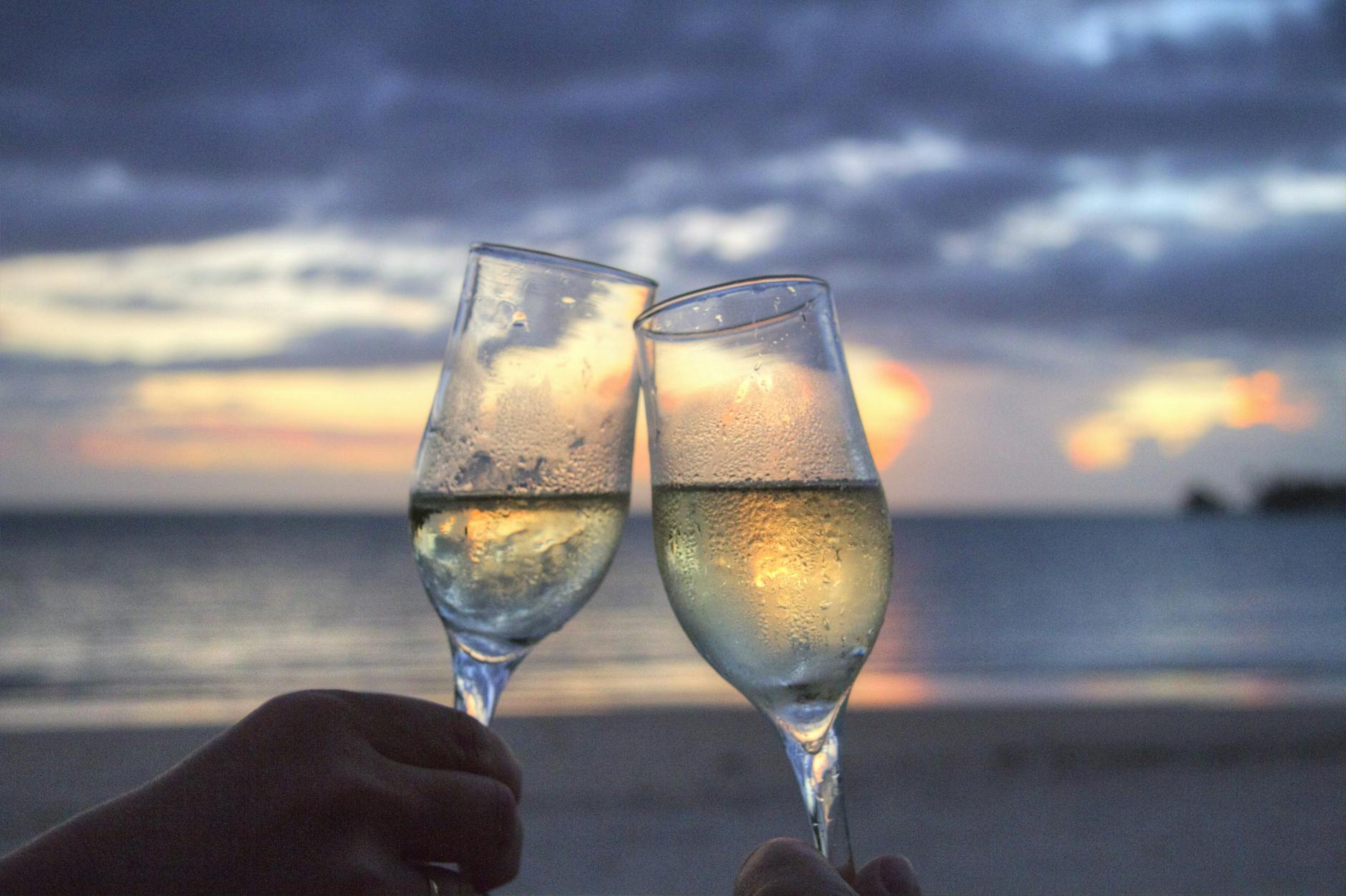 Before my study abroad trip, I was dealing with a break up I had months prior. The initial blow of being dumped had ceased, but the lingering feelings stayed with me. I was left feeling hollow, brokenhearted and was questioning my self-worth. Not to mention I had a writing intensive semester that was so hectic and added to my emotional stress. That mix was a recipe for a very sad Theresa. Despite all the negativity that I created for myself, I was motivating myself with thoughts of Belize.
"Just think Theresa, once the semester is finished, you'll be traveling to Belize," I told myself. "You'll meet new people, experience new things, and make lasting memories."  
Well, past me was definitely blessed with foresight, because good things did come.
My stay in Belize lasted for only six weeks, so I had to make every day count. During my last full weekend of Belize, I made it my priority to go with a few of my internship friends to an island off the coast called Caye Caulker. We had been there before a couple weeks prior with a whole group and had a great time. We went to the local club on the island, hung out at one of the beaches, and befriended some backpackers that were staying at the same hostel we were. To experience those same good vibes again after working at my internship a little bit longer deserved a well needed vacation.
My friend Ariana and I planned to be adventurous and went snorkeling. I had done so many other activities while I was in Belize that I had to top it off with doing what I was set to do from the start. Now if there's one plug I can do for Belizean tourism its that if you're there, you have to snorkel. Belize is a naturally beautiful country that has hidden treasures everywhere. For the snorkeling trip, it was a group tour and we had several stops along the way. We made it a priority  to go along the coastline where the Mesoamerican Great Barrier Reef was. All of the crew were the perfect balance of professional and fun. They made sure everyone had a good time and was safe, which was incredibly important to me. The breathing tube took some time for me to adjust to but I managed to get the hang of it toward the end.
After being exhausted because we were snorkeling for almost five hours, the crew on the ship started to talk to all of the people on the tour one on one. To pass the time and to get people in a talking mood, the crew supplied us all with rum punch. It was going to be an hour before we were going to head back to shore and I had the mindset of taking advantage of  all the free alcohol so I wouldn't have to pay for more later.
At this point I noticed the chef was paying special attention to me more than anyone else. Me, being the painfully insecure person that I am, didn't realize he was flirting with me. I just thought he was making conversation to pass the time before the ship had to be docked. He said after he and his crew finished cleaning up the boat, he'd come back and hang with me some more. I didn't think he'd own up to his word so I nonchalantly agreed. I wasn't losing anything if he doesn't show.
Fast forward an hour later and my sunburn had officially kicked in as well as the free alcohol I consumed. I knocked out for an hour only to wake up to see him pull up to the port by the beach. I was genuinely surprised to see that he came back and I was pretty excited to see what more could happen. Ultimately, it was a very chill experience. We ended up talking for hours and he bought me more drinks.
I felt like at some point he would just leave after noticing my skin radiating from my burns or that he may not find me as attractive as he once did. I was just waiting for him to give himself an out and I was ready to accept that the moment would be over. Instead he wanted to still hang out and go dancing at the local club. Every part of me was like, "Go Theresa! Be reckless. Make this potential mistake and just live in the moment. Don't let this pass by you!" In the end, I declined because I was already pretty drunk and didn't want to risk anything bad happening to me. We hugged and parted ways.
In the end, this "almost" moment made me realize I'm in a new phase in my life and not a bad one, either. It's the fun carefree single life I've always feared I couldn't do. I didn't think I'd be charming enough to hold someone's attention. I didn't expect someone to approach me all because they thought my smile was great. This particular moment helped me see that despite all the metaphorical darkness I put myself in, there's always a ray of light waiting to break through. You just have to see the opening and go straight for it.