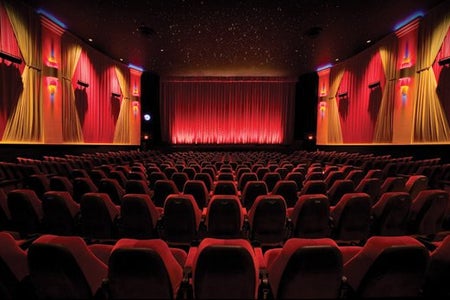 Performance Review: Joe Iconis and Family
Since the pandemic began, live performances have ceased. Fans and performers alike have had to figure out ways to remember what it was like to be in the room during a production, but it has never been the same. Recently while I was scrolling through Twitter, I found out one of my favorite Broadway composers, Joe Iconis, would be performing at Adelphi University. Luckily enough, fans were able to buy a livestream ticket for about $20, which gave you access to the performance and a recording of the performance for 48 hours prior. I hopped on the opportunity, as I have not seen this group of performers together in over a year, and hearing the music played "live" is always a different experience than listening to it pre-recorded and professionally mixed.
I can readily admit that I'm biased, and I will absolutely be hyping up the Joe Iconis and Family show I watched. I love all of Iconis' music and always have. I can't say that the music was the only reason I tuned in, though; the actual lineup performers got me incredibly excited as well. While Iconis played piano, performers Lauren Marcus, Badia Farha, Lorinda Lisitza, Jason "Sweettooth" Williams, and Will Roland rounded out the Family. Even watching through a screen, you could tell that everyone on stage was having a fantastic time, and there was love between every performer. Watching everybody get to perform again after over a year of not being able to was so lovely, even if I wasn't there to watch the interactions in person. 
As much as I dislike admitting it, I do have to say that everyone on stage seemed to have incredible amounts of energy that can presumably be attributed to the fact that they took a "break" from performing for over a year. Everyone's voices sounded so strong, and the amount of energy coming through my screen got me excited. I loved seeing these people who clearly have so much love for theatre and singing get together and have a fun time, and allowing so many people the opportunity to see it, even if they were at home (or, in my case, at college across the state).
One last thing I enjoyed about this Joe Iconis and Family performance was how accessible it was. Not everyone is able to get to a theatre in New York to see these individuals perform live, so it was really nice to be able to see them via livestream. My only complaint accessibility-wise is that the stream wasn't captioned, so for individuals who are hard of hearing, it may have been more difficult to enjoy.
Overall, I was really excited to be able to watch a performance with some of my favorite singers after almost a year of just watching old Youtube clips. Being able to hear some of my favorite songs, with some new ones thrown in, had me bouncing on my bed and smiling so wide my cheeks hurt. I cannot wait for the day when I can go and see a Joe Iconis and Family performance in person again; for now, I'm glad I was able to experience the livestream of his music, and I hope he and the Family are able to continue doing smaller scale performances until things are relatively better.