Our Valentine's Day Plans
Kailey
VDay 2020 is full of brunch for me.  My man and I are going to dinner at a little diner we've been meaning to try.  They have all day breakfast and cinnamon roll pancakes.. UGH so excited. Then, we're gonna have a movie/wine night in.  And over the weekend I'm going to a Galentine's day brunch. <3
Jess
Valentine's Day has always been an enjoyable event for me, and it's even more enjoyable when you get to spend the entire weekend doing romantic things with your long distance boyfriend! I'm getting on a bus to SUNY Oneonta Friday morning and will hopefully arrive by 4pm. Our plans on Friday include eating a ton of chocolate and making fun of cheesy romantic movies on Netflix all night long, and watching two of the newest episodes of season 7 of Brooklyn-99. Then Saturday we're most likely going to catch a movie on campus and go out to dinner that night. Then Sunday my bus leaves at 1:00 and I'll cry :(
Erin
My Valentine's Day will be full of self love because I do not have a boyfriend! I'll hangout with my friends, most likely get lunch or late night together. But the weekend will include taking photos for the women's hockey team on their senior day. The next day will be Galentine's day brunch!! <3 :)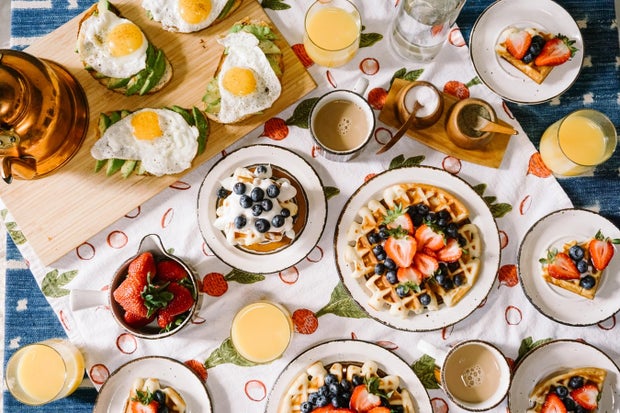 Unsplash
Shannon
My Valentine's Day plans will be going to a drag show! Queens for a Cause, a local drag group that raises money for different charities by putting on a drag show once every month for people 21+. This month's drag show, "Love is in the Hair" is benefitting the food bank of CNY. It's a great show with a wide array of unique queens and kings and is for a great cause. I've been to many different shows before and I've had a blast! This time I'll be going with Tori, Jordyn, and Maria Elena too, so it'll be even better. Sort of a pre-Galentine's Day. Of course, I'll also be spending Valentine's with my best valentine, my dog, Nugget!
Tori
My Valentine's Day is similar to Shannon's because she has convinced me to do the right thing and go to the Queens for a Cause drag show and I'm very excited about that. Other than that, my family lives nearby and I would like to make an appearance there to possibly give chocolate if I remember to buy it or to just hang out for a little bit. I don't have a significant other so I feel like Valentine's Day is a good time to appreciate the family and friends in your life who love you instead. I'll probably also spend a good chunk of time cuddling my cat, eating chocolate, and crying over movies.
Helena
This weekend my girlfriend and I are going to get Thai food, which is our favorite that we haven't had in a while. Then we are going lingerie shopping and picking clothes out for each other! You know, what we want to see the other person in. We tend to do this with different stores every once in a while, pick outfits for each other. We are then coming home, watching a rom-com and drinking wine with some ice cream and just spending time together. We both have Polaroid printers, so we will probably do a little photoshoot and take pictures together and of each other to keep in our wallets. Saturday and Sunday we are going to brunch with my friends, different groups on each day, and the rest of the time will hopefully be spent laying in bed, watching movies and eating junk food. Just spending time together is really the hottest commodity, since we live an hour away from each other. I am so excited to spend 3 days with her, no matter what we are doing. 
Maria Elena
This valentine's I'll be going to support the organization Queens for a Cause, and going to a drag show! I am one of the dressers for the drag queens, so much of the show will be me helping them in and out of their outfits as well as taking photos. Once the drag show is over, my friends and I are having a valentines party with homemade desserts!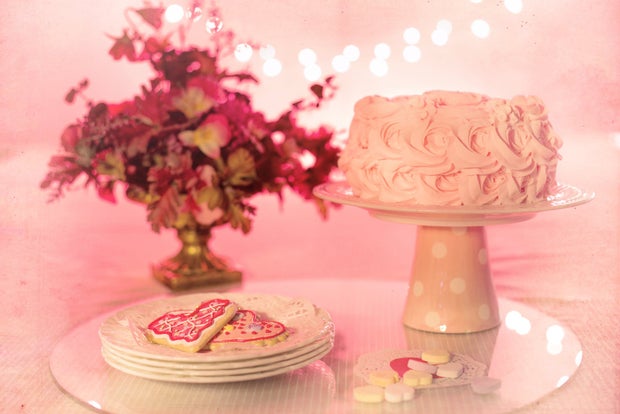 Photo by Jill Wellington from Pexels
Emma Gero
Valentine's Day has always been a day that I celebrate with my girls and some of my best guy friends, avoiding the romance wafting through the air. For this Valentine's Day, I will be driving back home to Syracuse to meet up with my two best friends, Gabby and Sarah, and two of my favorite dudes, Ian and Anthony. The plan is to just relax, debrief from college, and catch up with belly-aching laughs. Knowing we can do anything and have fun, we'll probably just end up driving around the backroads of our hometown listening to good tunes blaring through aux, hopefully some Juice World and Mac Miller. Then, we'll probably find ourselves watching a funny movie and stuffing our faces with snacks. Sounds like the perfect Valentine's Day in my book, my best friends and good times. 
Ajsa Mehmedovic
I hate Valentine's day, there I said it. My hatred for Valentine's day is not because of the stereotype of being a lonely single lady, it's because it always felt so forced and more of a day of consumerism. This year will be my first year actually having a Valentine and some sort of plans, which are cute but also doesn't instantly make me a big sap for the holiday. This year, my boyfriend and I will be going to a korean restaurant in Syracuse and probably having some other stops in the city. We chose to do Valentine's day small since we just bought tickets to a Lummineers concert in Canada in March. No matter what anyone does on this day, I think it should be a big day of love (or self love) rather than a day of spending.