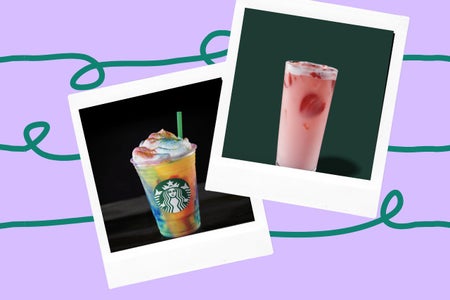 My Favorite Drinks from Starbucks
During these first weeks of the semester I've been drinking a lot of Starbucks so I am going to tell you about my favorite drinks.
Strawberry acai refresher w/ lemonade
I love all the refreshers from Starbucks. Whenever I go to Starbucks I will most likely get a refresher. The strawberry acai refresher is my favorite one, and it is a classic. But you have to get the refresher with lemonade. It just makes it so much better, trust me. 
The dragon drink
The dragon drink is the dragon fruit refresher with coconut milk. I get this drink when I just need something different to get on with my day. 
Iced caramel macchiato
The iced caramel macchiato is my favorite coffee drink from Starbucks. I am not a big fan of hot coffee, so I always get iced coffee, and this one is my favorite.
Vanilla bean frappuccino
I like to get a vanilla bean frappuccino when I need something sweet. It's basically a fancy milkshake.