Five Hair Tips From Someone Who Absolutely Loves Their Hair
One of the things I have prided myself on all my life has been my hair. As an adult, I often get told by hairdressers or people in general how much they love my hair. As a little girl, I had some of the curliest (and thickest) hair of anyone I knew. Those curls over the years have fluctuated in how curly they are or aren't, but through any change, I have always tried to maintain shiny, luscious, and most of all healthy hair. As anyone with curly hair will tell you, the process of keeping our hair looking good is a little more than those with straight hair. However, over the years I have amassed a wide range of tips on hair care that will apply to all hair types. I figured since I keep getting asked about how I keep my hair looking the way I do, I should just compile all of these tips and make a guide about it! So, if you'd like to have hair like mine, read on.
Tip 1: Identify your hair type.
Identifying your hair type is important because it determines what you need to do to best care for that type. There are four basic types: straight, wavy, curly, and kinky (also known as coiled). If you're like me, your hair might differ depending on the day, where some you have wavy and others you have curly. It's okay if your hair goes in between two different types -- all it means is that products/treatments meant for one of those two hair types will still work for you. It also means that you can choose which you like better to cultivate if you're looking for a specific style. The only thing you need to do to identify which is yours is to look at it! 
From there, it is important to identify another part of your hair type: thick or thin? You'll be able to tell this simply by running your hands through your hair and feeling how full it is between your fingers. Thin hair will, obviously, be lighter, while thicker hair will have more weight to it. In order to understand how much product you'll need to use on your hair, you need to know what your hair will take. If you put too much on thin hair, for example, it'll feel greasy and heavy and be unworkable. If you put too little on thick hair, it won't have any effect at all, and again, be unworkable. 
Tip 2: Identify your needs.
Now that we've figured out your hair type and thickness, what are you looking to get out of your hair care routine? Do you feel your hair is too dull, dry, greasy? Do you need to maintain a certain color or dye? Or would you like it to be longer, less frizzy, curlier, straighter, etc.? Knowing what you'd like out of the product you'll be using is key. While if you're okay with how your hair looks right now, then any old shampoo & conditioner will work, but if you're looking for more, you need to know what that "more" is. Every product sold out there is formulated to do something different, so you wouldn't buy a shampoo for colored hair when you want to calm down frizziness instead. 
Identifying needs also means looking at things like brushes and hot irons/blowdryers. What type of brush you need depends on your hair type both dry and wet (yes, there are brushes you should use after getting out of the shower versus when it's dry!) and the wide array of straighteners, curlers, and blowdryers today is truly astounding in how they can style hair. If you are someone who likes to straighten or curl your hair, this is an important decision to make. 
Tip 3: Research!
Once you've figured out your hair type and thickness and what you want out of this, you now have a plethora of options in looking for products that are formulated for you. Nothing is better than getting something and just trying it out and seeing if it works, but we don't all have the luxury of money & time that takes. Instead, I've helped you start out by compiling a list of brands with good products for all hair types. In another tip I'll talk about what hair products I think are a must for ANY hair type that I use myself.
Good brands to check out:
CHI

Shea Moisture

Queen Helene's

LUSH

Matrix

Batiste

Redken

TREseme

Conair

Dove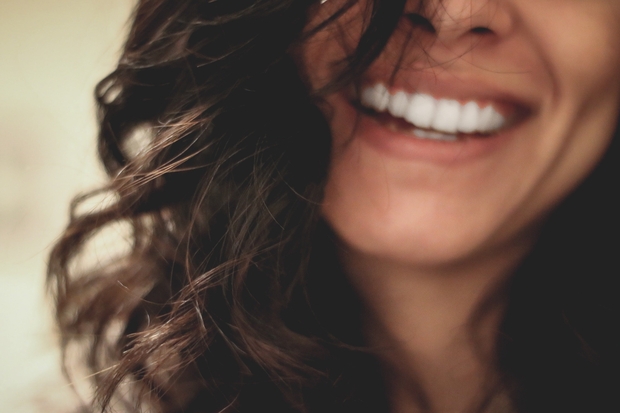 Simply search for your hair type and what you want (so like "thin hair shiny CHI") and something should come up on that company's website or Amazon, etc. Make sure the places you buy from have return policies as well. Even if a product seems like it would work well for you, all of our hair & bodies have different chemistry that interacts differently with other chemicals in products. Being able to return the product and get your money back (or store credit, which works great in a place like LUSH) when you're still looking for that kickass routine to boost your hair game is really important. 
I'll also say this probably won't be cheap. While you can still take care of your hair on a budget, you may have to save for some things like hot iron spray, dry shampoo, curling serum, etc. If you need to do this on a budget, get the necessities (shampoo/conditioner and a dry-hair product of your choice) and make a list of the other things you'd like to save for at another date. Also remember, some products may be expensive, but that cost will be spread out over a period of months that you use it as it may take a while for you to go through a whole bottle. It's all about your personal needs!
Tip 4: Get your hair cut every six months and talk to your hairdresser about your concerns.
The person who can best evaluate your hair if you feel as though you can't adequately identify what you need or your hair type is your hairdresser. They went through cosmetology school for a reason and have learned things about hair type and structure that enable them to help clients like you. This is why not just going to any old salon and instead having a go-to hairdresser is important! They will have worked with your hair before, know the way you like it cut, and what products are working best for their clients right now. They're people too and want to see your hair living it's best life! Just talk to them and tell them about your concerns and note what they say and see what they recommend. 
Also, get your hair cut every six months. I love length too, but even getting the dead ends off the bottom will help your hair to keep growing healthier and healthier. If you truly can't afford to go every six months, go once a year at the least.
Tip 5: My own routine.
Well, now I'm going to tell you how exactly I do my hair and keep it healthy! So much of this article is really abstract and tailored to finding out your own style, but if you'd like to steal some tips from me, that's perfectly fine too!
Basic maintenance: 
Shampoo and Conditioner: CHI Keratin. Keratin is a chemical our body naturally produces that helps our skin, hair, and nails stay healthy. I chose Keratin specifically because it helps boost my curls while keeping my hair still light and smooth. Keratin is great for hair that needs, in general, life. 
Out of the shower: CHI Silk Infusion and BCL Intense Hydration. I put a dime size amount of the CHI and a spritz of BCL in my hand, rub them together, and then run it through my still wet hair before using a wide-toothed comb to comb it through. This helps keep my hair shiny, bouncy, and also maintains my frizz. If you are looking to repair damaged hair, these two products are a must. Both of these work for all hair types. 
For girls with curly hair, ALWAYS use a wide-toothed comb for combing your hair out of the shower. Brushes of any kind will damage and split your strands if you use them on your wet hair out of the shower, not to mention promote frizziness and damage your curls. 
I let my hair air dry from them. Some people prefer to wrap theirs or put in curls, I've done these before and there's not much difference other than style when it really comes down to it. However, letting your hair air dry out of the shower is really important for keeping it healthy. If you're in a hurry, the blowdryer is fine, but blasting heat onto your wet hair is going to damage it, no way around it. The Silk Infusion will help protect from some of this, but I recommend against it if you can help it. 
For styling:
Get yourself two types of flat irons, if possible: one wide one (like this) and a thin one with rounded sides (like this). For using bigger pieces of hair, the wider one will be helpful, while the thinner one works for smaller pieces along with curling hair (yes, you can curl hair with a straightener! Look up some YouTube videos for how to do this technique) with the rounded sides. The best type of ANY hot iron (curlers, flat, etc) will be ceramic. TJMaxx has some great options.
I would also recommend different types of curling irons in different widths. The packages will tell you the widths, but I would recommend getting the second to largest size and the third to smallest size as a good starting point. This will give you good range and allow for touch ups when your hair (inevitably) starts to fall. 
If you're going to be styling your hair with hot irons, you'll also need products to protect & maintain your hair as you use them. I use CHI Flat Iron Guard spray and BIGSEXYHAIR hairspray, both like the bottle directs. Some people like using things like mousse or gel, however, I never found those particularly useful. If they work better than spray for you, though, go for it! I also recommend spraying in a well-ventilated area and one where hairspray getting on something won't be hard to clean off. 
All in all, while this is my routine, you have to do what is right for you. If the products on this list don't work for you or you feel you want something different, then go for it! If you develop a routine that you think is better or works better, then that's amazing! This is a routine I also built for myself from the advice of my hairdresser, googling, and a lot of trial and error. It will take some time for you to begin noticing changes in your hair as it adjusts and grows, but that's all a part of life. Good luck!