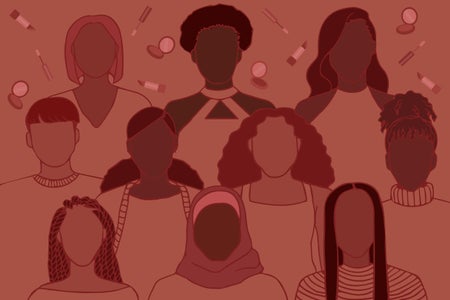 Adebusola Abujade / Her Campus Media
Support Local Black Owned Businesses !!
Happy Black History Month!
I wanted to highlight some of Oklahoma very own local Black owned businesses! However, I want to state how important it is to support these businesses more than just in February, it's important to promote Black businesses and Black success year-round.
Without further ado here are some great businesses to check out on trips to Tulsa, OKC, and across Oklahoma!
Billy Goat Ice Cream D BBQ's

Big Daddy's

Carey-Out Smokehouse & Catering

Evelyn's Soul Food

Leon's Smoke Shack

Manhattan of Brookside

Monty's BBQ & Chicken

Oklahoma Style BBQ

Paradise Donuts & Java Dave's Coffee

Reba Dale'sRubicon's

Sponzs Catering

Stutts House of Barbecue

Sweet Lisa's

Virgil Café

Wanda J's Next Generation Restaurant

A Family Affair Restaurant           

Aja Bleu Café    

Butter n' Love   

C'est Si Bon        

Eye Candi Cupcakes       

Florence's          

Kinfolk Farmer's Market

Kita's Desserts 

Mama E's Wings & Waffles         

Margarita Mamas           

Memphis Magic BBQ     

Off the Hook Seafood & More South       

Osteria

POPPIN CHEESECAKES L.L.C        

Shonda's Sweets             

Sicily's Sweet Treats      

Sweet Linda's Cafe         

Sweet's Café

Danica Lee Photography

G-Phi Photography

Just 4 You Photography

Lasting Impressions Tulsa

So Focus Photography

Trinitee Photography

Versatile Photography

3.

Organization or Non-Profit

A Pocket Full of Hope

Black Wall Street Chamber of Commerce

Black Women Business Owners of Tulsa

SOY Foundation

Speaks 4 You, Inc.

Supporters of Families with Sickle Cell Disease

The Black Wall Street Chamber of Commerce

The Living Legacy Foundation

The Terrance Crutcher Foundation

WHOW Organization

Oklahoma Black Museum & Performing Arts 

Stop The Violence Inc.

Caring Hearts Professional Consulting Services, LLC

Levenia Carey

Love & Kare Treatment Services

Premadonna Braddick

Raindrops Counseling Services

aNAILized by Anti

Beyond Skin Deep

Body Solutions

Epic Nails

ExpoStyles Hair Magazine

Glammed by Chiku

Katori J Beauty Bay

Kimmyscents, LLC

Legacy Hair Company

Little Afrika Market

Make up By La Toi

Mandy Beauty Supply

N&T Beauty Supply

Pure Romance

SaaJee Wigs Boutique

Texture Natural Beauty Supply

Xclusiv Body suit Health & Holistic

Back to My Roots

Bizy Kicks

Black Lit: Books, Art and Culture

Boley One Custom Tees

Britney S. Smith Collection

Diva's Devine

Double Scoop Boutique

Elegance by Dezign

Fashion Forward Styling

For My Ego Boutique

Inspirations of Love by Jaleesa

Jobim Clothing

JoppaWay Boutique

KnottedBowTies

Liquor box

Love Me Curved Lingerie

Mo's Closet

Pamperedchef.com Chef by RozlynPhone

Addies Thrift Store

Doterra Essential Oil

Glam StopNShop

Because I'm A Nurse

Shardae's Closet

Shoe Heaven Closets

The New Black Wall Street

Vizionaries Clothing

X Nihilo Clothing Brand

Muse Art Tattoo Co

Stay True Tattoo
Let me and the rest of HerCampus know when you check out any of these businesses and tag us on social media!
Soon I am going to be writing an article over Black owned businesses that are ran by Oklahoma State students! If you happen to be a Black business owner and want to be featured on here, please reach out to me and I will get your business added to the list!