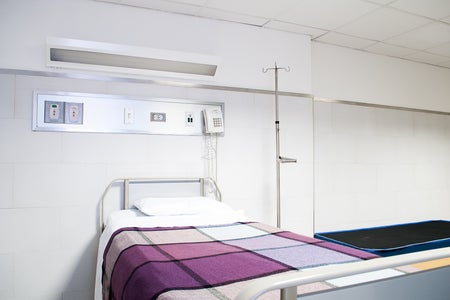 On the Chrissy Teigen Discourse
Earlier this summer, Chrissy Teigen shared the news that she and husband, John Legend, were pregnant with their third child. After struggling to get pregnant, the couple underwent IVF treatments for both of their children. But this time was different: Teigen had gotten pregnant naturally.
https://twitter.com/chrissyteigen/status/1294492679510855680
Recently, Chrissy was admitted to the hospital for pregnancy complications and shared the heart-breaking news that she had lost her baby.
https://twitter.com/chrissyteigen/status/1311517048858574848
And the comments being left were disgusting. Many people were saying she deserved the loss for her political views and outspokenness on a woman's bodily autonomy. The fact that so many people would go out of their way to say these cruel things to a woman in mourning left me fuming. The argument of when life begins and if it starts at the time of conception was being frequently brought up. I read one comment asking why she would be upset if it was just a clump of cells, but roughly halfway through her pregnancy, Chrissy was at a stage where the fetus would be potentially viable and abortion would not be legally performed in most cases. While women's rights are even more important right now following the passing of RBG and the nomination of Amy Coney Barrett to replace her position, the important factor some people are not considering is the expectation. Although I do not have any personal experience and I can't speak for every woman, women get abortions if they know they are not going to be able to take care of and provide for a child which is still an incredibly hard and emotional decision to make. For Teigen, they were prepared and excited to have another child. A large part of their loss will not just be the physical loss, but the emotional loss of the life I'm sure she had begun to imagine for their growing family.
Another issue many people had with Chrissy's post was questioning why she would even be taking pictures and sharing this news on Twitter. In my opinion, however, sharing her loss was an incredibly brave and important thing to do. With social media, it is so easy to only share the highlights and the best things that are happening in your life. As a celebrity, Teigen's life is open to the public at all times. We've seen more and more lately - think about Kobe Bryant's death - about news being broken before the full story is known. Eventually, we would have found out something happened one way or another. By sharing what happened on Twitter, Chrissy is able to take control of what is happening rather than let gossip sites create extra drama. It also serves as a reminder that bad things can happen to anyone and celebrities are not immune. Over the past couple of years, I've noticed a growing number of influencers sharing their struggles to get and keep pregnancies. Teigen, along with these other influencers, are helping to normalize and open the conversation about infertility, miscarriages, and stillborns. When up to 1 in 5 pregnancies end in miscarriage and 1 out of 160 babies are stillborn, so many women are affected and starting the conversation means these women don't have to go through it alone.
In the end, my heart and deepest condolences go out to Chrissy Teigen, John Legend, and their entire family, but I'm also in awe and extremely grateful for Chrissy's willingness to be open and vulnerable in this dark time.