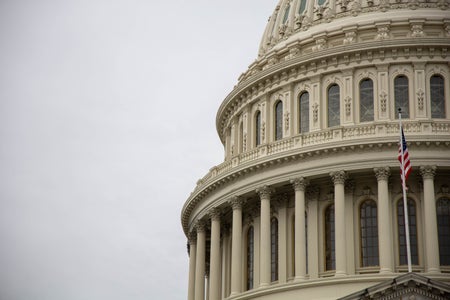 Bills to Pay Attention to in the Oklahoma State Legislature!
This election season has everyone on high alert for national politics and policies, but let's not forget that the Oklahoma legislature is in session right now too! The Oklahoma legislature is now far enough along that no more bills can be heard in committee, and now, our voices matter even more. Each bill that is still alive has the possibility of seeing the House or Senate floor, and your Representative or Senator may have the opportunity to vote on them. This means that if there are pieces of legislation that you are passionate about or genuinely want to be passed or killed, now is the time to call your district's legislators. I've compiled a list of a few bills that I believe may be of interest to us as college students, women, and constituents that you may want to keep your eye out for on the capitol floor.
Staying informed on Oklahoma politics is an important task that not many take the time to do. However, laws made on the state and local level affect us just as, if not more, directly than laws made at the national level. I urge you to remain conscious of the bills circulating the Oklahoma State Capitol while legislature is in session each year and to contact your representatives and senators about issues you are passionate about. You are their constituents, and they serve YOU!
To find who your legislators are and how to contact them, follow this link!