Top 10 Best Costume Ideas For This Halloween Season
It's that time of year again! Time for cold weather, warm sweaters, and everything pumpkin. Along with that, it's time to pick the best costume for gathering loads of candy, getting the best Instagram post, and turning heads. Want to know what will be popular this year? Here are some of the top costume ideas for this 2018 Halloween season:
1. Lara Jean Covey from To All The Boys I've Loved Before
Costumes drawn from pop culture are always a favorite for Halloween, so why not dress as the protagonist from everyone's new favorite rom-com? Just like Lara Jean herself, to recreate her look will be simple. Head to the store or online and grab a sweater, patterned skirt, and tights combo. For an added touch, grab a favorite scrunchie and write up some letters and hope that you find your own Peter Kavinsky!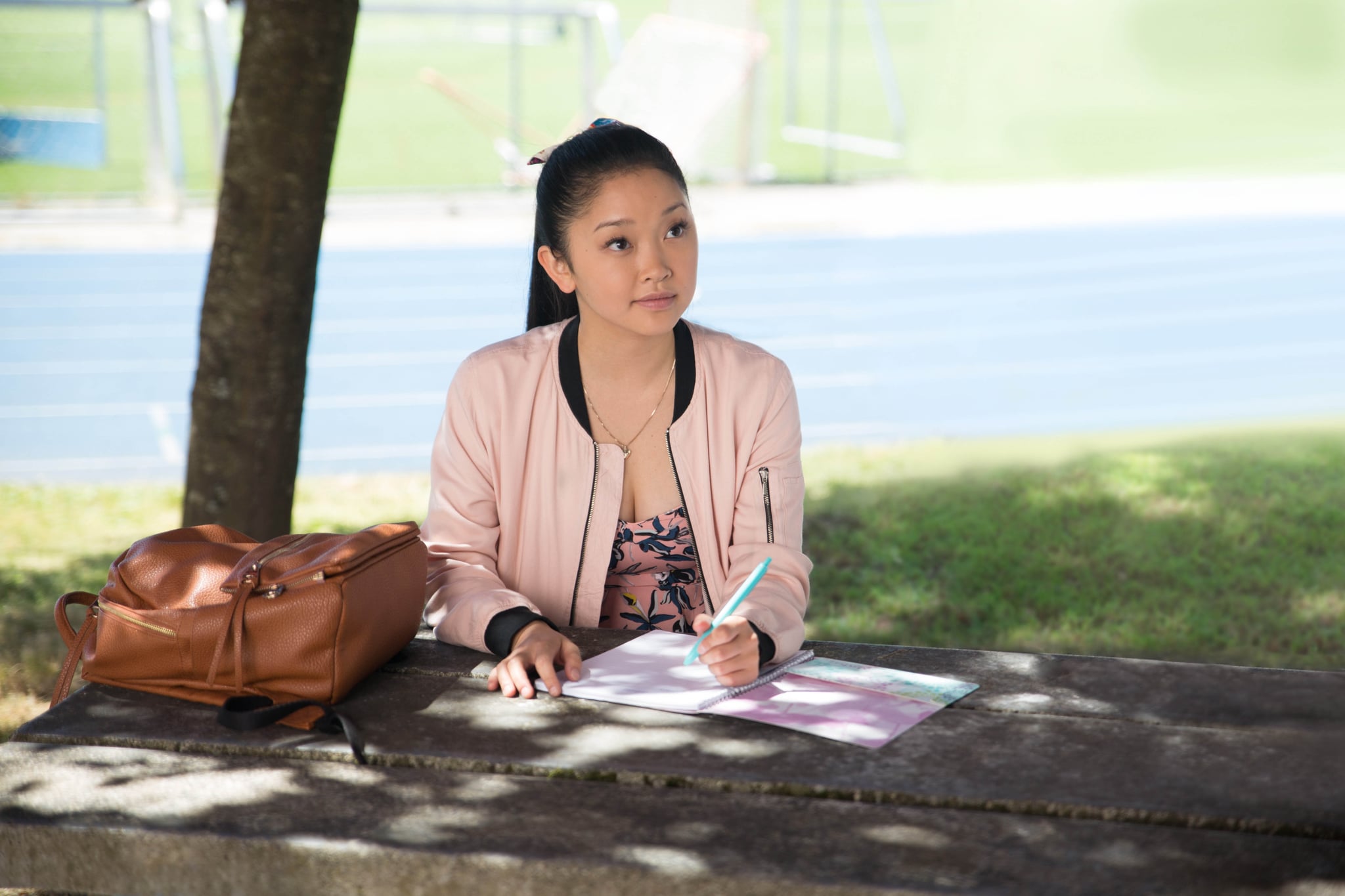 2. An Internet Influencer
We've all waited to the last minute to pick out a costume and end up sorting through our own clothes for something unique. There's no questioning the power of social media influencers in our daily lives and while it may seem that their lives cannot be emulated, anything can happen on Halloween. Urban Outfitters is selling this Kim Kardashian-esque costume for $59, but this can easily be found in your closet. Locate a pair of leggings, a sports bra, and a baseball cap or any other athleisure outfit and grab your phone to take some selfies! Make sure to use the appropriate hashtags: #nofilter, #selfie, #sponsored.
3. Any Riverdale Character
Riverdale is back for season three this fall television season and it's still as hot as when it first aired. The show features a great ensemble cast, so there are plenty of costumes ideas to go around. If you're up to recreating Riverdale's leading ladies: Betty Cooper and Veronica Lodge, hike that hair up into a high pony, for Betty, and add a pair of Converse with jeans and a sweater. For Veronica, locate a skirt, heels, and put on a pair of pearls. Alternatively, find a yellow and white baseball tee and pair it with a pair of blue running shorts to recreate their Vixens look. If you want to be Riverdale's iconic redhead, Cheryl Blossom, find a red wig, black lace skirt with tights to pair with a red pea coat and heels. Then, you are guaranteed to rule the school!
4. Tonya Harding
After years of being shamed and low-key hated on in the media, Tonya Harding has finally made a comeback. Thanks to Margot Robbie's performance in I, Tonya, the world has become fascinated with Tonya again. In fact, according to Pinterest, there has been a 720% increase in searches for her. If you want to join in on the Harding hype, search for a sparkly leotard and nude tights and throw a pair of ice skates over your shoulder. You will for sure be going for the gold in this costume!
5. Black Panther Characters
No surprise here! Black Panther became the highest grossing superhero flick of all time this year, so naturally, everyone wants to join in on the fun. If you have talents in the art of makeup, there are some great costume options for you! Try looking up some Black Panther makeup tutorials on Youtube to get ideas for makeup and learn how to properly apply the tribal markings. For Shuri, try some half moon braids and add a white dress for the outfit. For Okoye, find a large staff/spear and add a red dress with a wig to snatch off in the middle of a battle. Wakanda forever!
6. Cow
Every year, there always seems to be some animal or produce item that everyone tries to make super cute. This year it's cows. One can easily make a super cute cow costume with some simple DIY skills. Grab a white t-shirt and add some black spots with either a Sharpie marker or cut out some black circles to pin on. Hop on Amazon and order some cow ears. There's some as low as $8.55 and come with an added tail!
7. Flamingo
Cow costumes will have some stiff competition this year, though, for the most popular animal costume from flamingoes. Like for cows, a flamingo costume takes some simple DIY skills. Find a pink t-shirt and pair it with black leggings. For the beak, find a plastic one online or some black paint on the nose will do! For added effect, brush up on your balance skills, so you can truly embrace being a flamingo with a one-legged stand.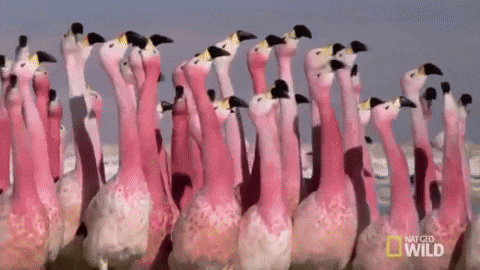 8. ABBA/Mamma Mia Costumes
2018 is the year of the dancing queen. After ten long years, the world was gifted with a sequel to the much beloved Mamma Mia. Mamma Mia 2: Here We Go Again provided tons of everyday fashion inspiration, so it's probable that it will be a hot costume idea for this Halloween. If you wish to emulate Lily James's young Donna, be on the lookout for a pair of long overalls and slip on a colorful top underneath them. For hair, go for a beach look. Keep your hair loosely tied back and add waves. If you are more into Donna and the Dynamos, seek out a Tanya and Rosie to join with your Donna and create some fun, bright, sparkly costumes. Anything bright and metallic will do!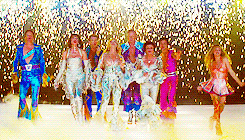 9.  Instagram Filters
We all use them! Why not be one? With Instagram adding new filters with most of their updates, there are tons of costume ideas to grab from the social media site. A popular option is a rainbow-barfing unicorn. To capture this filter through costume, shop for a unicorn headband or create one with colorful colors. For the outfit, continue with the color theme and wear an outfit with bright colors. The execution of the rainbow barf, though, is up to you! You can take a pic with the filter on or paint the rainbow on your chin!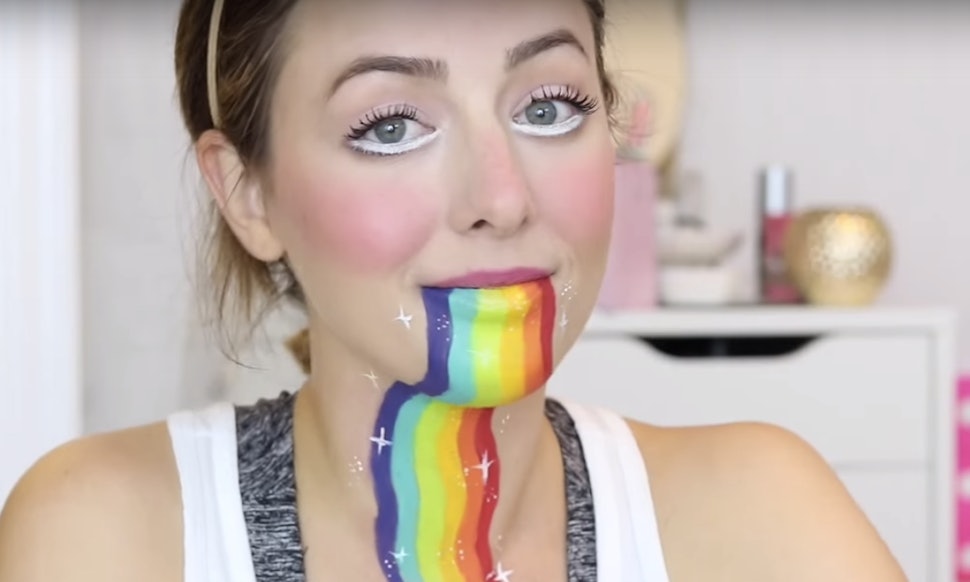 10. Meghan Markle
Last, but certainly not least, is the Duchess of Sussex herself, Meghan Markle. Her wedding to Prince Harry captured the eyes of the world for many reasons, so others will want to dress up just like this American princess. If you loved Meghan's wedding day look, head to a thrift store and find a wedding dress or grab any white dress. Bonus points if it is Meghan's favorite boatneck style of dress. Interested in one of Meghan's more casual looks? Cuff a pair of jeans and top it off with a casual portfolio shirt and shades. For accessories, grab a pair of shades and a large, light brown leather tote. Either one of these looks can use Meghan's effortless bun and natural makeup. Either way, you'll add some Markle Sparkle to all of your Halloween events this season!