Courtney Martin is a young woman and entrepreneur in Athens, Ohio who owns Dainty Prarie, a small business devoted to adorable jewelry and fun stickers, all created by Martin. Martin, who is 23 years old. is the definition of a girl boss. I decided to have her be my first small business spotlight because she is one of the most inspiring, uplifting, badass people I have ever met. She is completely and incandescently unafraid to be her true self.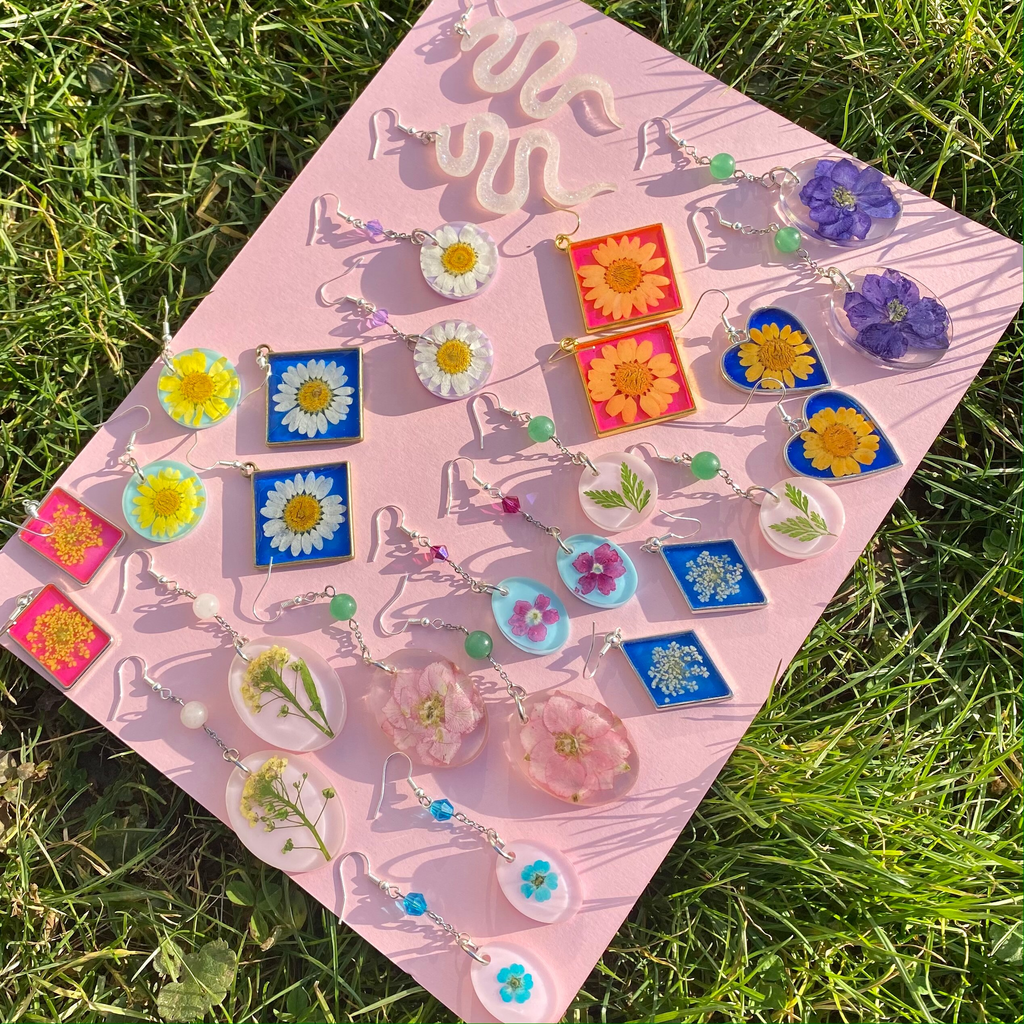 Q: How long have you been living in Athens? Did you go to Ohio University?
A: (I have been living in Athens) since I was 2 years old. I went to Ohio University for three years for linguistics and German."
Q: When did you start creating these things? When did your business start?
A: I've made jewelry and accessories for most of my life, but I wasn't able to go full time with (making accessories) until the pandemic. I was thinking 'Oh my God, I have all this time on my hands so I was able to do what I have always wanted to do which is be a full-time jewelry artist. I started my business around May of 2020.
Q: What was your first business venture?
A: My first shop venture was when I was selling friendship bracelets on Etsy, I was about 20 then.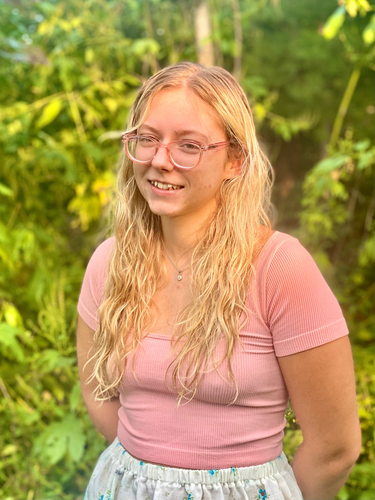 Q: Why do you design what you have?
A: I have known so many females who felt like they needed to acquire a quote-on-quote tomboyish style in order to be seen as valuable in the eyes of men. So I feel like this aesthetic, this pink glittery cute aesthetic is for anyone who grew up who felt like they couldn't express themselves that way because something that was seen as girly is seen as bad. When I have guys buy this stuff for themselves it makes me so happy because it tells me that maybe they felt that too even as a man growing up, and maybe they have shed this societal belief. This stuff is not attributed to gender, it is just cute. It is cute shit. I think that it's important to drop whatever it is that men can look at you and see less value in you and any ideals and just reclaim it. It's no longer cute girly shit, it's just cute shit.
Q: What is the hardest part about being a CEO and creative artist?
A: The hardest part is not having someone tell me what to do. It is something I have always wanted for so long to be able to work for myself. It is a challenge trying to stay on schedule and sort my life out.
Q: With this newfound freedom of being your own boss, do you feel like you can express yourself more?
A: Oh my gosh completely. I feel like I can be as crazy as I want. I can be as outside of the box as I want. There is no one to tell me what I can and can't do. Everything is a result of my creativity.
Q: What would you say your biggest success is so far?
A: I would say my biggest success is that I have my products in six stores so far. (Stores Dainty Prairie is featured in- Artifacts, Chosen Pathways, Kindred Market, Silver Serpent, Import House, and Kawaii Gifts.) I've adored some of these shops for most of my life so having my products sold there feels like an amazing accomplishment. The main trouble I've experienced is that I have to be constantly putting myself out there. It never feels easy, because it puts you in a vulnerable space. For example, 'Well what if I have something in a store and it does not look good enough?' this is something you need to move on from, make what makes you happy and what you can be proud of.
Q: Can you go more in-depth about the vulnerability when it comes to being an artist?
A: As an artist, you have to be constantly putting yourself out there and it can be difficult because everyone's a critic. There are always going to be people who don't like what you do or what you make. But paying attention to the people who only want to uplift you and your work is really the thing that helps me keep going.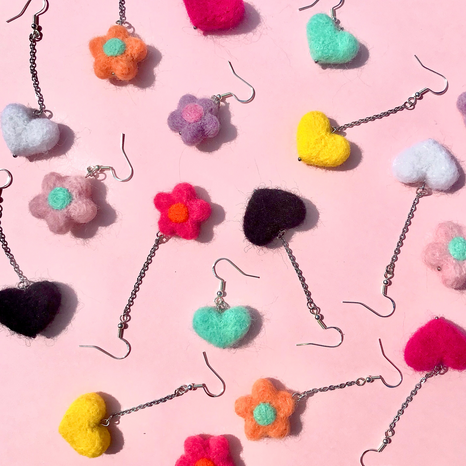 Q: Do you have any advice for young women who are thinking about starting their own business but are too scared to?
A: Your creative voice is something no one can take away from you. Literally, all the time and energy, and effort that you are putting in are going to be something that pays off if you keep trying. When things are slow and they're just dragging on and not picking up, it's good to keep reminding yourself of why you started in the first place.
Q: Who is one women you look up to?
A: My mom. Ever since I was a kid, my mom always encouraged me to be an artist and to pursue my art. But I never believed that that was something I could actually do, but now I look back on my life and it was the only thing I have ever wanted to do.
Q: What advice do you have to give to women in general?
A: Not listening to societal expectations and stuff. Which is why I make products that use words such as "slut and hoe." I've heard these words used against women for a long time. It is something tied to a sort of intimacy that is something that many people have partaken in.  I really believe in reclaiming those kinds of words. For the longest time, they were only said to hurt people, especially women. So, when I have older women come to my booth and say, 'Oh, Athens Slut Sticker, oh my generation might have a hard time accepting that,' that's okay because most of your life you have heard that word in a terrible sense. Which is why this is ridiculous. Men don't really deal with being called things like that, I guess my advice to women is that taking words that are typically used to hurt us and make us feel diminished in value it's important to take those words and derive a new meaning."
"If I take this word and I use it for myself, it holds no power in the way you believe it held power."- Courtney Martin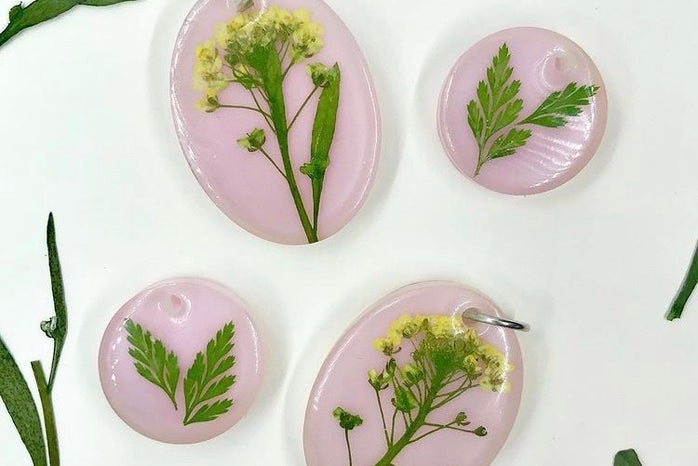 Q: Lastly, do you have any upcoming events? Where should people follow you?
A: People can follow me on Instagram and Tik Tok. My username is daintyprairie and my website is daintyprairie.com. My next vending event is vending at the Kindred Market makers market on Sept. 12 from 12-4.
"It's no longer cute girly shit, it's just cute shit."
Follow Courtney on Dainty Prairie on Instagram and Tik Tok.