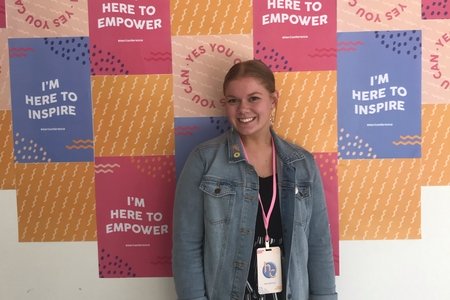 My Her Conference Experience
Like any good story, we're going to start with tragedy. At the beginning of the 2019 Spring semester, my boyfriend broke up with me and I later found out he was cheating on me. Soon after, Her Conference ticket sales went live and I knew the perfect way to cheer myself up. After consulting with my mom and asking my sister if she wanted to go on a trip, we purchased tickets to attend Her Conference.
This would be my first ever trip to New York City, and my first time attending Her Conference. After purchasing plane tickets, booking a hotel and waiting all semester, the trip was finally here. My sister and I flew into NYC and spent the day exploring Manhattan before heading to our hotel in Brooklyn. The next day was Her Conference. I was beyond excited to finally meet the founders of Her Campus, experience amazing speakers, and share my passion for the organization with my sister.
From the speakers to the panels and sponsors, it was honestly an amazing experience. XOXO was screen printing t-shirts, Mary Kay had personalized makeup pallets, Deutsche Bank was reviewing resumes and there were countless photo opportunities throughout the entire venue. Her Campus even had a pop-up HCXO store to purchase Her Campus merch from, which of course I bought a t-shirt and some stickers.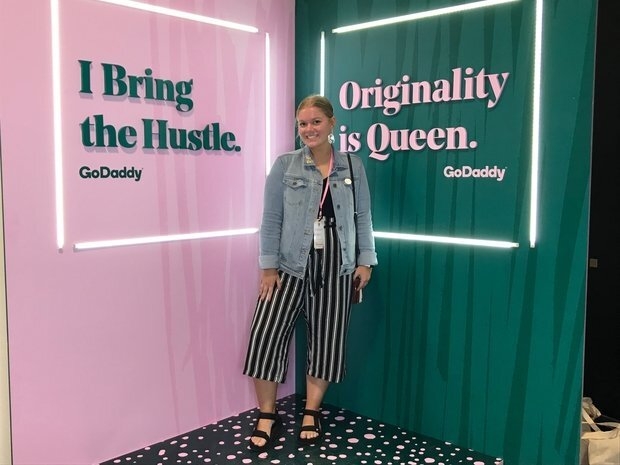 My favorite speakers were Olympic champion Michelle Carter who kicked off the conference, and Amber Tamblyn (yes, from "The Sisterhood of the Traveling Pants") who spoke about her book, life as a mother, and women's rights. Between the different keynote speakers, we were able to attend panels based on different topics such as navigating the media industry, turning your social media into a full-time job, and how to write your first book.
Ending the conference, the founders pulled an Oprah moment and said: "look under your seats" and those with a slip saying you "won" got to pick out a backpack from High Sierra! Afterwards, XOXO and Her Campus hosted a networking hour in a bar downstairs with cocktails and mocktails.
This was an experience I will never forget, and I'm beyond thankful to have been able to attend and go with my sister, while also experiencing a new city. I cannot wait to share the amazing experience and knowledge with other members of Her Campus. I would 100% recommend for anyone to attend this conference each year. I definitely came inspired and left empowered.