Caitlin's Pop of Culture: Summer Viewings
Well, well, well! Welcome back to the column! Just because it was summer doesn't mean I took time off from bingeing. It just meant I had time to do more of it! From TV shows to movies, I've got some superb and mediocre picks to either watch or avoid for your next binge or trip to the movies. As always, some spoilers lie ahead!
TV Shows
"Game of Thrones" Season 8
My avid followers will know that in my previous column, I gave a pretty high rating for this season. Yeah, I take that back now. After eight seasons of high stakes fantasy, strong writing and character development, "GOT" took everything they were known for and threw it out the window. It's hard to say what exactly lead to the downfall of this great show. Maybe it was the writing, the six-episode season, or the pressure to live up to the hype. Either way, the season was mediocre at best and every character deserved a little better than what they got. 
Rating: C
"The Bold Type" Seasons 1-3
This is a woman's world, and these three boss women prove it! "The Bold Type" follows Jane, the writer, Sutton, the fashion designer, and Kat, the social media director, as they navigate their careers at "Scarlett" (think of it as a Cosmopolitan-style magazine). The show is bright, fun, clever and talks about some heavy topics in today's society, like racism, sexual harassment, and healthcare. It's an extraordinary show that is vastly underrated, and you're bound to identify with one of these smartly written and complex ladies. 
Rating: A+
"Big Little Lies" Season 2
Another lackluster HBO show from the summer, the second season of "Big Little Lies" was somewhat of a snooze fest. The second season follows the Monterey Five in the aftermath of the death of Perry Wright. The idea to explore how the women deal with this traumatic event was smart and exciting at first, but it showed to be somewhat dull and lacking in the mystery department. Meryl indeed gave us that iconic scream and Renata provided us with the definition of what it means to be a female boss, and the season finale left me shook and wanting answers. Still, I'm not sure if these small moments will make this season the award show giant it was with its original season. 
Rating: B 
"Stranger Things" Season 3
My 4th of July was lit, and that was thanks to "Stranger Things" lighting up my computer screen. After a two year wait, the gang from Hawkings is back and a little bit older. Say goodbye to dungeons and dragons, and say hello to the world of prepubescent teens and their very complicated relationships. Eleven and Mike are all in (much to the dismay of Hopper), Max and Lucas are still together, and Dustin even picked up a girl at science camp who is hotter than Phoebe Cates. On the outs is poor Will who just wants things to be back to normal. Of course, it wouldn't be Hawkings without some weird science going on. Turns out the Upside Down may not have been closed and the Mind Flayer has it sights on a new victim, who hits close to home for the gang. New additions include a spirited performance by Maya Hawke as Robin, Steve's co-worker at Scoops Ahoy in the new Starcourt Mall, and Priah Ferguson, who made the bump up to a season regular, as Lucas' sister Erica. While I was glad to see the gang back, something just didn't feel right. Maybe it was the fact that each character went off on their own narrative or the fact that this wonderful cast is growing up. Either way, I still look forward to (the yet unannounced but you know it should be coming) season of my fave love letter to sci-fi and the '80s. 
Rating: A
"Euphoria"
Probably the most talked-about new show of the summer season, "Euphoria" is a raw look at the struggles of the modern teen. Zendaya takes a more mature turn as Rue, a recovering teen drug addict, who, like her other peers, is trying to find who they are. Each episode takes an inside look at each ensemble member's inner struggle and displays important modern topics, like toxic masculinity, divorce, and fatphobia. The show markets itself as a relatable, Gen Z show, but I could not find an identity within any of the characters. These teens galavant off to parties, start careers as webcam girls, and are obsessed with hookup culture. "Euphoria" seriously had me worried for the younger members of my generation. Are y'all okay? In the end, this show just wasn't for me. I can see the artistic direction and the young cast is talented, but I found the show to be too graphic, which honestly made me uncomfortable. This could be "Euphoria's" intentions, but I did not enjoy watching it. I do hope, come next award season, that Zendaya is nominated for her brilliant work here, but I'm not entirely sure if I'll tune in next season for "Euphoria." 
Rating: C+
"Younger" Seasons 1-5
For my final summer binge, I watched this smart, bright, and fun comedy. The glorious Tony-winning actress Sutton Foster stars as Liza, a 40-year-old divorced mother trying to start a new life. After struggling to re-enter the world of book publishing, Liza uses her youthful looks to pass herself off as a 26-year-old executive assistant. As one can predict, Liza's two lives start to clash, and she and her loved ones must come to terms with how they feel about her. "Younger" has a fantastic ensemble cast, including everyone's favorite child star Hilary Duff, that has terrific chemistry and comedic timing together. No matter what age you are, "Younger" has something for everyone. 
Rating: A+
Movies
"Avengers: Endgame"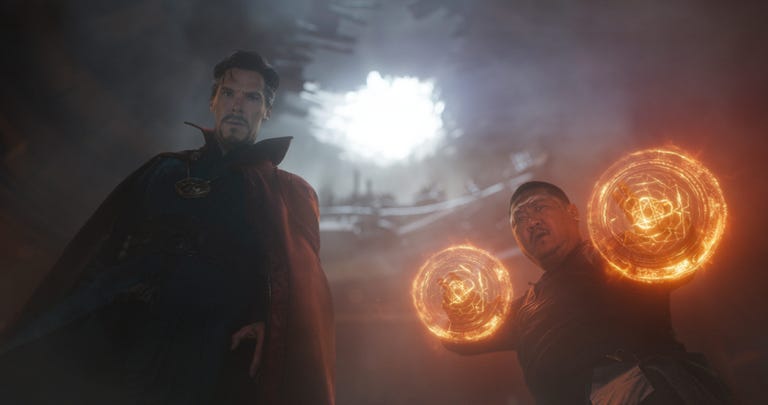 My summer at the movies kicked off with a bittersweet end to an iconic franchise. Now the highest-grossing film of all time, "Endgame" answers all of our burning questions from "Infinity War." Our favorite heroes must now turn back the clock and right all of the wrongs of Thanos' snap. While some hail it the best Marvel movie, I have to disagree ("Winter Soldier" is still superior in my eyes), but I think this three-hour spectacle managed to beautifully close the chapter on this saga and the characters who helped build it.
Rating: A+
"Aladdin"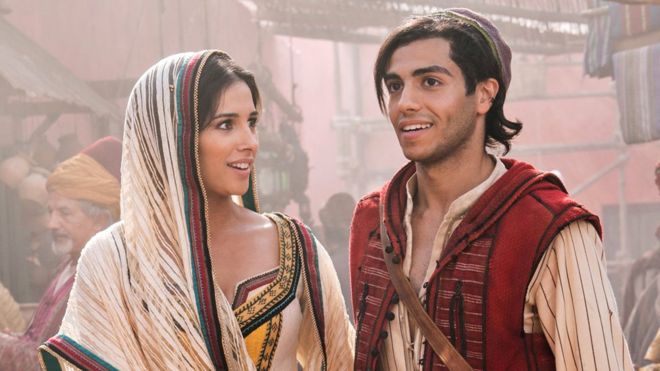 "Aladdin" is one of the latest movies in the long line of Disney live-action remakes and, like most of these remakes, does not live up to its original animated predecessor. Like the animated film, this rags to riches story is about the diamond in the rough Aladdin (played by newcomer Mena Massoud), who falls in love with the princess of Agrabah, Jasmine (Naomi Scott of "Lemonade Mouth" fame). Thinking he doesn't stand a chance with her, Aladdin's luck and life changes when he comes upon a magic lamp that contains an all-powerful Genie (played by the fresh prince himself, Will Smith). If Disney wanted to reimagine a film, "Aladdin" is the one to do it with. Thanks to Smith, the classic songs have been reworked for a more modern, hip-hop feel, but they still keep their original DNA. Princess Jasmine gets a little makeover herself, as well, and makes her an even cooler princess beside her awesome pants (try to convince me that her puffer pants are NOT iconic). Jasmine proves herself to be a capable ruler who wants to represent her people well and does not need a man's help. Everyone's new favorite songwriting duo, Benj Pasek and Justin Paul ("La La Land," "Greatest Showman," and "Dear Evan Hansen") even wrote her an empowering anthem, "Speechless," which is probably one of the best additions to the film. Smith, on the other hand, is just, well, average. Given that he had to fill the very large shoes of the late Robin Williams, Smith did a fine job but didn't do anything that blew me out of the water. That being said, aside from solid acting from Scott and Massoud, the movie wasn't a standout but could give some great family entertainment. 
Rating: C+
"Rocketman"
Am I trash for yet another rock-n-roll biopic? That answer is a strong yes. Hot off the heels of his other biopic "Bohemian Rhapsody," Dexter Fletcher provides a truly magical take on the life of Elton John. Unlike "Bohemian," "Rocketman" is a full-on musical fantasy, so that means realism is thrown to the wayside and this movie permits underwater sing-alongs and men blasting off like a rocket, literally. At the center of the movie is a strong performance from Taron Egerton (of "Kingsman" franchise fame) as John, who does double duty by acting and singing all of Elton's favorite hits. What makes Egerton's performance special is that he melts into the character of Elton John. Each performance of John's hits, (like "Rocketman," "Tiny Dancer," "Your Song") seem as if Egerton was the original performer and that no one else could play this role as impeccably as he can. Still, while "Rocketman" is a solid film and has a strong direction from Fletcher, it lacks the full-on sparkle that the real Elton John offers up. 
Rating: B+
"Spiderman: Far From Home"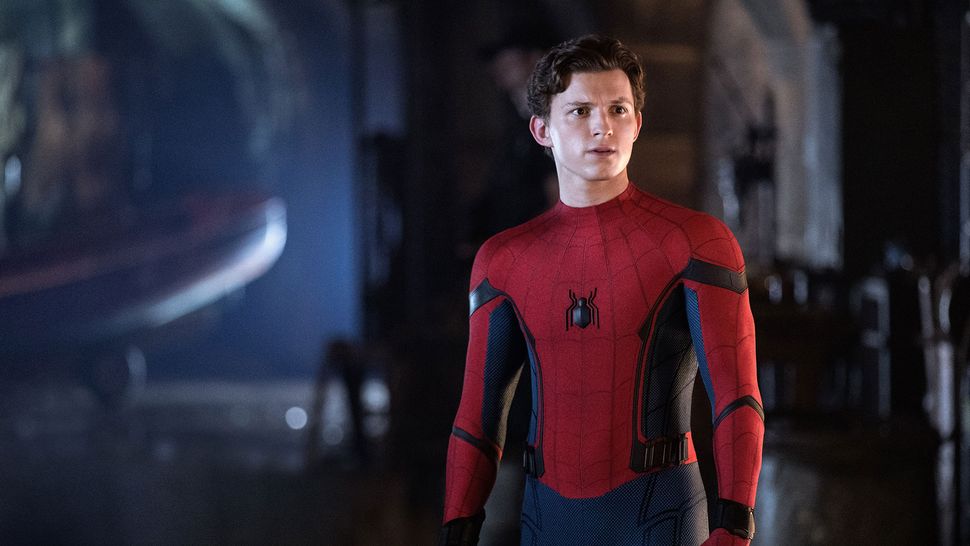 Knowing what we know now about the fate of the MCU's Spiderman, this is an awful way for Tom Holland's adaptation of the slinging crusader to end. "Far From Home" completes the infinity stones chapter in the MCU and shows us the aftermath of "Endgame." Peter is excited for his class trip to Europe and plans to go all-in for his crush MJ (played by the queen herself, Zendaya). But, Nick Fury (Samuel L. Jackson) calls upon Peter to help save the world with a new hero, Mysterio (Jake Gyllenhaal, who has finally decided to crawl out of his indie movie phase) and all his plans for a vacation completely hit the fan. In terms of character development, this is where the movie shines brightest. Holland really develops Peter from this bright-eyed, energetic teen to a hero realizing the responsibility that comes with great power (I had to throw it in there!). Zendaya and Holland also have electric chemistry, and Gyllenhaal has created a great, complex and threatening villain. This film also left us with a crazy cliffhanger that would've created a great premise for a third film, but who knows what will happen now. 
Rating: B+
"Once Upon A Time...In Hollywood"
This was my first foray into the cinematic world of Quentin Tarantino (I know, I know I can't really call myself a film buff without seeing "Pulp Fiction") and I was quite pleased. Tarantino's ninth film centers on western TV star Rick Dalton (Leonardo DiCaprio) and his close friend and stunt double Cliff Booth (Brad Pitt) who are having problems navigating Hollywood in 1969. Margot Robbie also is in the cast as popular '60s film actress Sharon Tate, who's life was unfortunately cut short by Charles Manson's followers. What I do know about Tarantino films is that they can be pretty gory and gruesome; This is not the case here. "Once Upon A Time" instead is a love letter and takes you on a slow ride through the 1960s film industry and the rise of the counterculture movement. It may not be classic Tarantino, but it's an artistic picture of when America's innocence was lost. 
Rating: A-