Caitlin's Pop Of Culture: January/February's Viewings
As a self-declared pop culture aficionado, I see it as my job to keep up with the latest and greatest that television and movies have to offer in order to give the best recommendations. So, now all of my adoring fans (Hi, Mom and Dad!) can conveniently read about what I am watching each month through my new monthly column: Caitlin's Pop of Culture. At the end of each month, I'll share what shows and movies I watched and what I thought about each. Keep scrolling to see which entertainment I found to be the best in January and February!
TV Shows
"Sex and the City"
Name a better girl gang than the ladies of "Sex and the City." I dare you! This six-season HBO series took me a while to get through, but I enjoyed each minute of these characters' journeys. For those not familiar, "Sex and the City" star Sarah Jessica Parker, Kim Cattrall, Kristin Davis, and Cynthia Nixon as four friends trying to find love in the Big Apple. As the title suggests, it does have some racy moments, but the show contains one of the best examples of multi-layered female characterization and empowerment seen on TV. This show is perfect for us ladies that are just entering adulthood or love good TV.
Rating: A
"Fuller House" Season Four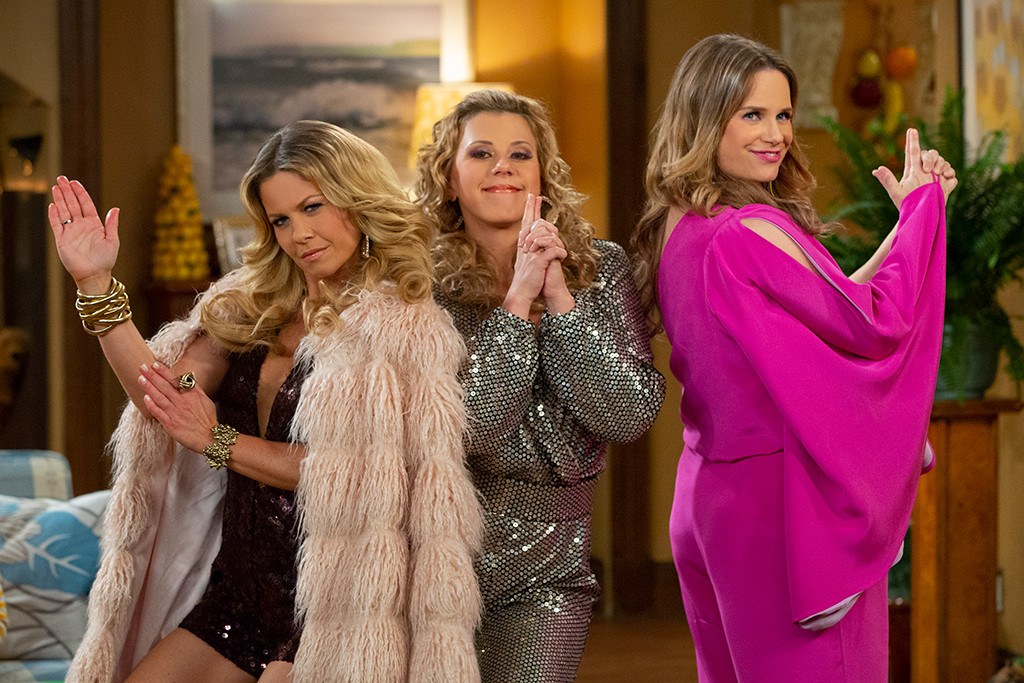 Ahhh, "Fuller House." To think there was a point when you were actually good! This Netflix reboot had so much potential in its earlier seasons, and now it merely resorts to using nostalgia sprinkled with WAY too many pop culture references. I'm sort of glad that the next season will be the show's last. The Tanners have seemed to overstay their welcome.
Rating: C
"Alexa and Katie" Season 2
Judge me all you want, but I do love a good family sitcom every once in a while. Netflix's "Alexa and Katie" is about the friendship between the title characters and how they handle Alexa's cancer diagnosis. In season 2, Alexa is declared in remission for her cancer but is finding life still challenging post-cancer. It is a cheesy, teen sitcom at its finest, but shows a beautiful friendship between Alexa and Katie. Oh, and Kelly Kapowski (Tiffani Thiessen) in "Saved By The Bell" plays Alexa's mom, which makes it all the better!
Rating: B
Movies
"Fiddler on the Roof"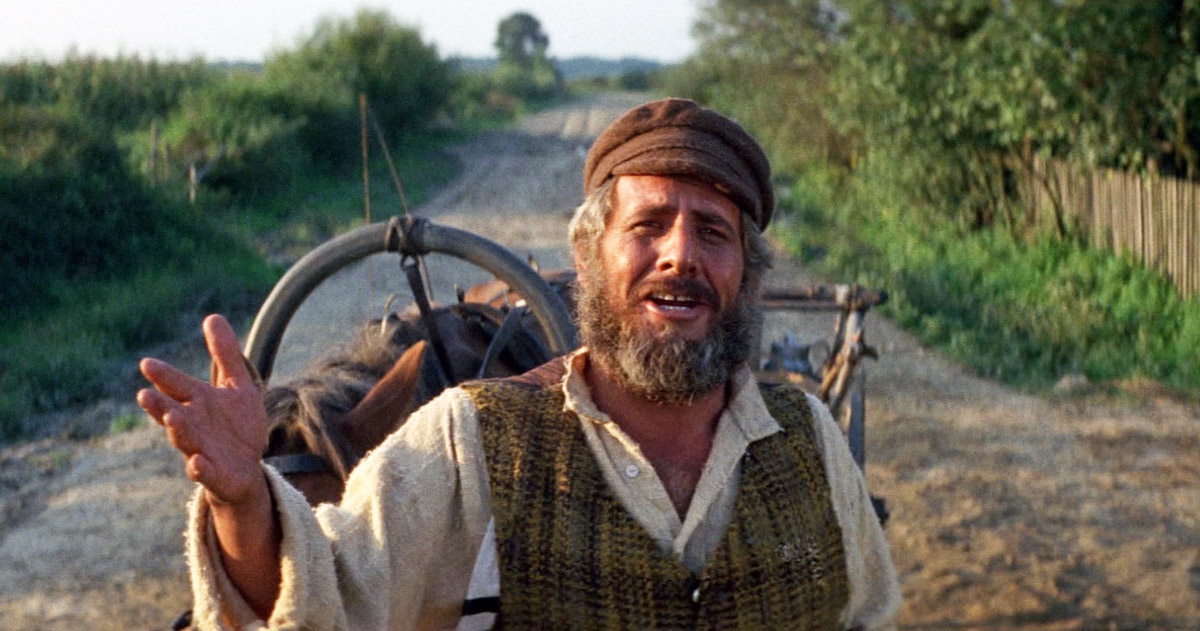 Alright, I admit it. After years of avoiding and trash talking this classic musical, I have finally watched the film and actually enjoyed it! "Fiddler" follows Tevye, a poor Jewish farmer, who is struggling with upholding the traditions of his small village when it comes to marrying off his daughters at the turn of the 20th century. The film says a lot about families and how changes in society affect different generations, and I'm glad that I took the time to view this film.
Rating: A+
"Billionaire Boys Club"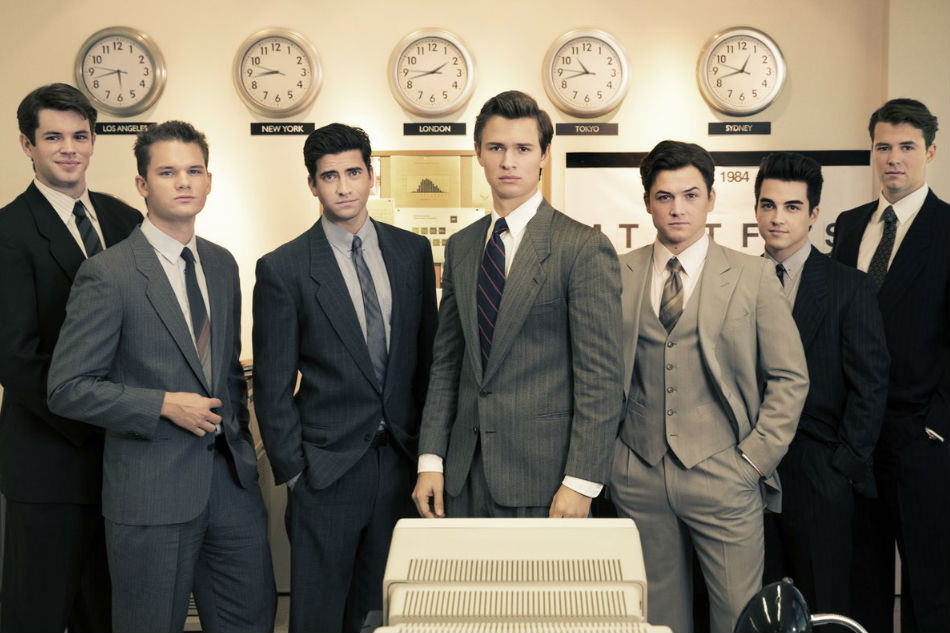 I watched this film for one man only, Mr. Taron Egerton, and that's it! After watching this film, I'm glad my expectations were low because this movie was a hot mess! The BBC has the dishonor of being Kevin Spacey's last film following his sexual harassment allegations and only made $126 on its opening day. The controversial Spacey may have played a part in this film's failure, but the movie struggles on its own. The pacing is awkward, and the script is filled with unexplained business jargon that leaves the viewer confused. Ansel Elgort and Emma Roberts also star in the film but struggle given the material they have to work with. This is a fine movie NOT to watch.
Rating: D
"George Michael: Freedom"
George Michael is such an underrated musical artist over here in the States, and this Showtime documentary proves it. "Freedom" was Michael's final piece of work before his 2016 Christmas Day passing and he narrates this documentary that reflects on his rise to fame, his battle with Sony records, and his fall from worldwide acclaim. Elton John, Stevie Wonder, and Mary J. Blige provide the commentary on Michael's incredible artistry. "Freedom" opened my eyes to Michael's creative genius and his beautiful persona and made me wonder how my generation could look over such a talented man.
Rating: B+
"What's Love Got To Do With It"
Based on the life of Tina Turner, "What's Love" details the beginnings of Turner's love of singing and her tumultuous, abusive relationship with Ike Turner. Angela Bassett and Laurence Fishburne excel in their roles of Tina and Ike, respectively, but this film also gives a harrowing look at abusive relationships. "What's Love" is top dog in its league of biopics and should've gained more recognition upon its 1993 release.
Rating: A
"A Star Is Born"
I know, I know. I'm behind on joining the "A Star is Born" bandwagon, but at least I've hopped on! This Lady Gaga and Bradley Cooper mega-hit charts the rise of a female singer-songwriter and the fall of a male rockstar. I loved the film, but not for the reasons everyone else does. In all honesty, I did not see the "spectacular" Gaga performance everyone has been raving about. It was great for a first-timer, but not deserving of an Academy Award. I do applaud her though, for her songwriting skills that are displayed in the film's soundtrack. She definitely deserves an award for all of the incredible songs. I also did not see why Sam Elliot is nominated for an Oscar, He was just being himself. What I did love was Cooper's performance of Jackson Maine and how the film highlighted those living with mental illness. Overall, "A Star is Born" is a great film, but is not outstanding.
Rating: A-
"Bohemian Rhapsody"
I WILL NEVER STOP TALKING ABOUT THIS FILM! This was a rewatch for me (read my original review here), but if I had to choose one movie to watch till the end of my days, this would be it! Ignore the critics and fall in love with Queen, Freddie Mercury, and Rami Malek!
Rating: A