The Best Classic Christmas Cartoons
It's the holiday season! Which means it is time for everyone to participate in their favorite tradition. Some may eat or bake special food, attend special events or take in their favorite holiday movie. I fall into the latter category. As a pop culture junkie, I have fond memories of watching various forms of media, but my most cherished are the ones where I am sitting on the couch watching my favorite classic Christmas cartoons. Back in the day, ABC Family (now Freeform) would air these classics on Christmas Eve, and you were sure to find little me in front of the TV screen. Alas, Freeform no longer runs this marathon and the cartoons have been strewn across various networks thanks to copyright. But, never fear! I have your walk down memory lane for you right here. Here are my favorite classic Christmas cartoons:
"Nestor the Long-Eared Christmas Donkey"
First on the list is "Nestor the Long-Eared Christmas Donkey", a sort of cross between a biblical Rudolph and Bambi if you will. This cartoon tells the story of Nestor, a donkey with abnormally long ears, which makes him the butt of everyone's jokes in his stable. After losing his mother, though, Nestor becomes forlorn until the angel Tilly calls him on a mission to travel to Bethlehem telling him "Your ears can do wondrous things no other ears can do. The sounds they hear will guide you on a path that's straight and true, and then you will save another, as your mother once saved you." See where this is going? It may be a bit of a knock-off, but Nestor has a lot of heart and remind us that what makes us different makes us special.
"Jack Frost"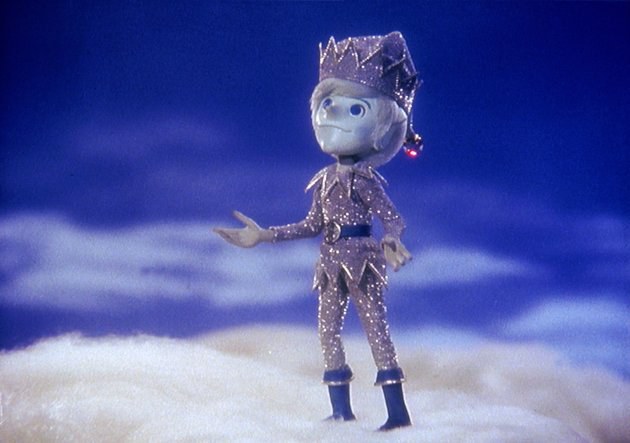 While it really falls under a more Groundhog Day/Winter theme, "Jack Frost" was always one of my favorite cartoons to watch. The story is narrated by Pardon-Me-Pete, a groundhog who is in cahoots with Jack Frost so that Jack can continue to create winter and Pete can sleep a bit longer. Pete shares with his audience the story of how Jack fell in love with a human girl named Elisa. The real highlight of this cartoon is really the evil Cossack King Kubla Kraus and his ventriloquist dummy Dommy, who deliver some pure comedy gold. Honestly, this cartoon special is a bit weird, but trust me, you'll come for the purpose of nostalgia and stay for the iron dummy.
"Rudolph's Shiny New Year"
Another one that is not technically a Christmas cartoon, but still provides a lot of holiday cheer is "Rudolph's Shiny New Year". Everyone's favorite red-nosed reindeer stars in another adventure that sees him saving the holidays once again. After Happy, the New Year Baby disappears, Rudolph is enlisted to find him before Eon the Vulture does. Along the way, Rudolph makes new friends like O.M., a caveman, Sir 1023, a knight, and Sev, who looks a lot like Benjamin Franklin. Growing up I didn't pay a whole lot of attention to the songs of these cartoons, but this one, in particular, has the really catchy "Have A Happy New Year." Overall, this is probably one of Rankin/Bass's best specials and an absolute favorite of mine.
"'Twas The Night Before Christmas"
In 1974, Rankin/Bass Productions decided to adapt the classic poem of the same name, but with mice. Yep! You heard me. Mice were definitely scurrying on this night before Christmas. This adaptation takes place in the fictional town of Junctionville, where one of its citizens has single-handedly offended Santa Claus via a letter published in the local newspaper. The Scrooge, Albert, turns out to be the son of Father Mouse, assistant to human clockmaker Joshua Trundle. Joshua and Father Mouse devise a plan to make a clock in the middle of town to call Santa to come to Junctionville. Albert, of course, finds some way to ruin Christmas yet again for the people of Junctionville and the fate of the town's Christmas in the air. This cartoon is cute, even though Albert is a little wannabe emo kid who does not want to believe in the power of Santa Claus and his lousy attitude almost ruins Christmas.
"How The Grinch Stole Christmas"
Straying away from the classic Rankin/Bass produced holiday classics, comes a timeless tale based on a much-beloved children's book by the legendary Dr. Seuss. Most Christmas lovers are pretty familiar with this tale, but here's a quick recap: The Grinch hates Christmas, which therefore means he hates the townspeople that live below him, a.k.a the Who's down in Whoville. Tired of all their caroling, gift giving, and just overall love for Christmas, the Grinch devises a plan to get rid of all their Christmas cheer. I, personally, am more partial towards the live-action version starring Jim Carrey, but this original cartoon will help anyone grow their heart that's about three sizes too small!
"Grandma Got Run Over By A Reindeer"
This cartoon is newer and may have yet to do real battle with the test of time, but it's a favorite of mine! Based off the Christmas song of the same name, Grandma tells the story of the Spankenheimer family who owns a general store in Cityville, which is one of the last business to be taken over by corporate America. When Grandma Spankenheimer gets hit by Santa's sleigh and goes missing, it is up to our hero Jake to find her and stop the schemes of Cousin Mel. I recently re-watched this and realized just how intricate this cartoon's plot is with its legal terms and scheming fashionable cousins. Definitely give this cartoon a shot if you need something modern with a splash of humor this Christmas season.
"The Little Drummer Boy"
Back to our Rankin/Bass Productions classics, here is one of their earlier efforts: "The Little Drummer Boy". To be honest, this is not your typical wow-how-cute-is-this story. The drummer boy in question is Aaron who is a very angry orphan, but with good reason: bandits killed his parents and burned their farm down. So, Aaron doesn't like people very much, but he does find joy in playing his drum for his animal friends that include a donkey, a camel, and a lamb. Aaron runs into a Magi, who is urgently following a significant star. Aaron then finds himself in a stable in Bethlehem needing help. Like I said before, this story is sort of sad for this joyous time of year, but the ending really does warm the heart and makes you realize how kindness really does change people.
"Rudolph the Red-Nosed Reindeer"
Here it is! One of the best mainstays of Christmas pop culture. I don't think I need to summarize the plot of this one really but just know this one truly holds a special place in my heart.
"The Year Without A Santa Claus"
Continuing on, here is one of the cartoons that frequently plays on the airwaves. This cartoon plays with the idea of if Santa decided to take a year off and, as one would assume, chaos ensues. Crazy things happen, like reindeers in dog pounds, elves running around a small-town, and snow in southern America. What really makes this cartoon a classic, though, are Snow and Heat Miser. Both of their songs are total bops, and I absolutely love Snow Miser's little digs at his brother.
"Santa Claus is Coming to Town"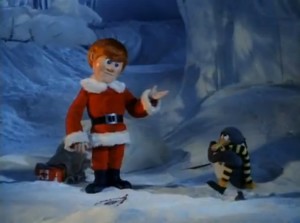 What's Christmas without the jolly man in red? Another cartoon that regularly airs during Christmas, "Santa Claus is Coming to Town" is the origin story of St. Nick and the season of giving as a whole. Regarding Rankin/Bass cartoons, this is quite possibly the best one. Santa Claus perfectly executes what Rankin/Bass always tried to do with their specials: take classic elements of the Christmas season and re-imagine them through strong storytelling and song. It also helps that this cartoon is narrated by the legendary Fred Astaire.
"A Charlie Brown Christmas"
Last, but certainly not least, comes a fun, comical look at the eyes through of a little boy. "A Charlie Brown Christmas" is one of those classics that has stood the test of time and has gained an annual broadcast. This short film follows the Charlie Brown gang as they gear up for Christmas and a Christmas play. This cartoon includes many iconic moments such as Charlie with the small, dropping the tree or Linus reciting the Gospel of Luke. ABC always airs this one, so be sure to catch it.